Blog
REGISTER NOW
LOGIN
SIGN UP FOR OUR NEWSLETTER
Health & Medical Preparation for a Long Distance Cycling Tour
HOW TO PREPARE: An 8 part series to get you ready for your first TDA tour. Click here to read more.
You might have tuned up your bike and gotten advice on what to pack, but have you thought about how to prepare your body for a long distance cycling tour and what medications to bring with you? In this post, we share some advice garnered from years of running long distance cycling tours and working with a number of skilled medics. We hope you find this to be a helpful starting point in preparing yourself, but nothing replaces the advice of a qualified doctor. Read this and then seek out the advice of your doctor or a travel medical clinic for the final decisions on what medications to bring and for all issues related to health on your cycling adventure.
This is a long post with a lot of useful details. Click on the headings below to jump to the sections as desired.
Check-ups Before you Leave Home
Before the tour, it is highly recommended that you visit your doctor to ensure that you have no medical conditions that may be difficult to treat or deal with while on the cycling tour. You must explain to your doctor the anticipated distances you will be cycling each day and the countries and environments you will be travelling through. On a TDA tour, you could be in remote areas and moving locations daily. For this reason, you should be proactive in dealing with any overdue dental work or medical treatments well in advance of departure. You should bring sufficient prescription medications and prescription contact lenses, if needed, to last the entire tour.
>>Related: An Apple a Day – Medic's 7 Tips for Staying Healthy on a Bicycle Expedition
Getting Vaccinated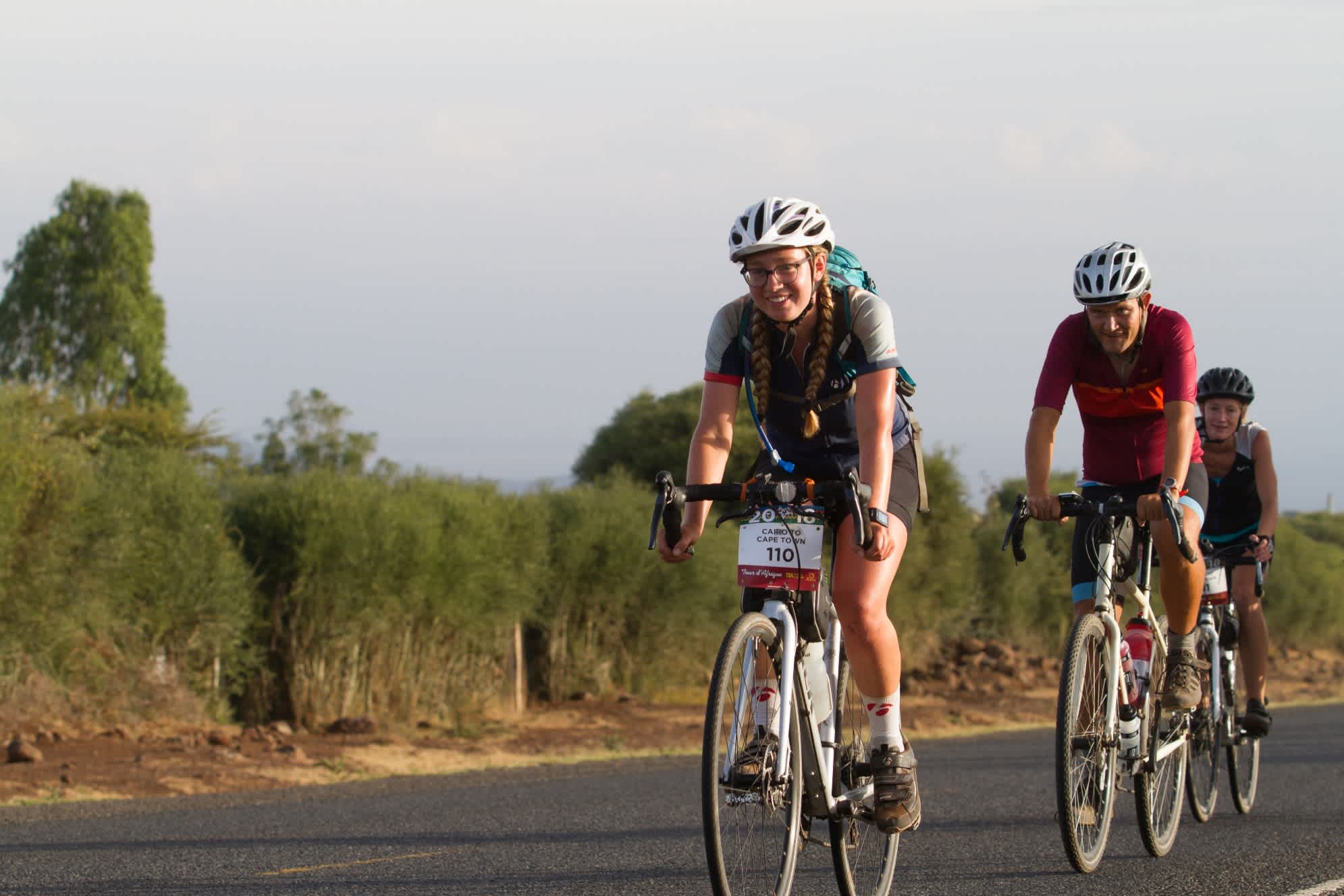 It is of the utmost importance to protect yourself against preventable diseases. Leave plenty of time to get your vaccinations, as some of them require an initial shot followed by a booster. We recommend that you visit your local medical travel clinic at least two months before your departure and follow their advice regarding the appropriate vaccinations for the countries you will be traveling through.
If you are going to be traveling, make sure to discuss your plans with a public health unit, a travel clinic, or your health care provider at least 6 to 8 weeks before your departure. This is especially important if you live in a rural area where vaccines may not be readily available. There is a charge for most travel vaccines and in most cases a doctor's fee may also be charged.
Bring a record of all vaccines you have received in the past to the travel clinic. Keep a record of the travel vaccines you receive and be sure to take this with you on your trip.
Some common preventative treatments that your travel doctor might recommend to avoid contracting infectious diseases are:
Polio
Hepatitis A & B
Typhoid Fever
Traveler's Diarrhea and Cholera
Influenza
Japanese Encephalitis
Meningococcal Infection
Rabies
Yellow Fever
Please note you should carry your Yellow Fever vaccination certificate with you on your bike tour as you may be asked for it at certain borders.
Covid-19
There is currently no vaccination for Covid-19 but a massive worldwide effort is underway at the time of writing to produce one. A vaccine may become available in the next 12 – 24 months. We imagine that most if not all countries you will be traveling to (and the tour operators whose tours you are going to join) will require proof of immunization when one becomes available.
In the period before a vaccine, many preventative measures are being employed by TDA to reduce the risk of transmission before and during your cycling adventure.
Antimalarials
Malaria is a potentially fatal disease transmitted by mosquitoes.  If you are cycling through a high risk malaria area on your trip (like on our Tour d'Afrique expedition), it is strongly advised you take antimalarial medication. Talk to your travel doctor about which medication is right for you as some of the medications have potential side-affects (sensitivity to sun, depression and, in some cases, hallucinations or vivid dreams).
Remember that antimalarial tablets do not give you 100% protection against malaria. It is also important to avoid getting bitten, by using insect repellent, wearing long sleeves and pants at dusk and dawn and zipping your tent up tight at night to double as your mosquito net.  Nevertheless, anti-malaria tablets can reduce the risk of contracting the disease and also mean that if you do get malaria, it is usually less severe.
Medical Packing List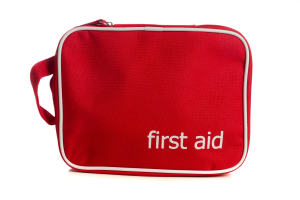 Here are the medications we recommend to our cyclists for our longer expeditions such as the South American Epic or the Silk Route. Please remember that these are just suggestions for an individual medical kit, but you should discuss this list with your family doctor or your local travel medical clinic. Always keep your medications in their original packaging as you may be questioned by customs at airports or border crossings. It is also helpful for the tour medic or the doctor at a local hospital you visit to know exactly what medication you are taking.
On our Expedition level tours and some other tours in more remote or developing regions, we have a full time medic that travels with the group. The tour medic cannot prescribe any medication but is able to make suggestions based on their medical knowledge and the medications and advice you have received from your doctor.
If you take prescription drugs, make sure you pack enough to last your entire trip. It they require refrigeration, ask your doctor if there is another version of the medication that does not.
(Click here to download a printable version of this list.)
Yellow Fever vaccination certificate (when required)
Vaccinations record booklet
Copy of travel medical insurance details (including policy # and claims phone #)
Prescription medication
Anti-malaria medication (when required)
Anti-diarrheal medication, such as Loperamide
Antibiotic for travellers' diarrhea (when recommended by doctor)
Topical antibiotic cream for wound infections
Antibiotic for wound infection
Anti-inflammatory, such as Ibuprofen
Simple painkillers
Stronger painkillers (when recommended by doctor)
Throat lozenges
Anti-spasmodic
Oral re-hydration salts
Antacid
Anti-emetic (for nausea/vomiting)
Assorted sizes of bandages and gauze
Sports tape
Blister/saddle sore dressing, such as Moleskin or Compeed
Sunscreen (min SPF 30)
Lip balm (min SPF 30)
Zinc cream
Nappy/diaper rash cream, such as Sudocrem
Moisturizing cream, such as Sorbolene
Wound cleanser, such as alcohol cleaning wipes or anti-septic wipes
Insect repellent
Hand sanitizer
Wet wipes
What to carry on the Bike
Some people tend to overpack their first aid kit. Remember that you should know how to use everything that is in there (or the people you are riding with know how to use them). Otherwise, it is of no value to you. You should also remember to restock your kit every time you use anything in it. Pack it in something waterproof – nothing fancy, a simple zip-lock works fine – and try to keep it clean and organized so you can quickly and safely use it in the event of a fall or other accident.
Bandages, dressings, sterile gauze, tape, alcohol wipes
Sunscreen (min SPF 30)
Lip balm (min SPF 30)
Anti-inflammatory/pain medication
Re-hydration salts
Hand sanitizer
Post-Tour Check-ups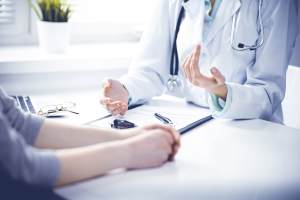 Returning home from a long tour will take some time for adjustment – both physically and mentally. Your digestive system will need time to return to your normal diet and you may find your body weight fluctuates.
Mentally, it will take time to adjust to being away from the tour and back to 'reality'. Sharing stories and photographs with friends and family and keeping in touch with new friends from the tour can help with the transition.
If you become unwell on your return home it is important to notify a doctor of your recent travel history. Many people proactively get a post tour check up a few weeks after returning home, to ensure that they have not contracted any infections, or have any bacteria or parasites that could cause them to eventually feel unwell. If you have been swimming in bodies of water that are known to have the bilharzia (Schistosomiasis) parasite for example, it's probably a good idea to be tested for this. There might be other tests and examinations that a doctor will also recommend based on the types of activities you have undertaken and the regions you have traveled to.
After leaving a malaria zone many travellers stop taking antimalarial drugs right away. Malaria can develop months after initial exposure so it is important to take the full course of your medications even after you are out of a risk area. The length of time you need to take your antimalarial tablets depends on the specific tablet you are taking. Some will require you to start them days or weeks prior to entering the malaria zone and continuing until a certain number of days or weeks after you leave the zone. There is also a variation in whether you need to take the tablets daily or weekly and this should be a consideration when choosing your antimalarial medication with your doctor prior to departure. If you become unwell after returning home, you must notify your doctor that you have been traveling through malaria zones.
Tips from an Expedition Medic
To round out this blog, here is a video of expedition medic Jen Reid talking with TDA staffer Shanny Hill and sharing some great tips on how to prepare for your next cycling trip.
How to Prepare
An 8 part series to get you ready for your first TDA tour. Click here to read more.