Blog
REGISTER NOW
LOGIN
SIGN UP FOR OUR NEWSLETTER
Travel Insurance for Cyclists – Everything You Need to Know
HOW TO PREPARE: An 8 part series to get you ready for your first TDA tour. Click here to read more.
Travel insurance is probably the least exciting part of planning a cycling tour. But without it, you could find yourself stuck in a costly and potentially dangerous medical limbo overseas.
Tour leaders with TDA Global Cycling spend many hours speaking with travel insurance companies – calling from satellite phones or cell phones, from desert camps, hospitals, hotel parking lots and a myriad of other locations. This is in an effort to help one of our cyclists start an insurance claim and get support after an accident, serious health issue, theft or loss.
It can be especially challenging to get insurance coverage for all situations and for the multiple countries involved in long distance cycle touring . Here we are trying to cover all aspects of travel insurance and we hope that this information will be really valuable, whether you are cycling a week by yourself in the Pyrenees, bike packing the Great Divide or traveling with a group like TDA Global Cycling through 8 countries across the Silk Route.
As this is a lengthy and detailed post, some of it may not be relevant to you. So use the links here to skip ahead…
Buying Travel Insurance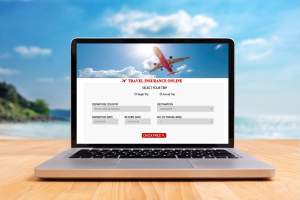 Depending on the country you live in there may be different ways to buy your travel insurance. Usually a travel insurance policy will be available through banks, automobile associations, travel agencies and, of course, there are many websites that make it a quick and easy process online.
If your credit card includes travel insurance it likely needs to be activated before you travel, and depending on the length of your trip, might need to be extended.
Sometimes you can book insurance by ticking a box when purchasing your flight online. But be warned, this may make it difficult to properly review what the policy includes.
Other Things to Consider
Read the policy carefully before purchasing it or work with a travel agent or your tour provider who can review the policy with you.
What do you want covered? Basic travel insurance usually covers some amount of medical coverage but you may also want baggage protection in the event it is lost or stolen. You might want trip interruption insurance. More on these below.
Travel insurance should always cover the entire length of your time away, including the days spent traveling to your trip location and returning home.
If you are traveling within your own country, you may already be covered if there is universal healthcare or if you have private health insurance that covers your activities. But your home healthcare plan, whatever it is, will most likely NOT cover you outside your home country. Regardless what country you live in, you almost always need to buy travel insurance separately from the health coverage you have at home.
Once you buy travel insurance make sure to keep a copy of the policy summary with you. The key pieces of information you need are: (a) the policy number, and (b) the phone number for the insurer's claims department.
The claims department number should not be a toll free number (number that start with, for example, '1-800' in US/Canada or '0800' in the UK or '1800' in Australia). These typically do not work from other countries. Instead you will have to make a paid international call or reverse charge call where possible. For TDA tours, we always have a satellite phone or mobile phones for emergency communications.
Medical Coverage

Most cycle tour operators will require that you have at least basic travel medical insurance that covers medical care and related costs in all of the countries the tour travels through. This travel medical insurance should include medical repatriation in the event of serious injury that requires further care in your home country and medical evacuation from the scene of an accident to a healthcare facility in the nearest city.
We had a situation in the past where a cyclist thought his regular home health insurance would cover him for the trip. It did not. Sadly, he had an accident and broke his hip. Being injured in a foreign country is already incredibly stressful and without proper insurance it can be a nightmare.
Our staff are trained and ready to act in emergencies to get you to a hospital or clinic. They are able to stay with someone in hospital for a limited amount of time and help initiate the insurance claim and get the process started. But your travel insurance and your next of kin become the two main parties assisting you once our staff are needed to rejoin and support the rest of the group.
A good insurance policy usually covers the cost for a family member or medical professional to come and help you return home comfortably in the event of a serious, trip-ending injury.
Trip Cancellation / Interruption Coverage
Travel Cancellation covers you for expenses incurred if you have to cancel your trip before departure. This insurance often needs to be purchased within 3 days of paying the entry fee and purchasing your flights.
Travel Interruption covers you for expenses incurred if you have to depart the tour early due to injury/illness. With some policies it also covers the expenses incurred if you have to divert around a country for security reasons. On rare occasions at TDA we change our tour itinerary at short notice for safety reasons. Travel interruption insurance has allowed our participants to recoup the costs of unexpected flights over a country that became unsafe to cycle through.
Having trip cancellation or trip interruption insurance is often the only way to be compensated for the fees you paid for an organized cycling event if it gets cancelled or stopped early. Check what the tour operators refund policies are, but typically almost all companies consider that the entry fees become non-refundable after the trip has started.
Coverage for Covid-19
At the time of writing, there continues to be much uncertainty in the travel insurance market as to coverage for Covid-19.  Some travel insurance providers are offering medical coverage for Covid-19 (for select nationalities). There are very few, if any, travel insurance providers offering trip cancellation and/or interruption insurance for Covid-19 related instances.
Here at TDA we will continue to monitor the policies of travel insurance providers related to Covid-19 and will be sending out more information accordingly.
UPDATE May 2021 – We published information concerning COVID-19 travel insurance coverage in a new blogpost here.
In these changing times, this is yet another reason to consider booking your cycling adventure with a reputable tour operator such as TDA who can help you navigate the new travel insurance and health norms.
Countries with Travel Advisories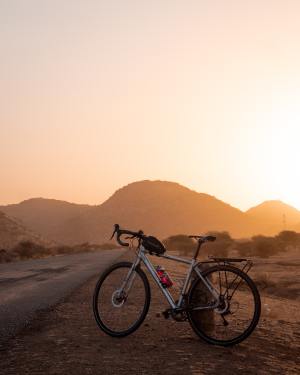 Some insurance policies do not cover areas where your respective government has an advisory against travel there. These travel advisories change often and differ depending on which country you are from. We recommend checking your own government's information and confirming with your insurance company that you are covered in all countries.
Note – some insurance companies will cover you for medical expenses incurred in areas with travel advisories, as long as the expenses are not related to the reason for the travel advisory. So, for example, if you have a policy that includes medical coverage but excludes coverage in Sudan for anything related to terrorism, you could still be covered in Sudan if you fell off your bike and needed medical attention.
If you are struggling to find the right insurance policy, you are welcome to reach out to us for recommendations on insurers that specialize in higher risk areas and/or countries with travel advisories.
Please note insurance policies can change without notice, so whichever policy you decide on, be sure to confirm all details directly.
Baggage Insurance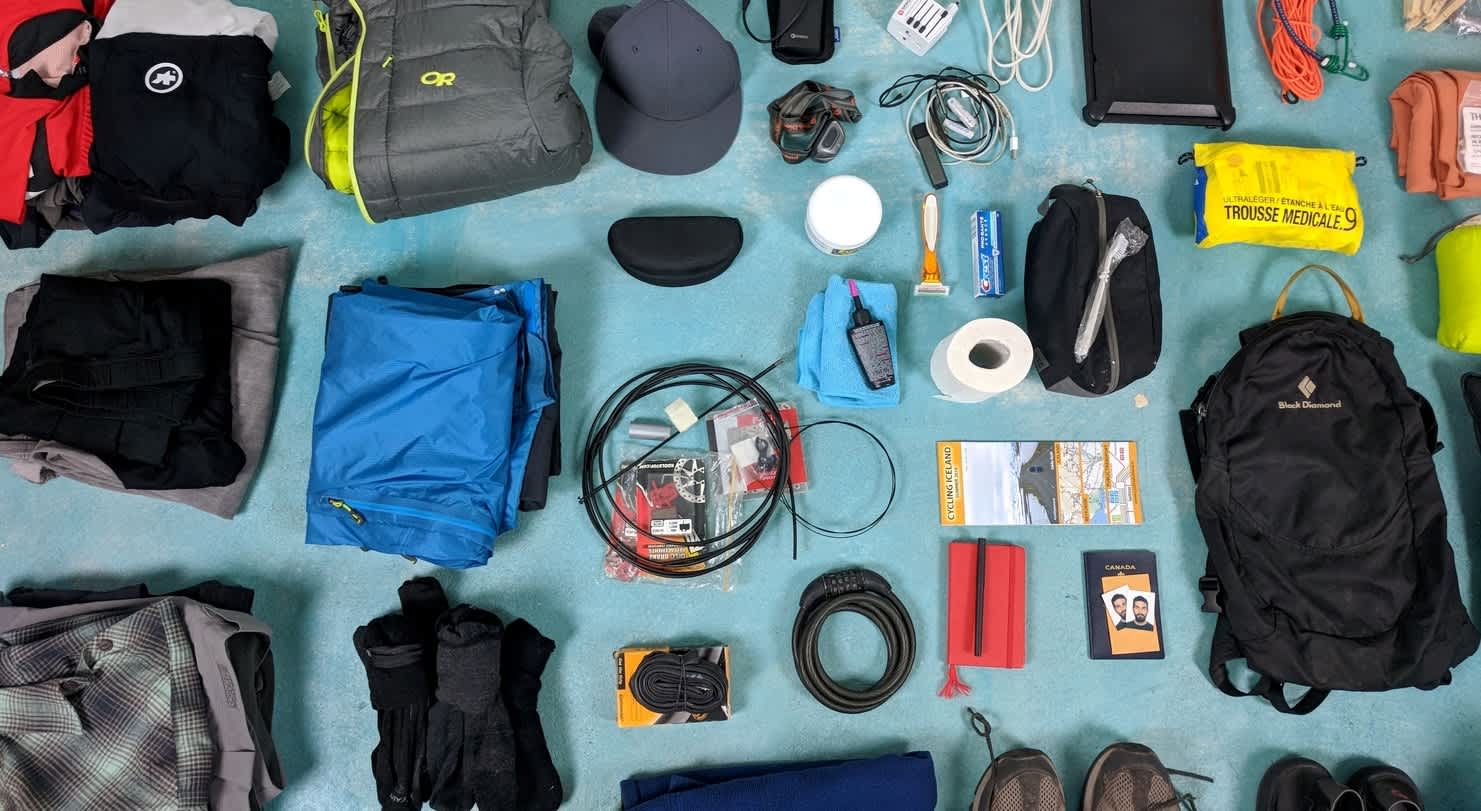 Your baggage insurance should include coverage for everything that is of value to you. Some policies specifically exclude sports equipment, like bicycles, and sometimes only cover them if being ridden and do not cover them if damaged while being carried on a vehicle (like our support vehicles).
Tour operators typically have coverage for their support vehicles, but rarely cover the contents and hence this is why many (like us) recommend you get baggage insurance which includes your bicycle.
Some home owners, or those with insurance that covers the contents of their home from loss, damage, or theft might be able to specifically cover their bicycle under this home insurance. This insurance typically covers the bicycle even when it is not in your house.
Exclusions and Conditions for Adventure Activities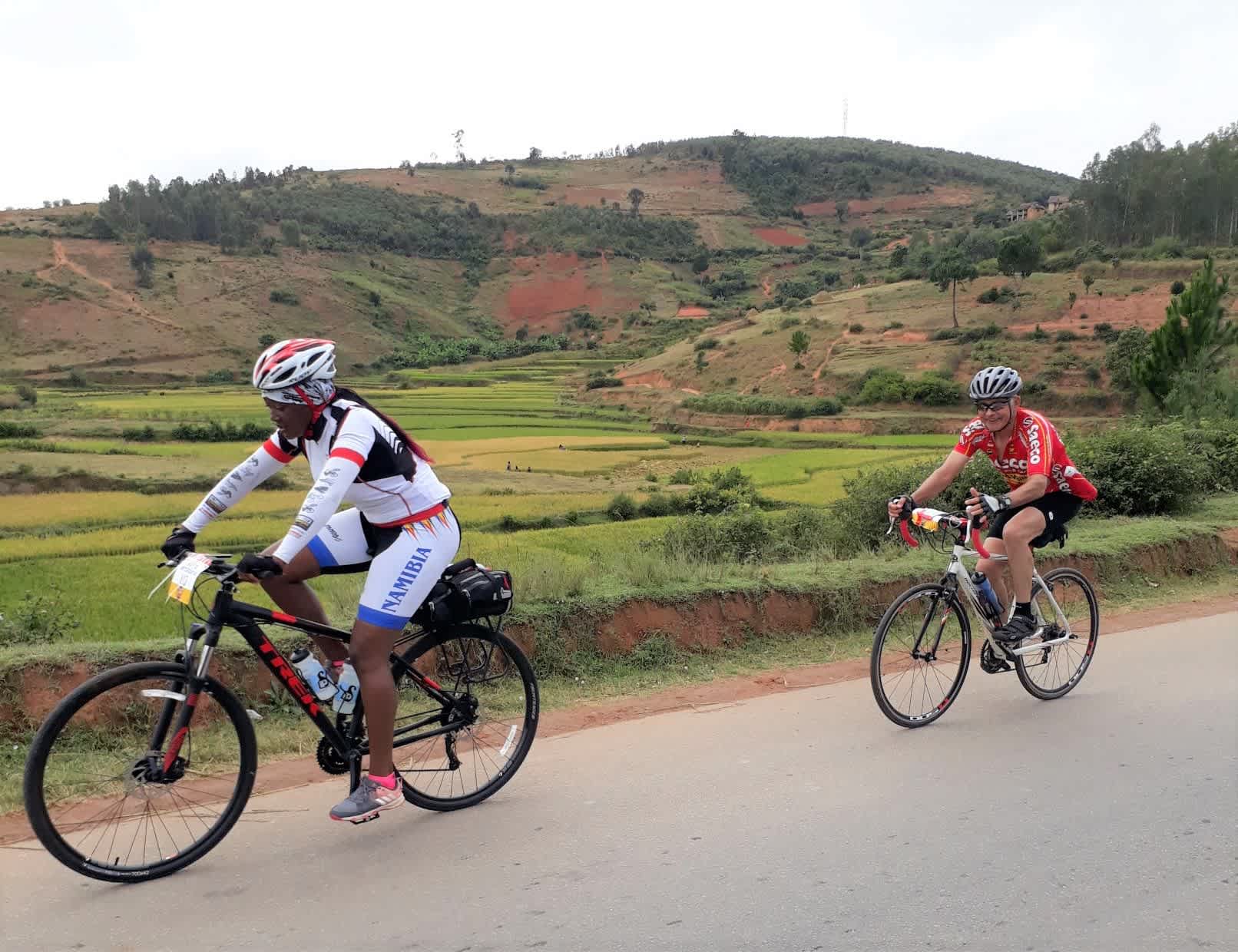 Some insurance policies do not cover bicycle touring (or more often – bicycle racing). Some do not cover you over a certain altitude. If you are cycling the Himalayas or the Andes, for example, you'd want to double check altitudes you'll be cycling at and what is covered in your policy. Age and any pre-existing conditions might be factored into the price, and some high-risk events – rock climbing, or scuba diving, for example, may come with conditions attached.
Some insurance policies that cover adventure sports only cover organized events led by qualified tour leaders. This is a benefit of signing up for tours like the ones we offer.
World Nomads specializes in adventurous travellers and they offer many adventure sports coverage add-ons. They also clearly explain the exclusions and conditions associated with the basic policy.
Filing a Claim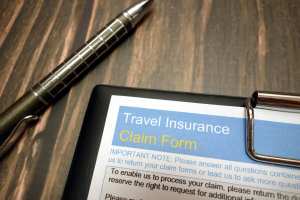 Hopefully you pay for your insurance, do you tour and never use it – then get home and say what a waste of money! But if you do need to use it, a good insurance policy can be priceless. The trick is figuring out which insurer has the best coverage and the best claims department. These are the people who are tasked with managing your claim in the hours and days after an accident, theft or other event that required a call to your insurer.
I have personally seen it all. Some agents you speak with show real concern and empathy with your situation and work quickly and efficiently for you to try to get your claim processed and safely dealt with. Other experiences remind me of trying to reach my bank – you wait on hold, sometimes for hours only to speak with a poorly trained phone operator who shows little interest in your emergency.
The people handling your claim can make a world of difference in your post-emergency care and in helping you to recoup the costs incurred.
Usually you want to file a claim within 24 – 48 hours after the incident occurs. So, in the event of a fall off your bike, the most important thing is to first get yourself to a hospital so you can call and start a claim. Sometimes the insurance company will deal directly with the hospital and pay them but more often you will have to pay up front and then get reimbursed in the weeks or months afterwards by the insurer.
Make sure to keep all your receipts for everything – taxi to the hospital, medications, hospital fees, translation fees, cost of phone calls and so on. Also make sure you keep notes of the dates, times, and locations of where the accident happened. You will likely also need to obtain a police report in the case of a theft or accident involving a local person, whether pedestrian or motorist.
On a tour with TDA, we provide excellent emergency assistance in the minutes and hours after an incident – getting you to the care you need, and helping you open an insurance claim and contact your loved ones.
How to Prepare
An 8 part series to get you ready for your first TDA tour. Click here to read more.