Blog
REGISTER NOW
LOGIN
SIGN UP FOR OUR NEWSLETTER
Bike, Climb, Safari: A Uniquely Tanzanian Triathlon

LEAD PHOTO: Simba Camp on the rim of Ngorongoro Crater
"A highlight for me is the bush camping under the stars." – Sharita, lead route researcher
Tanzania has Africa's highest peak and arguably its best game parks. It also has some of the best camping and some really incredible gravel touring and cycle touring routes. So we came up with a Tanzanian triathlon of a sort – Tanzania: Bike, Climb, Safari – a four week cycling loop around the country bookended by a wildlife safari and a Kilimanjaro climb. (The safari and climb are add-ons. Click here to skip to those details below)
If the pandemic has taught us anything here at TDA, it's that we can't sit still and we can't just wait for things to return to what they once were. We have to innovate and we have to change what we offer and create even more unique and memorable experiences for people now and into the future. This will be a fantastic cycling experience but if you are flying all the way to East Africa we wanted to give you a way to compliment the cycling adventure with the chance to experience Tanzania's incredible crown jewels – Mount Kilimanjaro and the country's world class parks; Ngorongoro Crater and Serengeti.
This also gives us an opportunity to reach out to friends like Alexandra at Fair Voyage – whose company not only offers finely crafted climb and safari packages, but also cares about their impact on the planet and on the communities in the region.
Cycling the Tanzania Countryside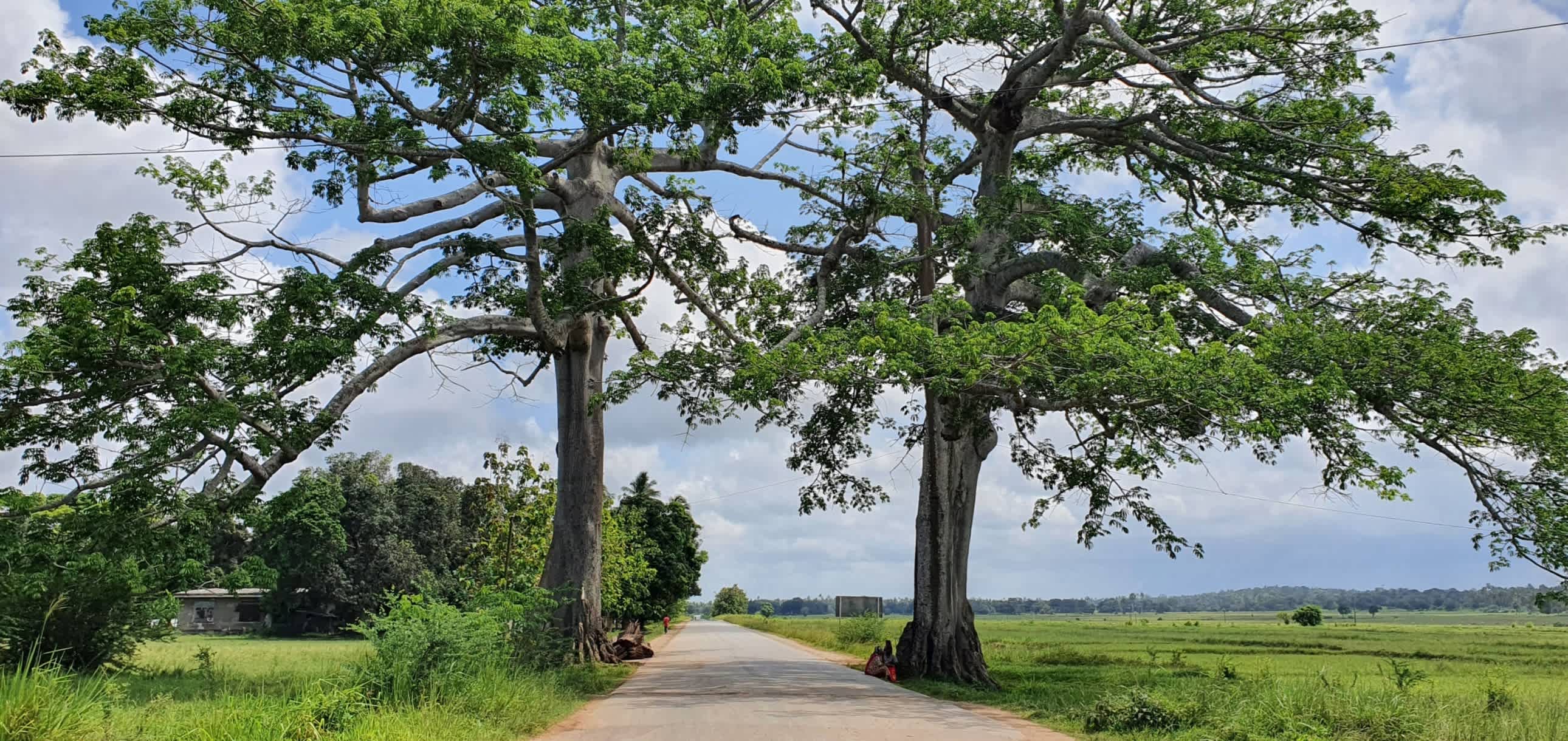 Our lead route researcher, Sharita van der Merwe, just completed a scouting trip to Tanzania. On her transit back home last week to South Africa, she had this to say about the planned cycling route…
"Tanzania has it all. Blue skies, sunshine, fresh air, wildlife, craters, white sandy beaches, waterfalls, friendly locals, bumpy roads and beautiful baobabs. What more can I say… nothing beats an African sunset. Inshallah, we will have a few of those.
The route itself will be off the beaten track, away from the madness. With a good 50/50 mix of dirt, and tarmac, climbs and descents. Mountain bikes with front suspension will be the most comfortable options but for those who want to rattle their brains loose, gravel and cyclocross bikes will do as well. The never ending climb up the Usambara Mountains was a unexpected highlight with amazing views."
RELATED
TOUR
Partnership with Fair Voyage
So the cycling will be challenging and the sunsets will be stunning but this is also a multi-sport adventure, if you chose to make it so. We have partnered with Fair Voyage – a social enterprise that creates sustainable travel experiences. They are based in Switzerland and founded by former Tour d'Afrique participant, Alexandra Pastollnigg (she was interviewed for our TDA Talks series earlier this year). She has put together a special package for the cyclists joining this tour to add on a pre-tour safari or a post-tour Kili climb… or both, making this a truly unique triathlon that could only exist in Tanzania.
When asked about partnering with TDA on this new trip, this is what Alexandra had to say…
"Cycling Cairo to Cape Town with TDA in 2017 was a truly transformative experience for me. It opened my eyes to the beauty of the African continent, and showed me a reality of safety and peace very different from common narratives shaped by Western media. It also helped me change my personal narrative to see new possibilities for my own life. As a former finance professional, my transformation journey had started when I climbed Mount Kilimanjaro in 2015 and learned about the exploitation of porters working on the mountain. I wanted to make a difference for them by founding a fair travel platform that makes it easy to book independently verified ethical climbs. Cycling with TDA through Africa gave me the confidence to make this dream come true; a dream that has evolved into the sustainable travel agency Fair Voyage where we already work with socially and environmentally responsible suppliers across over 20 countries to help conscious travellers explore hidden destinations on fair trips. Tanzania is where it all started, and I will always feel as a TDA alumni by heart. As such, I couldn't be any more excited about partnering with TDA to organize this very special safari and climb for their cyclists."
Safari and Kili Climb Add-Ons
Our home base in and around Kilimanjaro will be the Rivertree Country Inn. This is the starting point for the cycling tour and also the location where you will be picked up and dropped off for the safari and climb. Your bicycle and cycling gear will also be safely stored there.
Booking and payment for these two add-ons will be made directly with Fair Voyage. Credit cards are accepted.
4-day camping safari July 27 – 30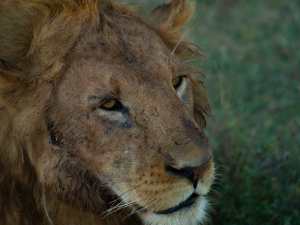 You will spend 4 days and 3 nights viewing the 'big 5' and getting a preview of some of the landscapes you will be cycling through in the weeks ahead. The safari includes game drives in the Ngorongoro Crater and Serengeti National Park.
You will then be driven back to our hotel with a full day to rest up and get briefed for the cycling adventure that lies ahead.
US$1,390 (based on a minimum of 10 people) – this includes all the park entry fees, 4×4 safari vehicle with an English speaking guide and meals. Full details here.
7-day Kilimanjaro climb Aug 31 – Sept 6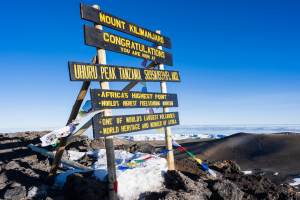 After two full days of rest and recovery from the cycling tour, you will be picked up and driven to the Lemosho Gate to start the climb. This route is known to have the best altitude profile for safety and for the best chance of summiting at the famed Uhuru Peak (5895m). Those reaching the summit will receive their official Mount Kilimanjaro Climbing Certificate.
US$2,995 (based on a minimum of 5 people) – this includes an English speaking guide, assistants and a cook. It includes all the meals, first aid supplies including oxygen, pre-climb safety briefing and the transfers to and from the mountain. Camp set up including private toilet tent also included. Full details here.