Blog
REGISTER NOW
LOGIN
SIGN UP FOR OUR NEWSLETTER
Why Cycle Across America With TDA Global Cycling?
We recently wrote a blog on 10 Reasons to Cycle TDA's Great American Roadtrip. It delved into the incredible highlights along the route that will make this such an unforgettable journey. We realized though, that for many of our followers who have never cycled with us before, and for which this tour may be their first experience with us, it's important to outline why they should choose to cycle with TDA, an organization that has been described by New York Times as the 'specialists in long distance trips.'
The first place to start for those learning about our company is to read about our company history. The Why TDA? page explains the why as well as the how we have managed to excel as the world leader in long distance bicycle adventures for the last 20 years.
Interested riders can also explore the What to Expect page which explains our on-tour support systems, the riding style of the tours, the range of fellow cyclists they'll get to meet, the pre-tour assistance we offer riders to help them to prepare, as well as the post tour alumni benefits they'll receive. Our How to Prepare series is a great explanation of the kind of pre-tour support we provide.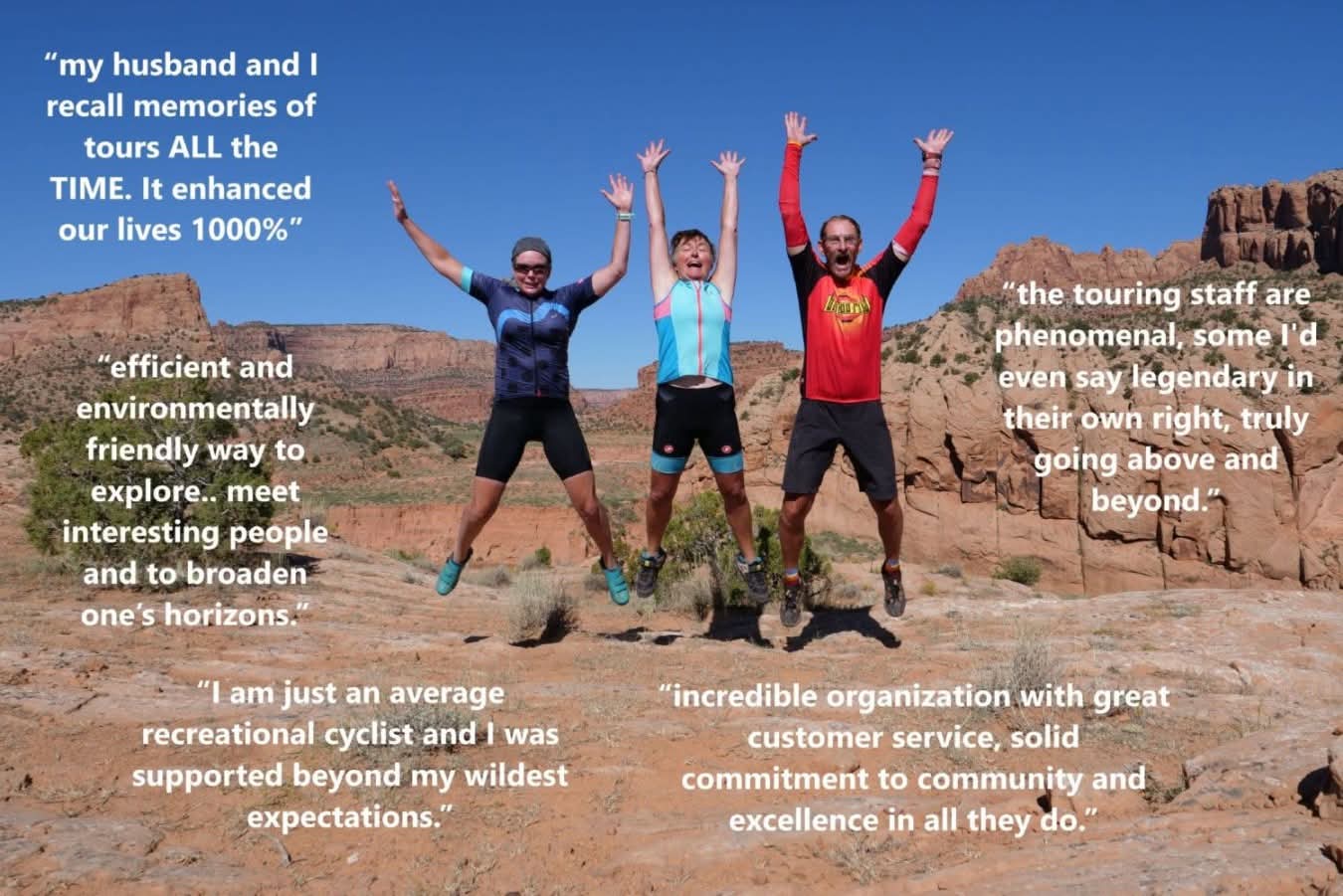 As much as we can explain the benefits of joining us, sometimes it's best to hear directly from our clients about their personal experience on our cycling adventures. You can see these on our Reviews page. We're also happy to put interested people in contact with some of our alumni so they can speak to them directly about their time with us.
Another question we are often asked is, "Is this tour a good value, as I have seen tours across America for a lower dollar amount."
Company founder Henry Gold explained recently that, "Our price reflects what it takes for us to run a tour, which includes a non-cycling tour leader, first aid trained staff, mechanic, chef, several vehicles, just about all the meals, and in this case 23 nights in hotels. Our route is also longer than most cross America tours, as we take in more highlights along the way, so while our full tour price may be higher due to length, our price per/day is often lower. Of course, we all make choices according to our needs and preferences. For example, there are some cross America tours that are at a lower cost, where you take part in preparing meals, which may not be something that many people want to do after a long cycling day, at least this is what I have been told by cyclists who have done such trips. Many participants now also come back on our trips because they appreciate our skills and experience and our approach to touring and cycling adventure."
We are very excited for our Great American Roadtrip to get underway this September, very happy for the opportunity to get to know the riders during this journey and ready to answer any and all of the rider's questions before the adventure begins.
RELATED
TOUR