Blog
REGISTER NOW
LOGIN
SIGN UP FOR OUR NEWSLETTER
Travelling In Europe During Covid
When I was asked to help out on our Trans-Europa Cycling tour my initial feeling was, yes of course, I love Europe! Like many people, I had not been travelling outside my home country in almost two years. I knew there would be some extra steps but I was up for the challenge. Today, as a fully vaccinated Canadian, I am fortunate in being able to travel to many places and for that, I am very grateful.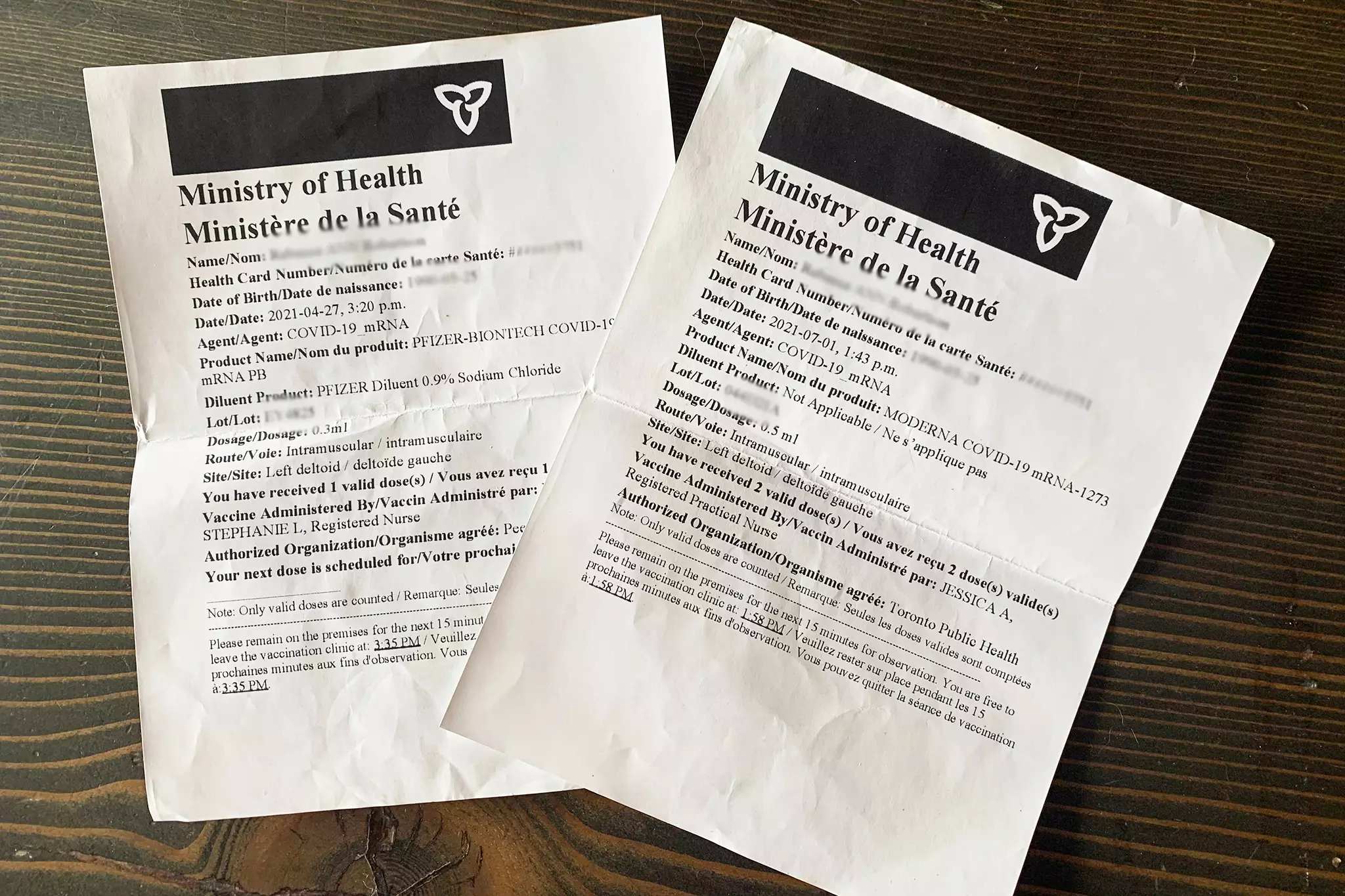 The first thing I did was print my vaccine certificate which was an email with a PDF stating I had been vaccinated twice with an official  Government of Ontario header on the form. I made sure to have a digital copy as well as a paper copy that I could keep with my passport. I did not want to have be using my phone constantly. Having the paper copy with my passport made things quick and easy.
It's important to know that not every European country has the same requirements for entry. I flew into Slovenia where they only required the vaccine certificate (for two valid doses, at least 14 days prior to travel). When I arrived in Ljubljana after two flights and no sleep, the border control officer was not happy with my paper certificate. He asked me what it was, shook his head and starred at it for what felt like 10 minutes. It was made it clear to me that my Ontario certificate, which he had maybe never seen before, was not the best and most clear form of proving my vaccine status. After some frustration and heavy sighs, he let me through. When I arrived at the hotel and spoke to other riders, one from Canada and one from the USA, they both said there were no issues with their certificates. The American one was on a proper vaccine form about the size of a cue card and the Canadian rider had shrunk down the form, printed and laminated it. So naturally, it looked much more official than mine.
Once I had arrived, all was green, slightly rainy, but beautiful. When I researched Slovenia I learned that it's said to be the garden of Europe. I must agree. I was surrounded by mountains and it had many options for hiking, mountain biking or wandering around under the trees below a castle. I kept my vaccine certificate with me everywhere I went, which was good as you needed to show it upon entry to most stores and all restaurants.
After a few days in Ljubljana, our next stop on the tour would be Italy, on our way to Venice. We learned a few weeks earlier that we now had to all get COVID tests before entry.  This was arranged for us all at the hotel, the required papers were printed and on we went. After a lovely afternoon of riding, we crossed the Italian border, and rode right through. No hassle, no stopping. I'm not sure I even saw a border guard. I was now in Italy and very excited, as it was my first time there. I could already feel it would be a special place.
After a few days on the road, we arrived in beautiful Lido, Venice. Lido being only about a 15 minute ferry from the mainland, offers a beautiful beach, restaurants and the best gelato I've ever had. On our first rest day, I took a ferry to Venice to see San Marco Square and wander around. It was the first time in a very long time that I was speechless.
There were some other tourists around but I can imagine it was nothing compared to the days before COVID. It felt more relaxed in Italy, as I was only asked to show my vaccine papers once or twice in the time I was there.
It was now time to get ready for travel back to Canada. The biggest lesson I had learned on this trip, was the importance of booking PCR tests early. In Toronto, Canada where I live, it's a simple process and there are many places to go. In Lido, there was only one clinic and you needed to make an appointment a day or two ahead of time. To anyone travelling in the near future, if PCR (deep nose drill test that takes 24-48 hours for results) testing is required for your return, I would suggest that you make the appointment to have the test 48-72 hours prior to your flight. It will be one less thing to worry about. I spoke to a few people in the airport who, like me, got their results only a few hours before they had to fly.
Travelling during these times can still be easy. Just be sure to do your research on what you need to enter the places you re travelling to, and then check again days before you go. As with any trip, expect a few hiccups and last minute changes. It's all part of the journey!