Blog
REGISTER NOW
LOGIN
SIGN UP FOR OUR NEWSLETTER
Cycling Louisiana
"You are my sunshine, my only sunshine. You make me happy, when skies are grey. You'll never know dear, how much I love you. Please don't take my sunshine away." – Jimmie Davis, country music singer and former Governor of Louisiana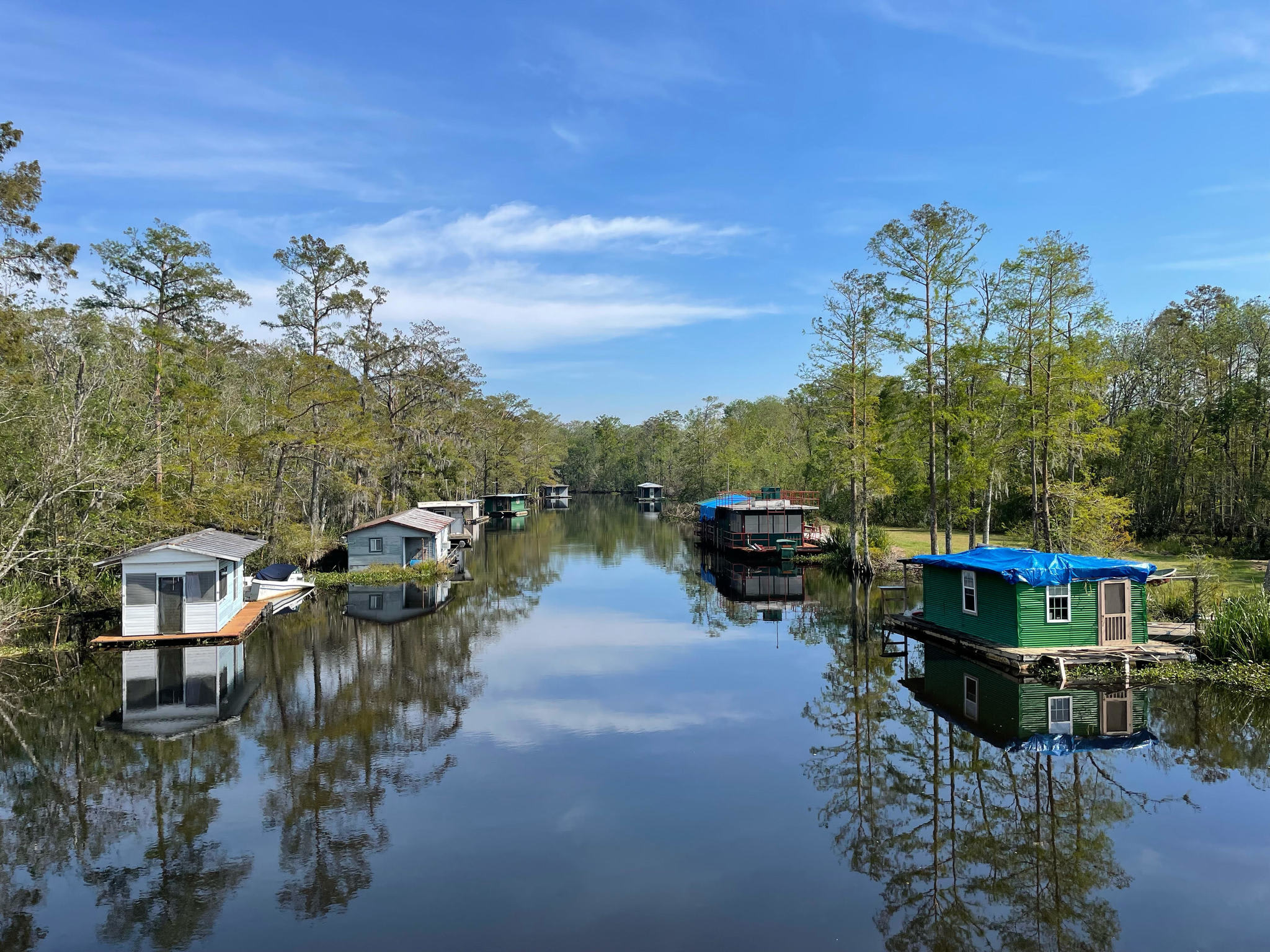 Since I penned my last GART blog from Texas (and I am still awaiting a call from any of the three Extra Terrestrials I have exposed!), we have continued our pedalling into Louisiana, a world like no other. This is how Encyclopedia Britannica describes the state. "The subtropical climate of the state has provided the magnificent brooding scenery of the coastal bayous, and the lush, dank vegetation of its shores conceals a wealth of petroleum and natural gas. The fertile soil covering much of the terrain made Louisiana a rich agricultural area by 1860, with flourishing sugar cane and cotton plantations."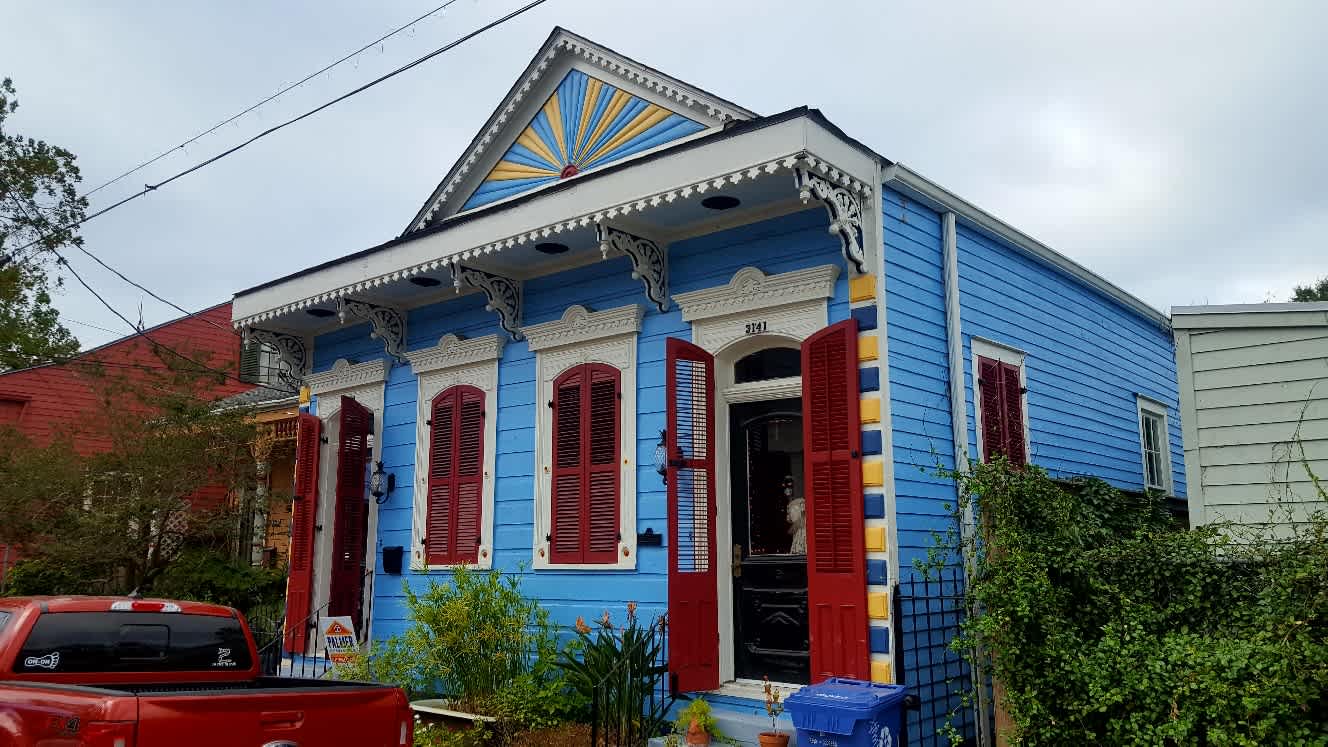 It is not only the scenery that makes the place so special. As with everywhere else in the world, it is really the people that make a place so extraordinary. First, there were the indigenous peoples who hunted and fished in the area. Then came the Spaniards, the French, Germans, Scots and the Acadians, the latter having been forcibly removed from British territories in the north. Another important group were the kidnapped and enslaved Africans, whose forced labour made the cotton and sugar plantations profitable. Additionally, New Orleans is the gateway, via the Mississippi/Missouri waterway system, to a large part of the North American continent. This brought trade, seafarers and immigrants from all around the world. All together this  has created the unique culture that is Louisiana.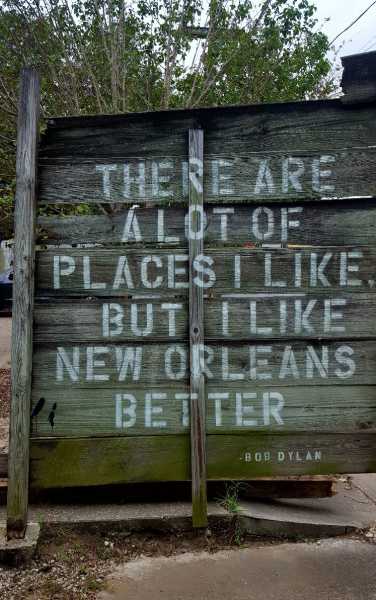 No wonder that many of the riders have been saying that Louisiana has been their favourite place that we have cycled through. Since the moment they cycled from Texas into Louisiana they have been enjoying Étouffée (ey-too-fey), Gumbo (guhm-boh), Beignet (ben-yey), Jambalaya (juhm-buh-lahy-uh), Grillades (gri-yahdz) and Sazerac (saz-uh-rak), just to name a few culinary delights. While sipping Sazerac, they have been listening to such local musical favourites as the Neville Brothers – "I got swamp water runnin' through my veins. The Mississippi River can't be tamed. I pole my pirogue in the middle of the night. I'm an uptown ruler, I can do it right" – and Lucinda Williams – "He had a reason to get back to Lake Charles. He used to talk about it. He'd just go on and on. He always said Louisiana was where he felt at home." Lucinda Williams is not the only one. Yesterday while walking the back streets of New Orleans and enjoying the small colourful homes of the inhabitants, I came across this quote (pictured on left) from a famous recent Nobel Price bard named Bob Dylan.
Talking about poets inspired by Louisiana, have you read this one by Walt Whitman?
I saw in Louisiana a live oak tree growing,
All alone stood it and the moss hung down from the branches,
Without any companion it grew there uttering joyous leaves of dark green,
And its look, rude, unbending, lusty, made me think of myself,
But I wonder'd how it could utter joyous leaves standing alone there without its friend near, for I knew I could not,
And I broke off a twig with a certain number of leaves upon it, and twined around it a little moss,
And brought it away, and I have placed it in sight in my room,
It is not needed to remind me as of my own dear friends,
(For I believe lately I think of little else than of them,) Yet it remains to me a curious token, it makes me think of manly love;
For all that, and though the live-oak glistens there in Louisiana solitary in a wide flat space,
Uttering joyous leaves all its life without a friend a lover near,
I know very well I could not.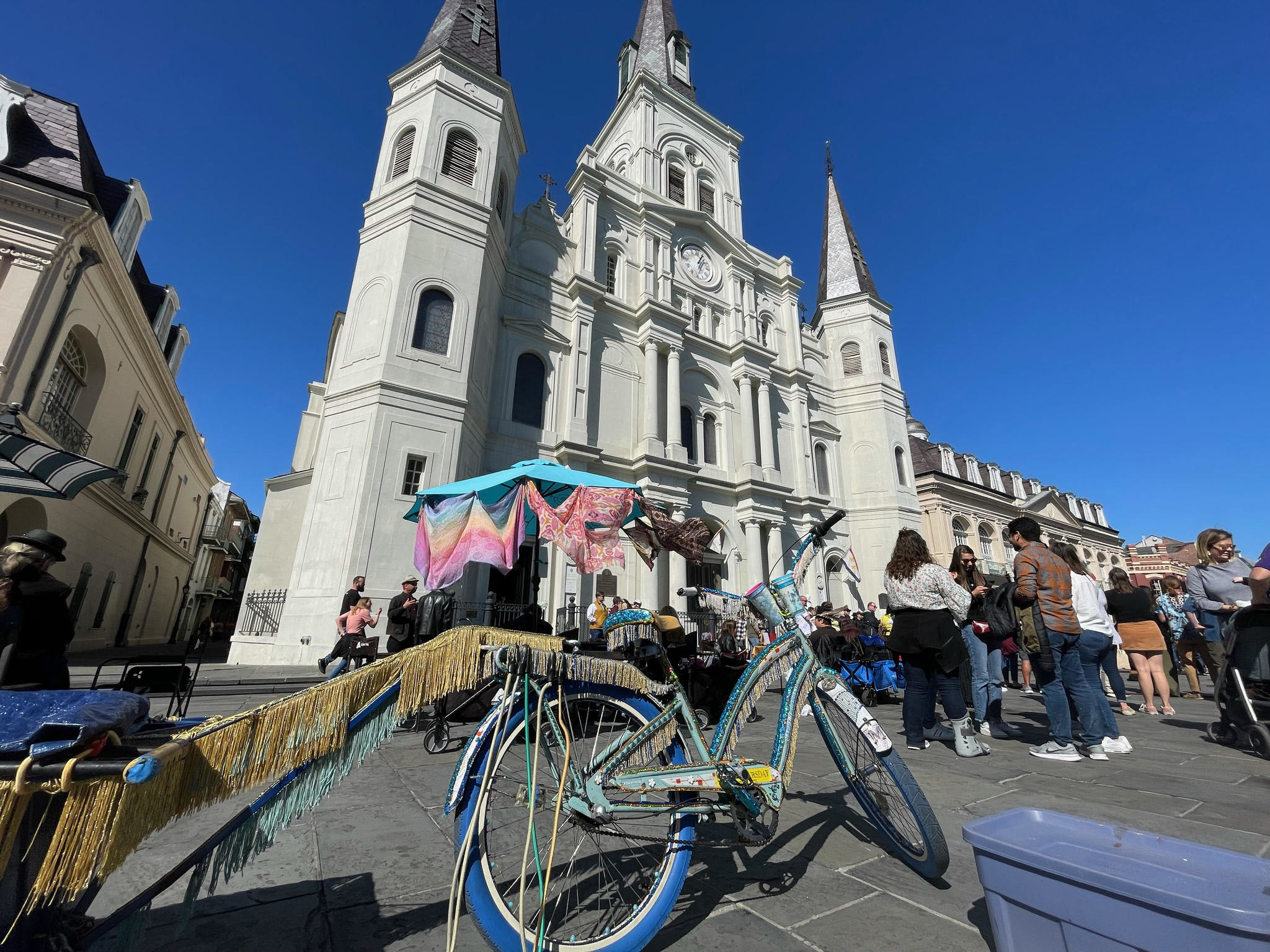 We have left Louisiana and started the last section of TDA's Great American Roadtrip. Soon enough, too soon, we will be coming to the end of our cycling adventure. But at this stage I do know one thing and that is that in a few weeks, when I am sitting in my comfortable sofa at home, I will be humming the Tim McGraw song – "But every night I close my eyes, and I go walking under that magnolia sky that I left it in Louisiana. Blowing in the wind, hiding in the Quarter. Gotta get back there again, to the sweet sounds of the bayou. Let it wash right over me, make me whole again. Bring back that missing piece, that I left in Louisiana."
RELATED
TOUR