Blog
REGISTER NOW
LOGIN
SIGN UP FOR OUR NEWSLETTER
Discovering The Golden Buddha Ride
For almost 200 years, the famous Golden Buddha of Wat Traimit in Bangkok sat undiscovered, gathering dust in a minor temple, its true significance just waiting to be revealed. While its origins are murky, it looks like it initially appeared in Thailand's first royal capital, Sukhothai, before being moved at some point to Ayutthaya, the country's second capital. Now, this Buddha is not just gilded with gold – it is made of pure gold! Five and a half tons of it. So when, in the late 1700's, Burmese invaders were approaching, the statue was covered in stucco and cheap pieces of coloured glass in order to avoid it being captured and removed from the city.
The ruse worked, but a little too well. The Burmese sacked the city and left with all the valuables they could find but overlooked the disguised Golden Buddha. It sat, unnoticed, in the ruins of Ayutthaya until King Rama I, in the early 1800's, ordered that all Buddha images in ruined temples around the country be brought to the new capital, Bangkok. This included the still unknown Golden Buddha. It sat, undiscovered, for another 150 years, cloaked in stucco. In 1954, it was being moved from one temple to another when a support rope broke and the statue crashed to the floor. The resulting chip in the stucco finally revealed the golden treasure underneath and the Golden Buddha's true nature was thus, rather miraculously, revealed.
South East Asia is full of such incredible discoveries and the Golden Buddha Ride will allow you to explore some of these from the seat of your bicycle. In addition to the Golden Buddha waiting for you at the end of your ride, here are some other treasures just waiting to be uncovered.
Former French Hill Station of Dalat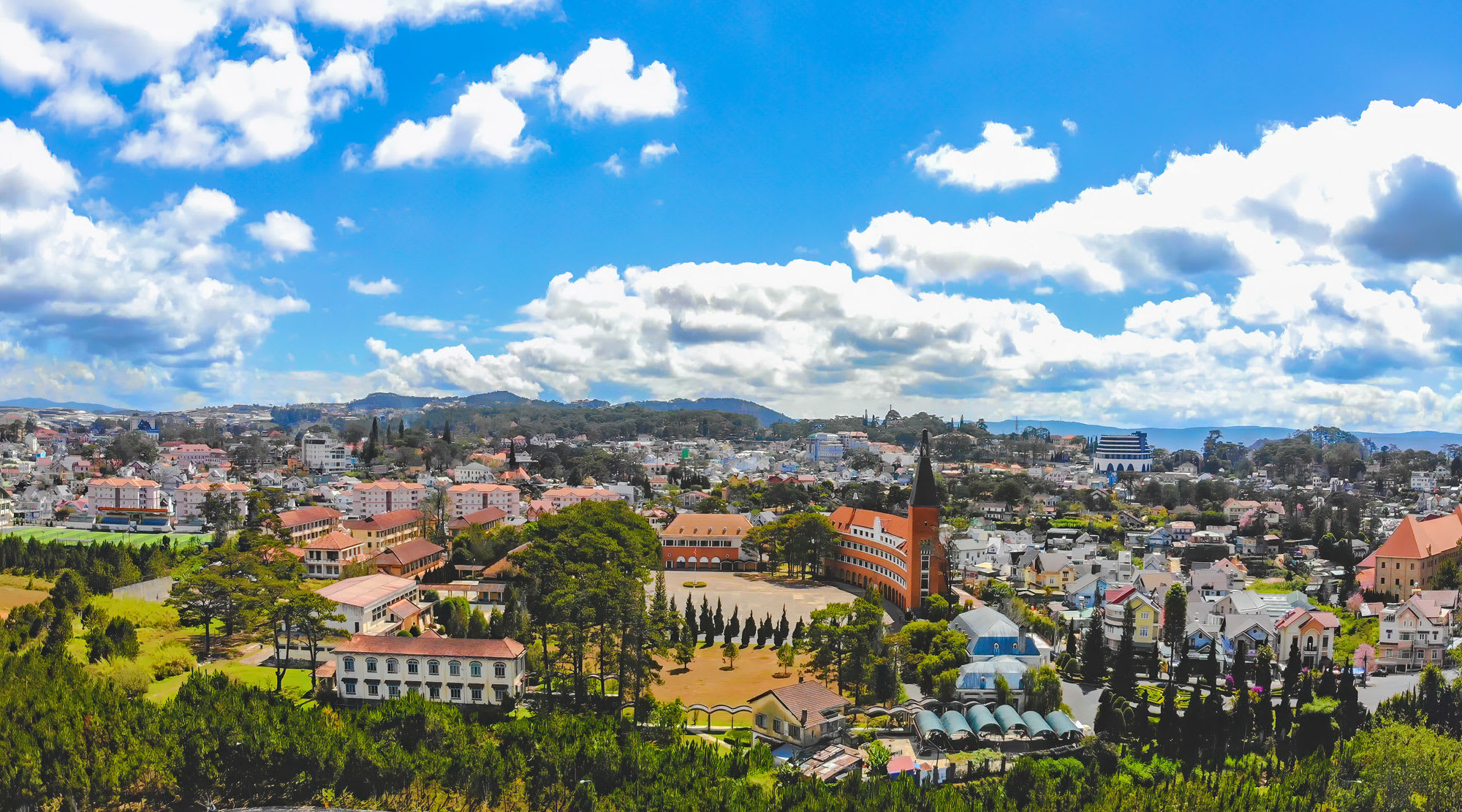 Known locally as the 'City of Eternal Spring' due to its moderate climate (17.8C annual average), it was created by the French colonial rulers of Indochina in the early 1900's as a place to escape the country's tropical climate. It was barely touched by the Vietnam War and is known for its verdant forests and spectacular views. Dalat is also famous for its biennial Flower Festival, its delicious coffee and its French architecture. One local building not to be missed is the Hằng Nga guesthouse, better known as the 'Crazy House'. Designed by a Vietnamese architect, its incredible look has been described as a mix of Antoni Gaudi, Walt Disney and Salvador Dali (Wikipedia).
Limestone Caves of Phong Nha-Ke Bang National Park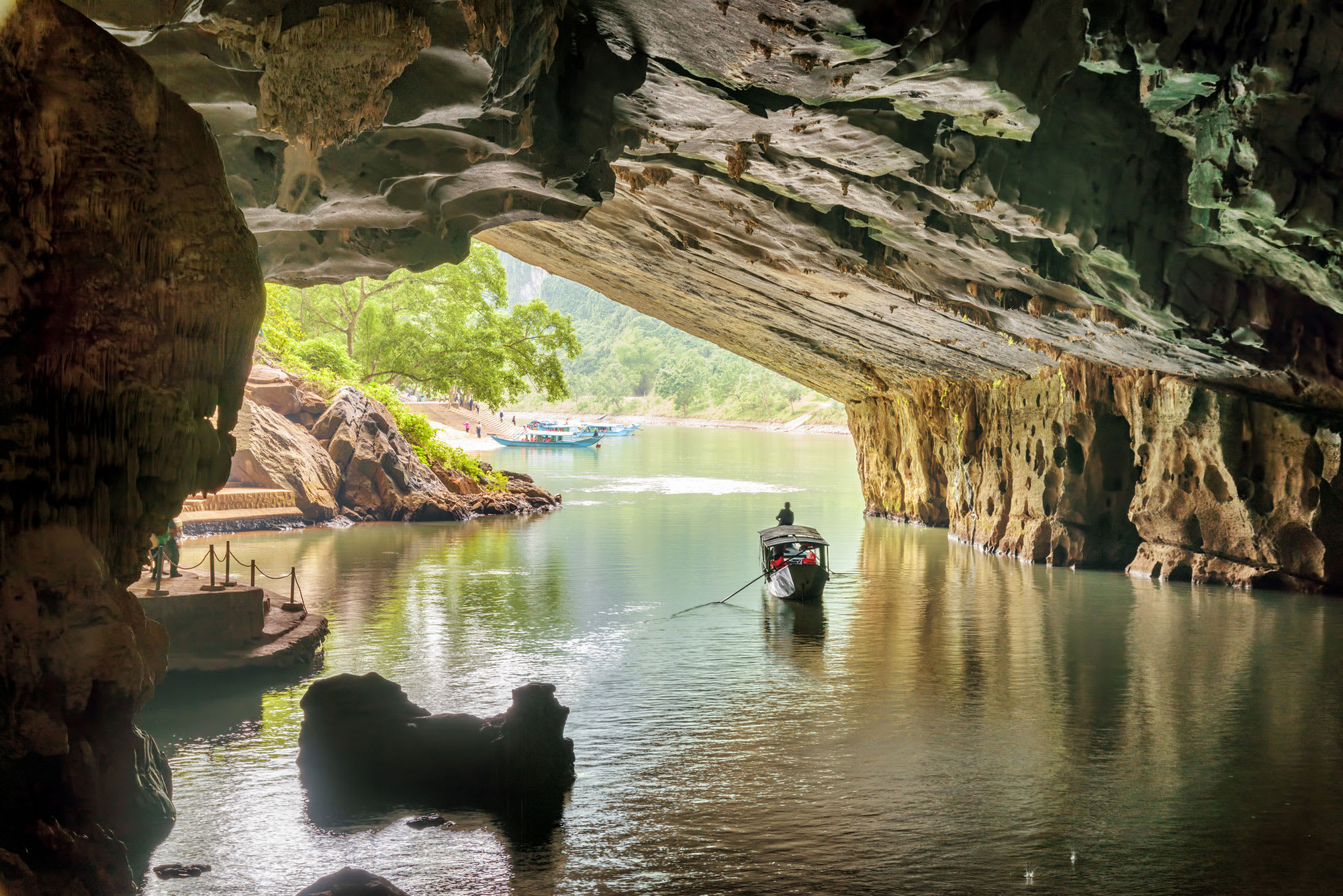 This amazing system of limestones caves and caverns, now a UNESCO World Heritage Site, has long been known for its beauty and religious significance, as far back as the ninth century. More recently, the North Vietnamese used it to store weapons during the Vietnam War. Individual caves include the Phong Nha Cave which is over 7,000 m long and features a 14,000 m underground river as well as a number of spectacular rock formations like 'The Lion' and 'The Royal Court'. Another cavern, Hang Son Doong, is the world's biggest cave and, incredibly, was only discovered in 2009!
Vinh Moc Tunnels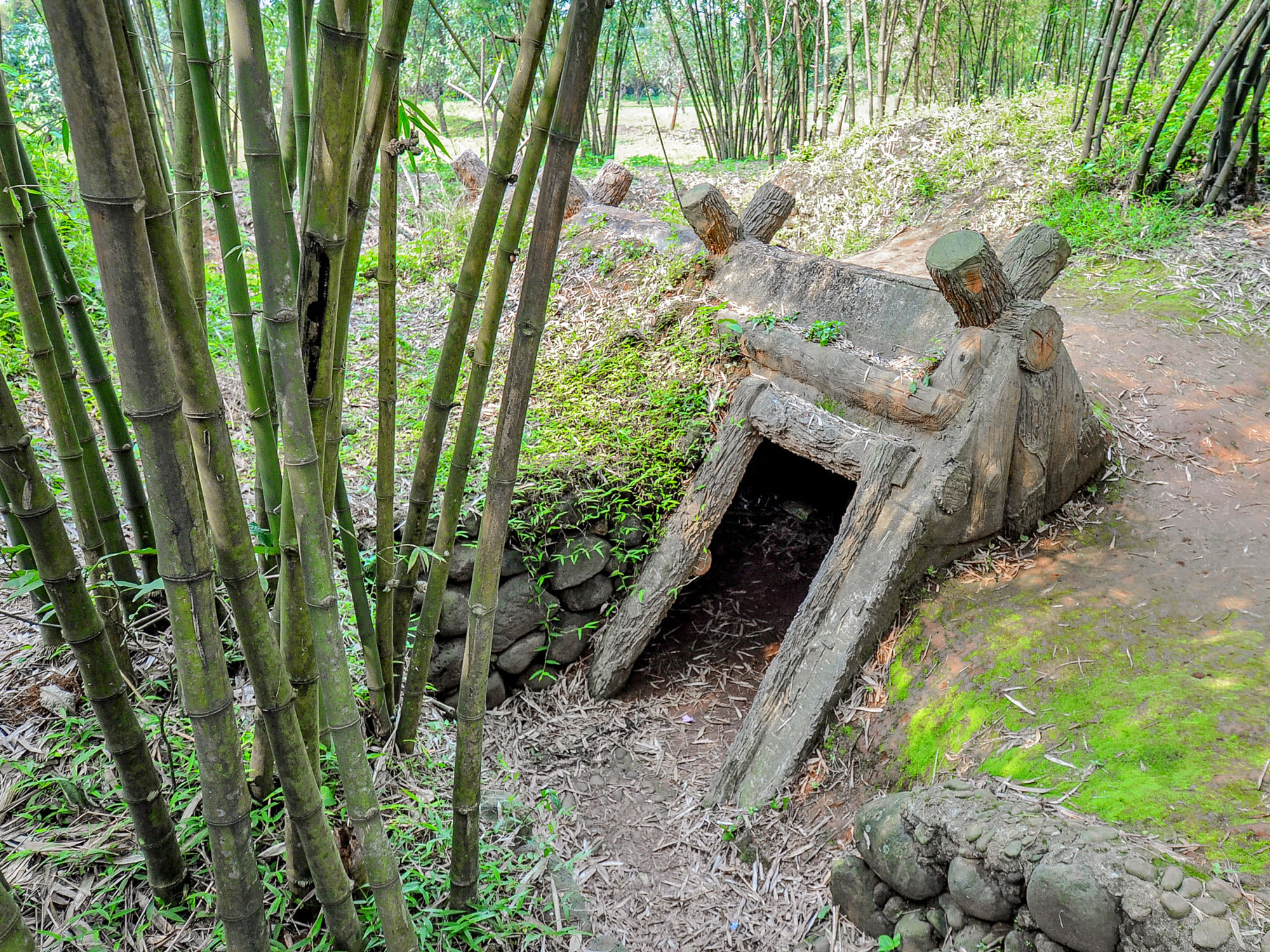 Are you claustrophobic? You'll certainly find out on a visit to this Vietnam-era tunnel system. During the war, this underground system, located close to the North/South Vietnamese border, was home to almost 100 families who lived completely underground for years! They had moved their entire village beneath the earth over a 6 year period in order to avoid incessant American bombing. The limestone soil meant no structural supports were required and the villagers created kitchens, hospital beds, wells and rooms for families to live in. During their time underground, babies were born and, unbelievably, no villagers were killed.
Kamphaeng Phet Historical Park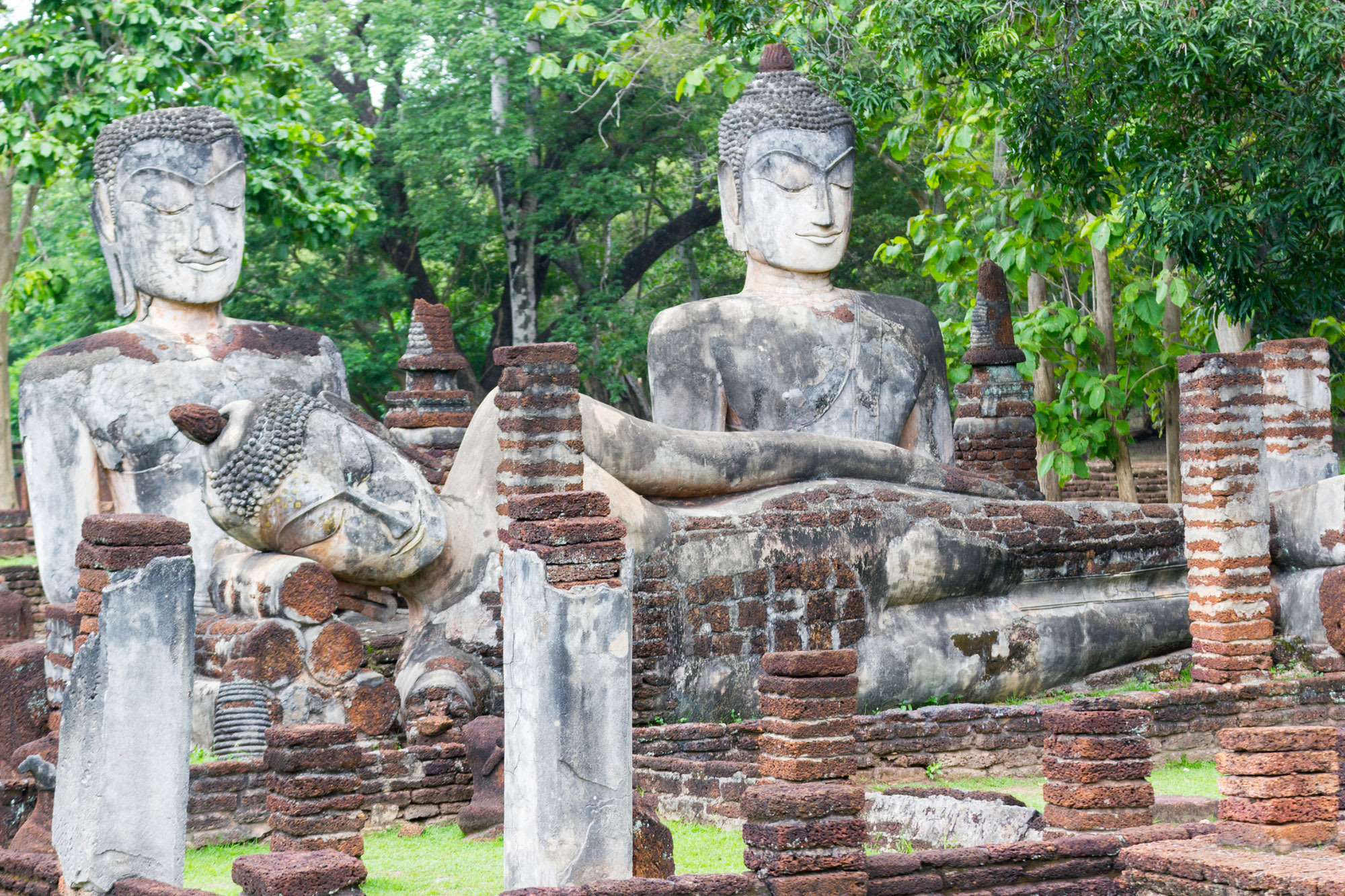 With ruins dating back to the 14th century, this UNESCO World Heritage Site is beautifully situated along the banks of the Ping River. The town once served the Sukhothai kingdom as an important outpost, guarding against any potential Burmese attack. Its riverside location was also an important attraction for the community of forest dwelling monks who once made its temples and pagodas their home. The ruins also reflect a unique blending of 2 distinct ancient design styles – Sukhothai and Ayutthaya – which created a genre not seen anywhere else in Thailand. Many of the Chedi (stupas) were made of brick and feature sculpted elephants around their bases.
RELATED
TOUR
Golden Buddha Ride
Join us on our cycling quest for the fabled Golden Buddha. Our journey begins in the bustling modern city of Saigon and continues up the country's...