Blog
REGISTER NOW
LOGIN
SIGN UP FOR OUR NEWSLETTER
The Roads Of Baja California
Alicia Arellano Nava is the Content Creator on the 2022 North American Epic. She sends this report from Chapala, Mexico.
We crossed the border between the United States and Mexico and were travelling along the road that goes from Mexicali to Chapala. The last two days, in Puertecitos and Rancho Grande, we had camped right in front of the beach. We were getting used to have our bare feet in contact with the sand, as well as diving into the warm waters of the Gulf of California after a long day on the road. However, we were determined to cycle the 1250 kilometres that comprises the Baja California Peninsula, from the top to the bottom.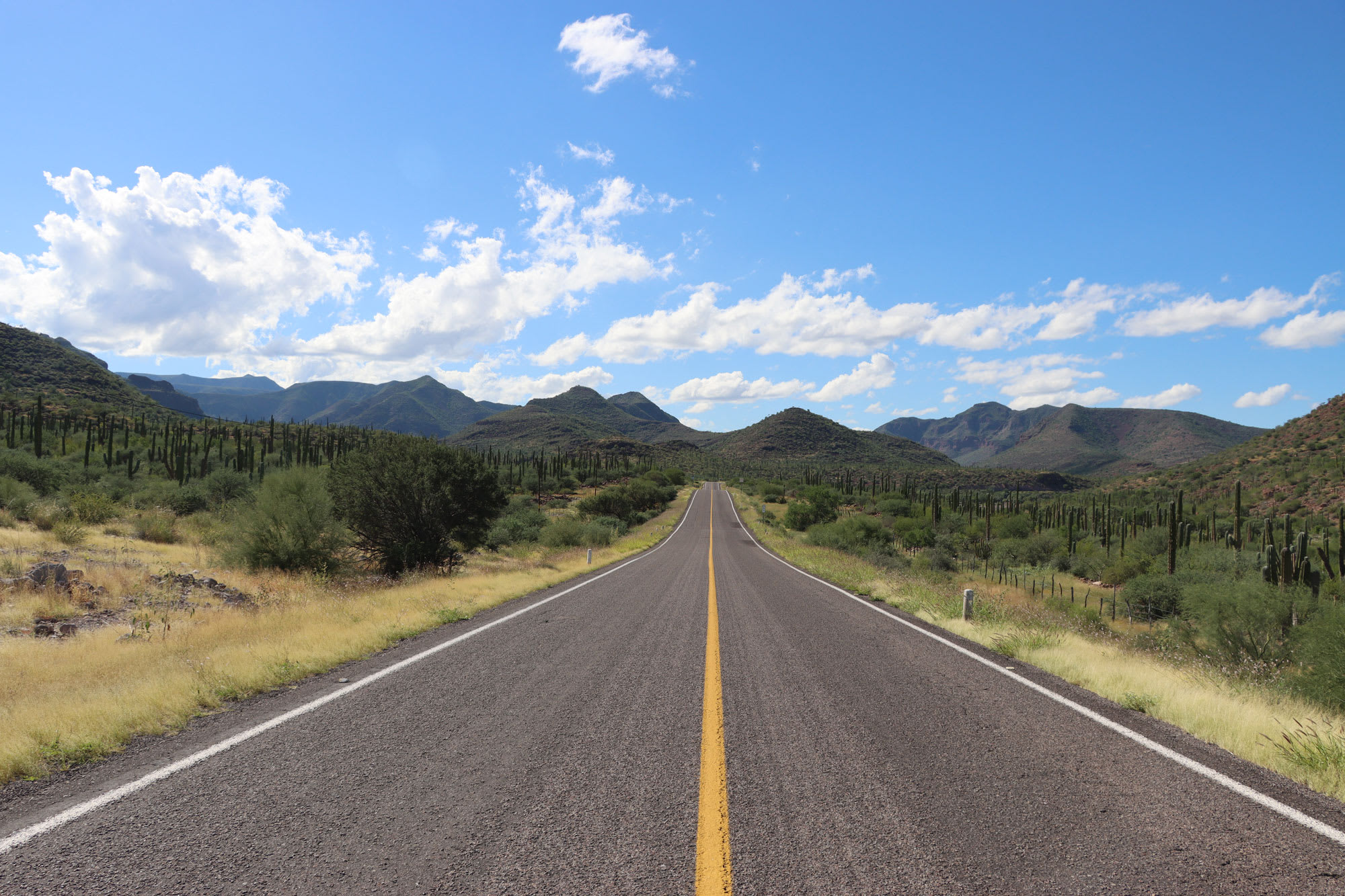 We went to Chapala to find the intersection of Highway 5 and Highway 1. Highway 1 is the iconic road of Baja California because it runs down the entire peninsula: from Tijuana to Cabo San Lucas. We arrived in Rancho Laguna de Chapala to camp. A blue house, very humble, and with a neglected appearance, was the first thing we could see. Behind it there was a huge field with farm animals, chicken and horses. This view included a couple of old rusty trucks, pieces of iron scattered on the grass and a man chopping wood. Cyclists were milling around an internet antenna. It was the first time in three days we had Wi-Fi, a long period of abstinence for modern life.
I found Eugenio Grosso sitting outside the door of his house. "Hola, buenas tardes," I said, and we started talking. He surprised me with his conversation. His grandfather, father and the ranch where we were, are an important part of the history of Baja California. He told me there was a book about it and when he asked me about my role in the North American Epic Expedition and found out that I was the Content Creator, he became excited and asked to tell me the whole story and appear in a video.
Yuyi, as people close to him address him, was the grandson of an Italian immigrant, Eduardo Grosso Boitare. Eduardo arrived in Mexico in 1885 and would soon have several sons and daughters that, later on, would be part of the development of the peninsula. His father, Arturo Grosso Peña, was born in 1892 and was a soldier and then a lieutenant at the time of the Mexican Revolution. He fought alongside Abelardo L. Rodríguez (former president of Mexico) and Pancho Villa (one of the main leaders of the Mexican Revolution). While with Pancho Villa he witnessed great massacres between Mexicans and Americans. Something that he didn't like because he had empathy towards both sides (he grew up in Mexico and went to school in the United States). For this reason, he decided to leave the army and return home to Baja California.
General Abelardo L. Rodriguez found him and instead of executing him for desertion spared his life but as a punishment, ordered him to build one of the first roads in Baja California. It started in El Rosario (177 kilometres north of Rancho Chapala) and finished in El Arco (about 140 kilometres from his ranch). He built around 330 kilometres of road from 1925 to 1926. Quite a feat for that time. He would move to Chapala in the 1950's and in the seventies, he would find then Mexican President, Luis Echeverría, in the area. Arturo Grosso asked the president to use the area's taxes for the construction of a new highway in Baja.
This was how Highway 1 was built and the route would be based on part of the road that Yuyi's father built. Don Eugenio knew by heart all of the events and exact dates. He told me that in 1979 he started a lonchería in the ranch, just next to Highway 1, so any traveler could stop at his place. It was not until 2019 that the lunch shop closed and his daughter opened a restaurant a few metres from it: Restaurant Nueva Chapala. None of us would have imagined that this ranch, in the middle of Baja California desert, could hold so much history.
The next morning, we packed our tents, wet from the morning dew, and headed towards the Pacific Ocean following Highway 1, a road that had come alive since Don Eugenio had revealed its incredible story.
RELATED
TOUR
North American Epic
Cycling from the Arctic Ocean to Panama City will take you through 9 countries and countless variations in landscape, culture, language, cuisine and...