Blog
REGISTER NOW
LOGIN
SIGN UP FOR OUR NEWSLETTER
Riding Latin America
Our Content Creator on the 2022 North American Epic, Alicia Arellano Nava, reflects on cycling in Latin America.
Do you wonder what it's like to travel through Latin America by bicycle? Is it possible? Is it safe? Is it worth it? In this post we will explore the experiences of the cyclists who travelled through the area on TDA´s North American Epic. Coming from Canada and the United States, Mexico is the gateway to Latin America and is a country that has seduced more than one cyclist with its people, colours, food, weather and music.
Judith from South Africa, who was riding the tour with her husband Michael, told me that what she liked most about Mexico is that people are friendly and if you try to speak a little bit of Spanish like, "¡buenos días!" or "¿cuánto cuesta?" they will try their best to communicate with you. A little bit of English, a little bit of Spanish, or even people using their hands to make their point is what you'll find.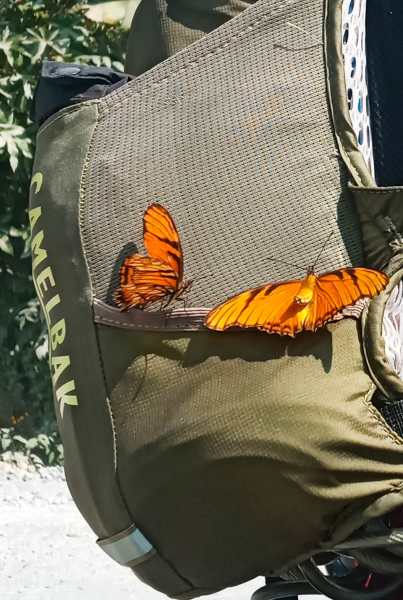 She added that, "What I also like is that this place is so colourful, theres something to catch your eye all the time. So when you are traveling you don't get bored. You don't just see kilometres and kilometres of road, you actually see people and villages and… even the dogs! The dogs are amazing. They are used to having movement around them so there's very few of them that will actually worry you as a cyclist", she says with a big smile. "The countryside keeps changing and that also makes it interesting because the vegetation is different, the scenery is different and you just cant get enough. Mexico is an ideal tourist attraction and on this tour some of the places we go to, tourists don't go cuz they are small, they are en route, but that's when you get to see the real people. I'm really really happy that we've come to cycle through Mexico."
Inge, a rider from the Netherlands, added that,"Mainland Mexico is very different. Baja didn't have many villages to cycle through. Here you have the feeling that you are part of the daily life or see what's happening in the daily life. I like that. The only thing is all the speed bumps in the villages, that's hard!" She's was excited to ride her bike into a region of Mexico where it is possible to see hundreds of Monarch butterflies from November to March. These butterflies, like us, travel from Canada all the way down to Mexico. Now it's easier to appreciate the effort of such an amazing journey and feat!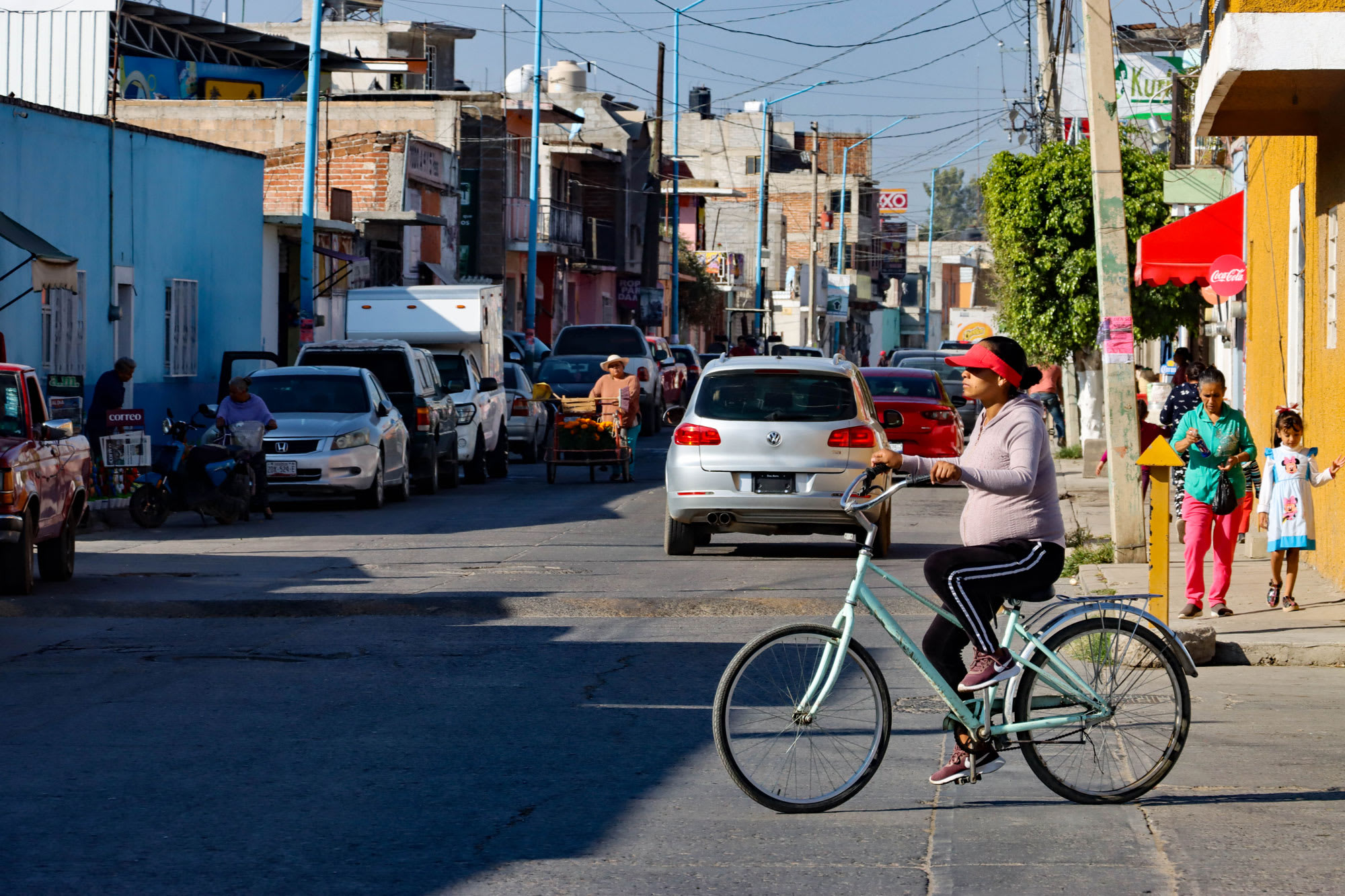 "People are out in the streets, they walk, they wait for the bus, they go to the school, they are there. They say goodbye to you, they say hello to you, they are curious, sometimes they get surprised to see somebody traveling by bike. There's also more people on bikes in this part of Mexico. It's funny how they try to put as many people on a bike or as many goods on a bike. In the USA and Canada we saw cyclists, but most of them were also touring or road racing, and here's more for transport". Inge was always seen smiling as she pedalled her bike. Her perseverance and determination were incredible, even if she is the last one and the day is difficult, she preferred to ride.
In Mexico and Latin America you will be amazed to see how many people use bikes to move around! Rick, another rider, told me that his perception of Mexico had changed. "I live in Canada, I heard of the cartels, I heard of the bad things. I was very nervous about coming to Mexico and my wife was too because of the propaganda on TV creating a stereotype and it's not like that at all. They are very nice people and we haven't had a problem."
"Mexico!I just loved the vibrancy of it. The colours, the kindness of the people, so much love in these people. And same in Guatemala. In Guatemala you see the volcanoes, the trees, the jungle, the rainforest, the same vibrancy" related Isla, a Swiss rider who enjoyed every single day from this journey ever since the North American Epic started in Tuktoyaktuk on the 7th of July.
In Guatemala there are a lot of coffee plantations and most of the local people work on them. In Latin America, riders connect with people through empathy and emotions, through smiles and hand signals. During her time in Guatemala, Inge passed a funeral and felt the sadness and suffering of the people as she bowed to show compassion, but she also smiled one time when a woman clapped and said bravo to her for riding a very steep hill.
"People always tell me I should be afraid or scared in Latin America, but everybody has been so nice", says Lorna, a young female rider from England who joined the team as Tour Leader Trainee for some days in Guatemala. She had been riding by herself from Mexico City and intends to go to Patagonia, Argentina. As women we need to be more brave and cautious while traveling on our own, but Lorna's personal experience in Latin America has been great so far.
RELATED
TOUR
North American Epic
Cycling from the Arctic Ocean to Panama City will take you through 9 countries and countless variations in landscape, culture, language, cuisine and...