Blog
REGISTER NOW
LOGIN
SIGN UP FOR OUR NEWSLETTER
Hello From The Bamboo Road
Jill Cohen was the Medic on the 2022 Bamboo Road. She shares this blog about local languages on the trip.
There's a significant language barrier for Westerners in Southeast Asia. The Vietnamese language uses Latin script, has 6 different tones and borrows words from French and Chinese. The Thai alphabet has 44 consonants, 32 vowels, 5 tones and gender-specific pronouns. In Cambodia, Khmer is the official language, but there are no tones or conjugations, and 19 indigenous languages are also spoken. And in Indonesia and Malaysia, there are two very similar-sounding languages: Bahasa Indonesia and Bahasa Melayu. However, sometimes they don't sound similar at all, as in the case of the word "man." In Bahasa Indonesia it's "tuan," and in Bahasa Melayu it's "bapak."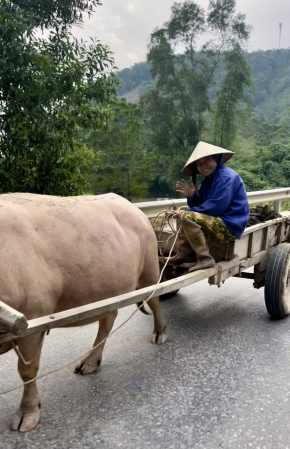 All of this creates the potential for visitors in Southeast Asia to feel lost and confused. Fortunately though, the locals are adept at using a highly expressive form of communication that covers just about anything they need to convey. It's a combination of pantomime plus one little word, and that little word is hello. A few examples:
1.) At the ferry, "hello!" = Get on this boat, not that one.
2.) At the market, "hello!" = Come back, you forgot your cucumbers.
3.) On the bike, "hello!" = Come take a photo with us.
4.) At the fruit stand, "hello!" = Your coconut shake is ready.
5.) At a temple, "hello!" = Watch out for the monkeys.
6.) At the entrance to a house, "hello" = Please remove your shoes.
7.) At a school, "hello!" = Just something the kids say, because it gives them the giggles when we say it back.
From Hanoi to Singapore and everywhere in between, "hello" was also of course a simple greeting—earnest, friendly, kind, welcoming, warm and sweet. It's been about three weeks since we finished the Bamboo Road, and although it's been wonderful to say hello to friends and family back home, I sure do miss the fun variety of hellos in Southeast Asia. I dream of returning sometime and discovering what else a simple hello can say.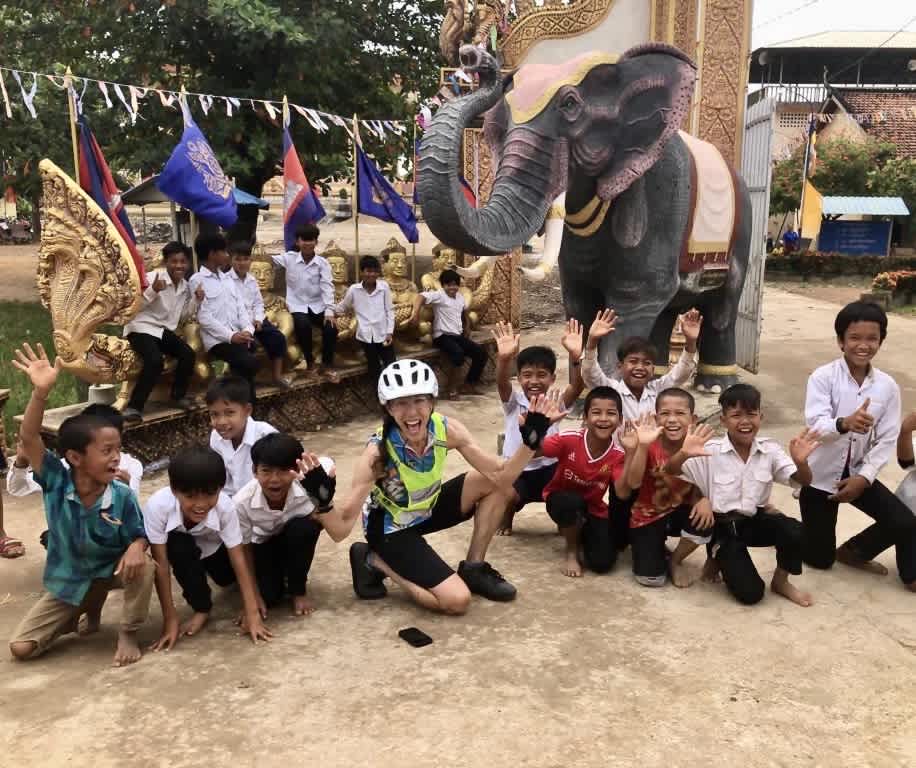 RELATED
TOUR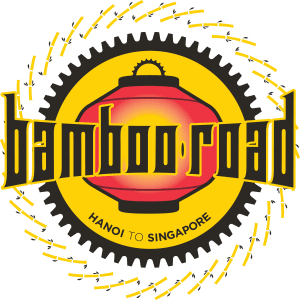 Bamboo Road
Many of us have criss-crossed the countries of South-East Asia on a 'shoestring' over the years, returning home with fond memories. Now we invite...