Blog
REGISTER NOW
LOGIN
SIGN UP FOR OUR NEWSLETTER
2024 Trans-Caucasus Expanded to Include Armenia
We are excited to share the expanded version of our popular Trans-Caucasus cycling tour. It will be the same route in Georgia and Turkiye, but we have added an additional week at the beginning of the tour in Armenia.
The 2024 Trans-Caucasus: Yerevan to Istanbul! This 38 day tour includes 9 rest days in fascinating places like Armenia's Lake Sevan, Tbilisi (Georgia's culinary and state capital), Lagodekhi (next to a national park) and the classic Ottoman centres of Erzurum, Şebinkarahisar, Amasya and Safranbolu.
>>Find the tour schedule, dates and prices here
Armenia
"Few nations have histories as ancient, complex and laced with tragedy as Armenia (ՀԱՅԱՍՏԱՆ). And even fewer have a culture that is as rich and resilient. This is a destination where you will be intrigued by history, awed by monuments, amazed by the landscape and charmed by down-to-earth locals. It's not an easy place to explore – roads are rough, transport is often hard to navigate and those who don't speak Armenian or Russian may find communication difficult – but travelling here is as rewarding as it is revelatory." – Lonely Planet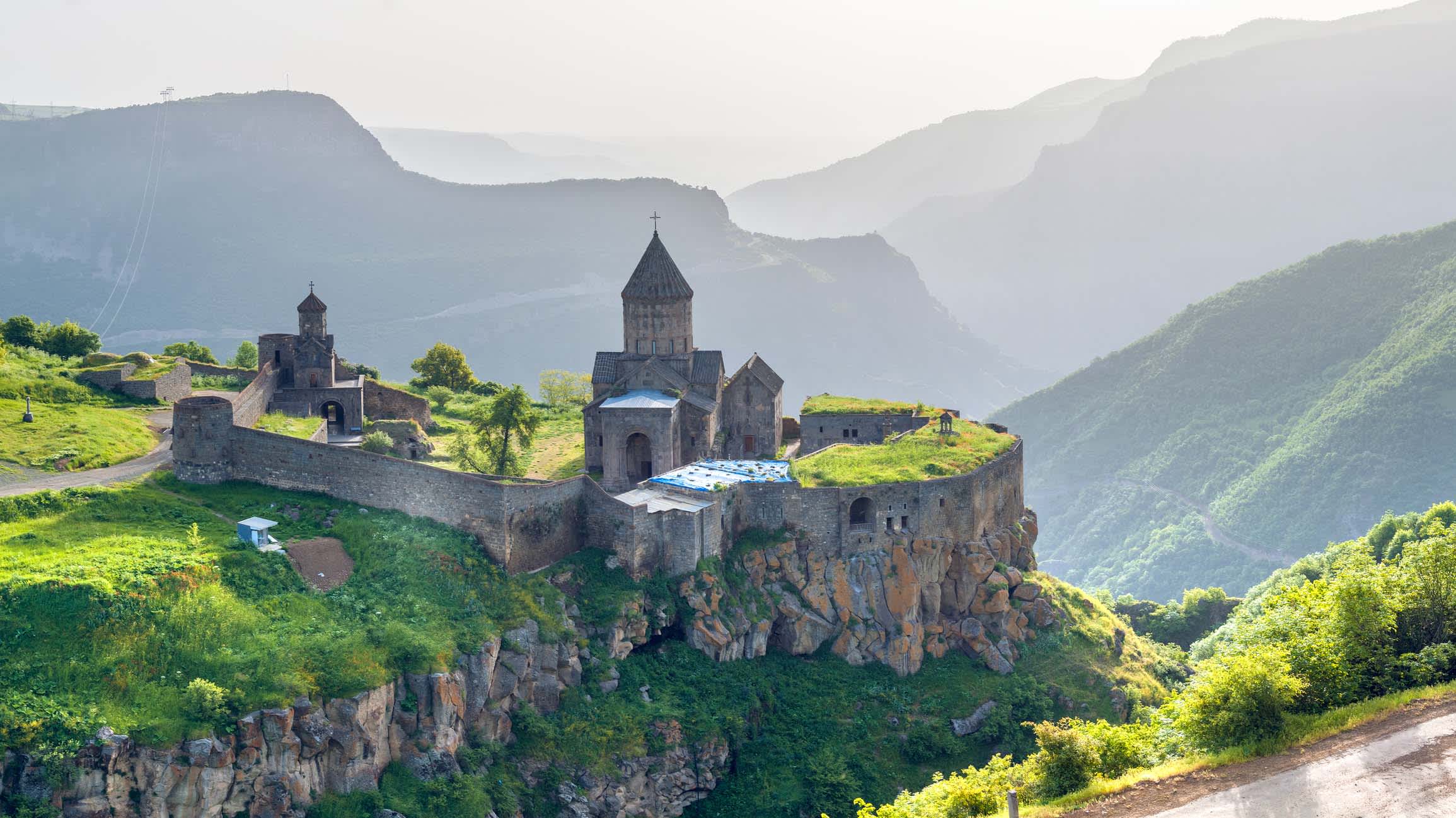 Georgia
"To this day TDA's time in Georgia has stood out amongst the many other travels our tours have taken us. For a geographically small country, it is extremely diverse in cultural history, languages, architecture and natural beauty. From the heights of the greater Caucasus to bountiful lakes and forests, and from the European fashioned architecture of the cities to the ruins of castles and ancient monasteries in the rural hills." – from our blog
Turkiye
"Many of the riders were quick to mention the momentous change they sensed rolling into Cildir, a tiny city [in Turkiye] right on the border. There was a warmth there, and a forthcoming attitude that was simply striking after encountering a much more reserved – though always friendly and helpful – attitude from the Georgians. It was the hustle and bustle in the little cafés by the side of the road that did the trick, men playing boardgames and shouting 'merabah' or 'Welcome to Turkey' and offering us our first çays (tea)." – from our blog
RELATED
TOUR
Trans-Caucasus
The Trans-Caucasus Cycling Adventure will take cyclists on a spectacular journey through the ancient lands of Armenia, Georgia and Türkiye. The...