Blog
REGISTER NOW
LOGIN
SIGN UP FOR OUR NEWSLETTER
Buddha, Brahma & The Beatles: Rest Days On The Trans-Himalaya
On TDA tours, a rest day can mean different things to different people, but rest is probably not one of them. We previously highlighted the rest days in Shimla and Manali on the Trans-Himalaya but, as famous as those locales might be (and deservedly so), there are 5 other unique locations on the Trans-Himalaya where riders get a day off. Each one of them has much to offer.
Rishikesh, Uttarakhand, India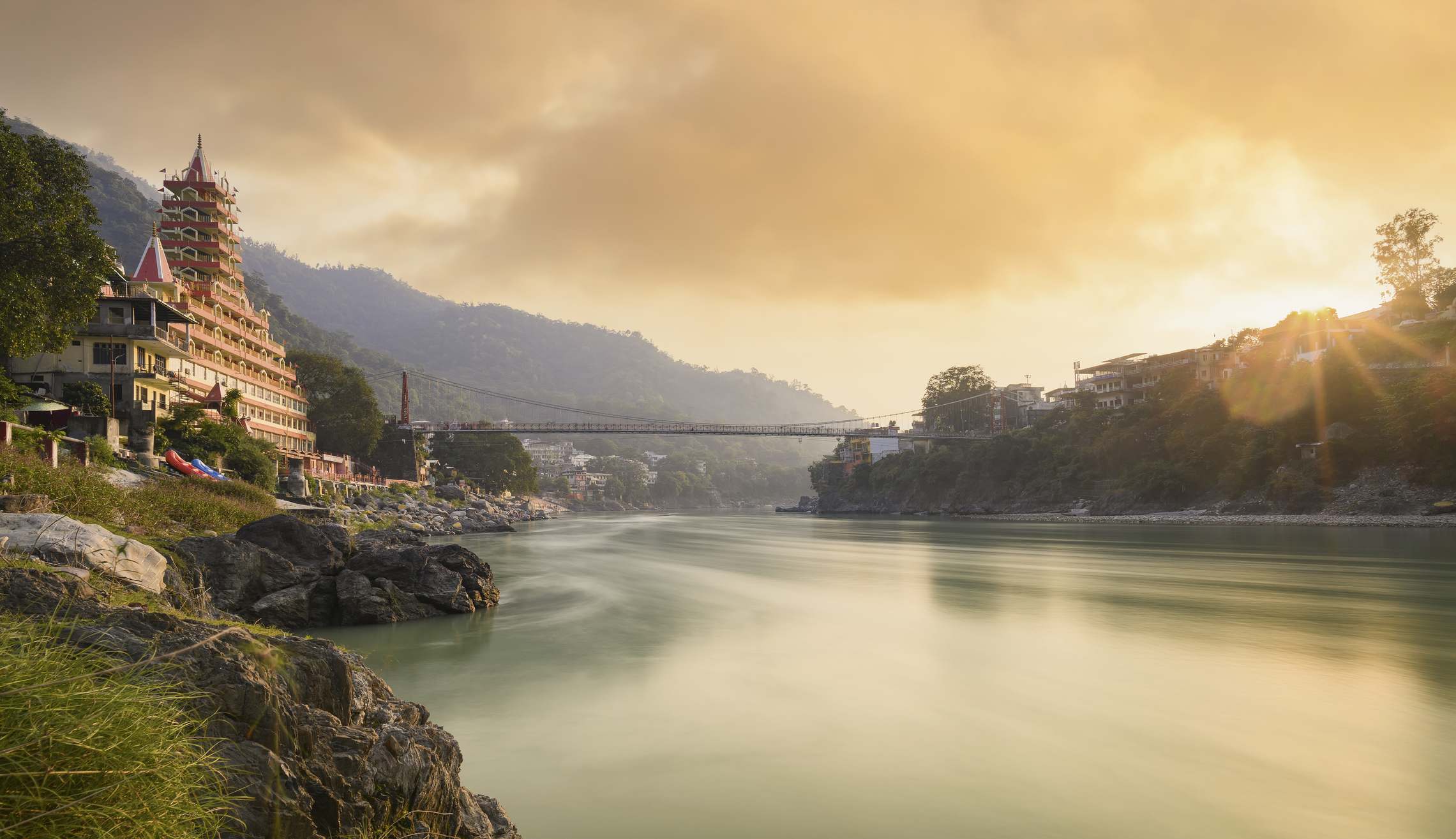 Perched on the banks of the sacred Ganges River, Rishikesh is considered the 'Yoga Capital of the World' and is well known for its stunning temples and ashrams. Hindu pilgrims gather from all over India to bathe in the river's holy waters and wash away their worldly sins especially in the evenings during the Ganga Aarti (river worship ceremony). Of course, the city is also famous for hosting the Beatles in 1968 when they visited Maharishi Mahesh Yogi and wrote many of the songs that appeared on their legendary 'White Album'. You can even visit the Beatles Ashram.
Riders should be aware that it is a vegetarian zone and no meat or booze is allowed. In fact, the sale of eggs was also recently banned within the city limits. They will have to protect their fruit and veggies from the enterprising monkey population – macaques and grey langurs. The former are more aggressive when it comes to stealing food. Finally, they should bone up on their Hebrew as Wikipedia notes that, "The town is one of the favourites of Israeli tourists, who often come here after completing their mandatory IDF service."
Naukuchiatal, Uttarakhand, India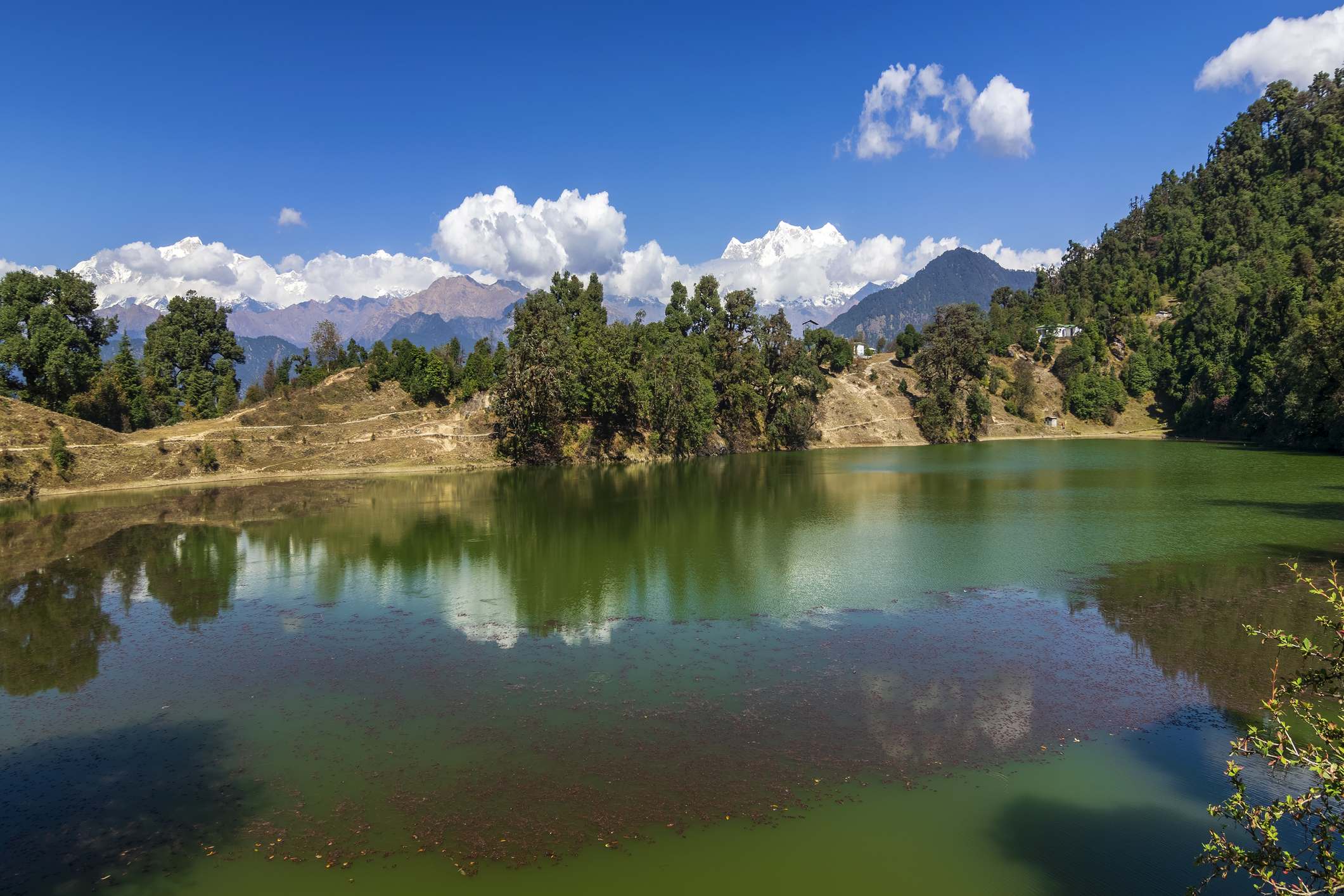 Naukuchiatal, which translates to 'Lake of 9 Corners', is a small hill station nestled amongst oak and pine forests at 1200 m above sea level. The fresh water lake is fed by an underground spring and legend has it that it was created by Lord Brahma. There is a small shrine in town to honour this. Local tradition states that anyone who completes a circle of the lake, visiting all 9 corners, will be blessed with good fortune for their upcoming journey although another interpretation relates that someone completing the circuit (a parikarma) will instantly attain Nirvana and disappear in a plume of smoke. Any riders attempting this on their rest day should be sure to let the Tour Leader know their plans, just in case!
A towering statue of Hanuman, the Monkey God, greets visitors on the road into town. Riders can enjoy a number of activities here – bird-watching, paragliding, fishing, hiking, rock climbing and kayaking but they should be sure to visit the Lotus Pond (Kamaltaal) where pink and white flowers bloom, surrounded by colourful hummingbirds and butterflies. They can sample a local favourite, Buraans squash, which is made from rhododendron flowers or they can try to get to the bottom of a local legend which claims that somewhere inside the lake there is a secret route directly to China. A bike path, perhaps?
Royal Bardiya National Park, Nepal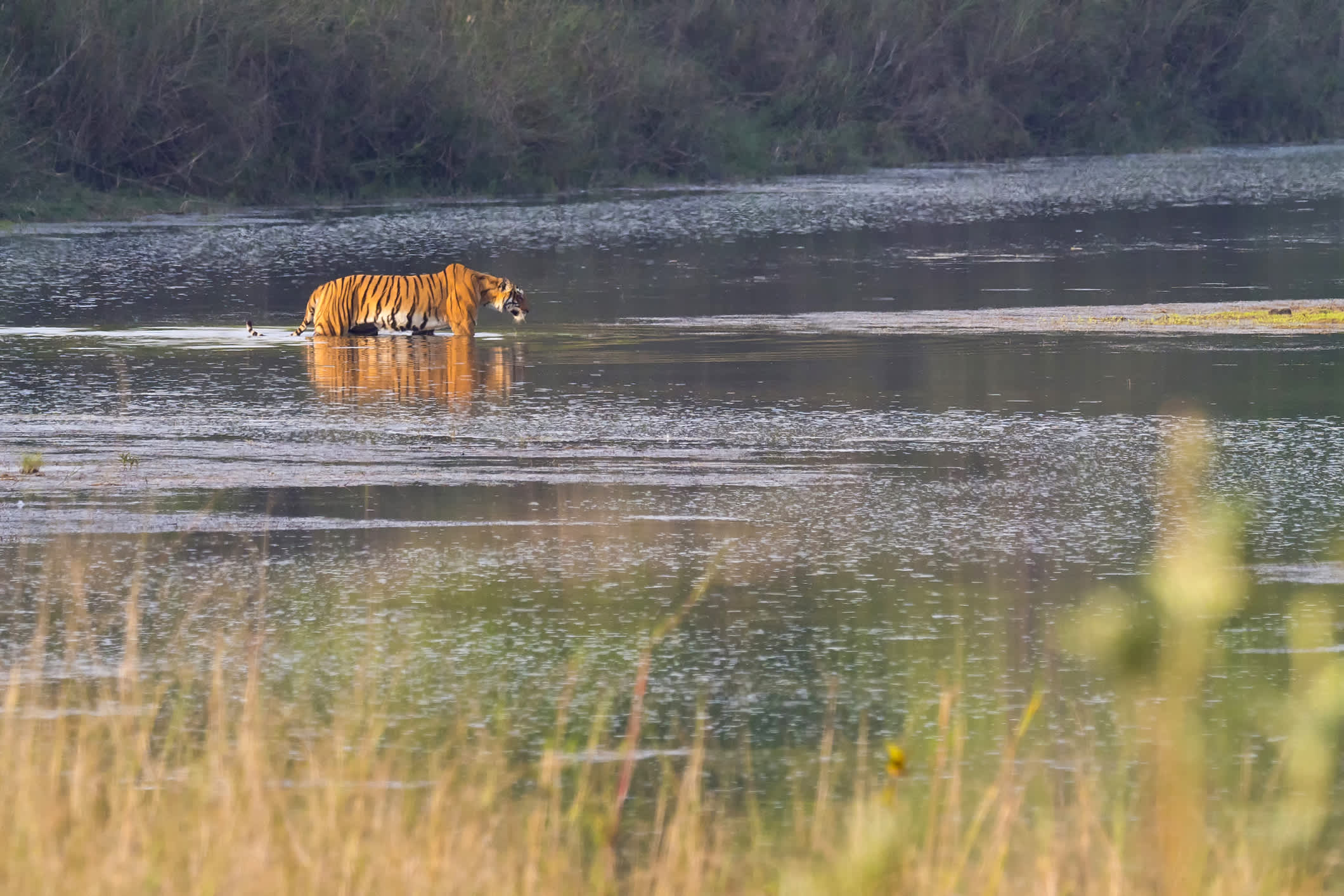 Located in a transition zone between the plains of northern India and the outer foothills of the Himalayas this amazing National Park started as an exclusive Royal hunting ground back in the 1960's before being turned into a nature reserve in 1976. The local population was relocated in 1982 to better protect the animals and in 1988 it was established as a National Park. It covers almost 1000 sq kms, a mix of forests (70%), savannah and grasslands and is home to 513 bird species, 61 species of mammals, 150 species of fish and reptiles and 839 plant varieties.
Wildlife includes many endangered animals including Gharialand marsh mugger crocodiles, Royal Bengal tigers, Greater one-horned rhinos, Gangetic dolphins, swamp deer and black bucks as well as the endangered Fishing Cat (which can, amazingly, swim long distances, even underwater), the state animal of West Bengal. It features the last remaining herd of wild elephants in Nepal and was home to the tallest recorded Asian Wild Elephant – Raja Gaj – who stood 3.43 m.  Activities include Elephant safaris, canoeing & rafting, hiking, and bird watching. At the park office riders will find a rhino – Shivaram – who was injured as a baby. He is blind in one eye and used to wander freely the park around until he killed a man. Best not to pet this one. (No kidding!)
Lumbini, Nepal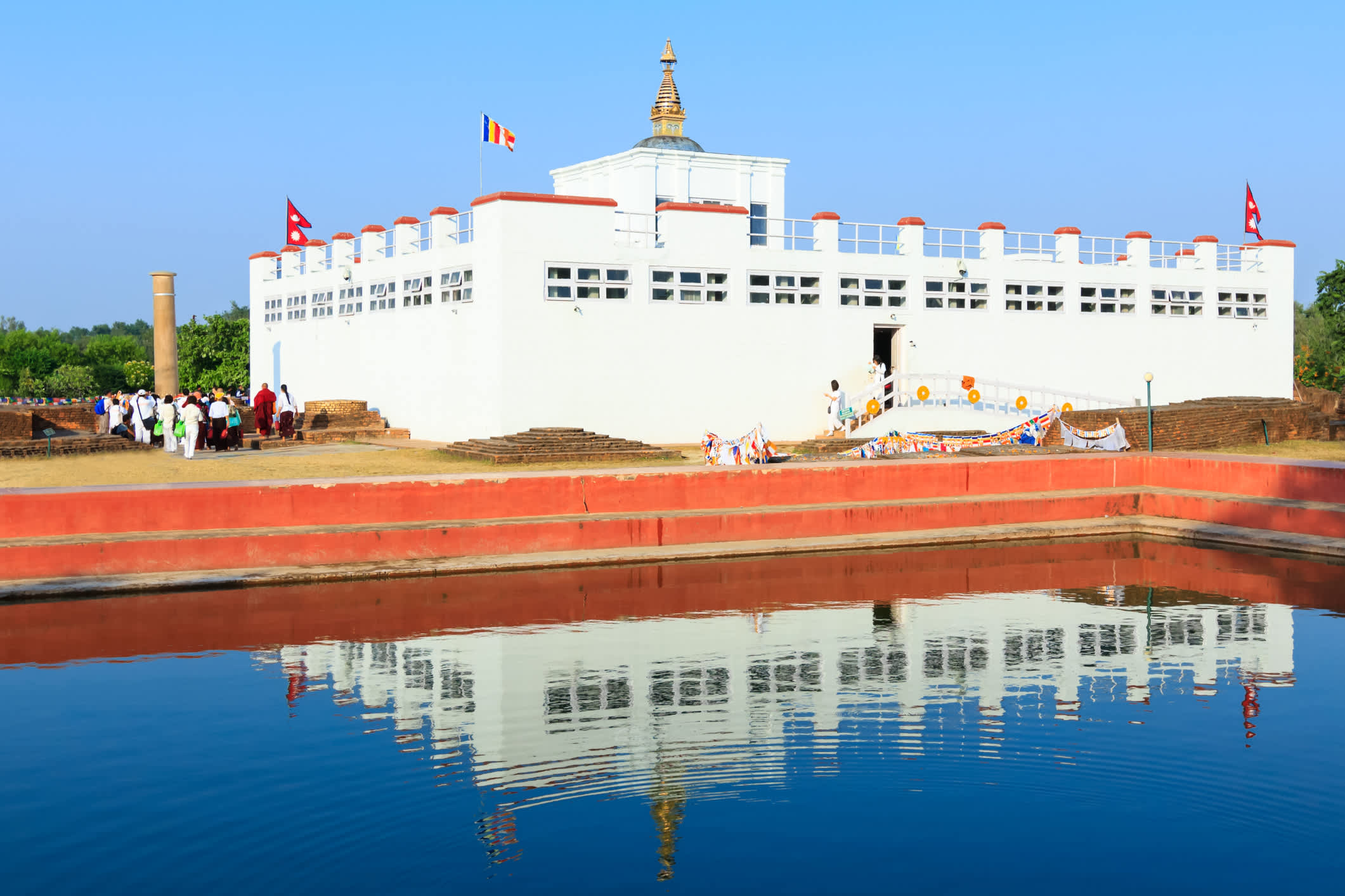 Lumbini, which in Sanskrit means 'the lovely', is one of the holiest places in the world and one of Buddhism's most sacred sites. It was here that in 623BC, that the Lord Buddha was born. His mother, Maya, stopped to rest amongst a shady grove of Sal trees and subsequently went into labour. Pilgrims from around the world come here to pray, to meditate and to reflect. The Indian Emperor Ashoka visited in 249BC and erected a sandstone memorial column to mark the occasion but by the 9th century AD, the site had been forgotten and was not rediscovered until 1896. It was made a UNESCO World Heritage Site in 1997 and is one of four cities that the Buddha said every Buddhist pilgrim should visit along with Bodh Gaya, Sarnath, and Kushinagar.
The historical area features the Maya Devi Temple, traditionally thought to be the birthplace of the Buddha, the Puskarini (Holy) Pond, where he had his first bath and a sacred Bodhi Tree, decorated with prayer flags. There are also over 30 monasteries and the World Peace Pagoda. Riders visiting the site should wear clothing that expresses respect for its sacred nature and should circumambulate the buildings in a clockwise direction. Nearby is Kapilbastu Tilaurakot, the Buddha's hometown where, as Prince Siddhartha, he spent his youth until the age of 29 when decided to seek inner peace. Visitors can explore the ruins of the family palace. Too much Buddha? Lumbini is also known for its bird life, especially the rare Sarus crane and the Indian spotted eagle.
Pokhara, Nepal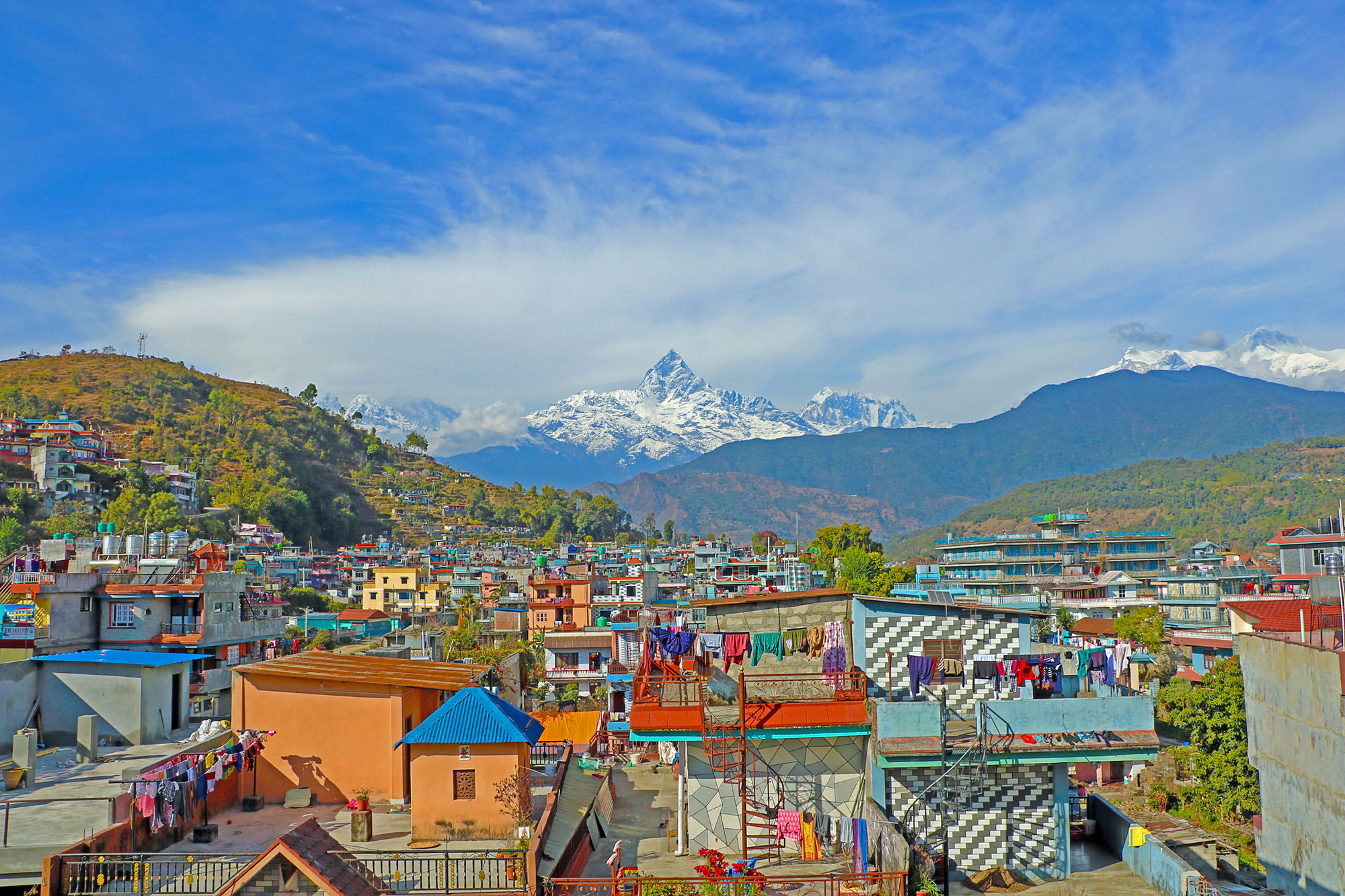 Nicknamed the 'Jewel of the Himalaya' for its absolutely spectacular setting, Pokhara is set on beautiful Phewa Lake and offers stunning views of the Himalayas. Nepal's second most populous city sits at an elevation of 800 m and is within 60 kms of the Annapurna Range and 3 of the world's highest 10 mountains. It was once a major stop on the ancient trading routes between India and China but the political upheaval in Tibet has shuttered those roads. Local horse caravans, however, still set off to the distant and remote Mustang region of the country. Many tourists use the city as a base for their trek on the legendary Annapurna Circuit and it is considered one of the best locations in the world for para-gliding.
The city, fittingly, features the International Mountain Museum and the Gurkha Museum, which honours those legendary soldiers, considered the most feared warriors of the British Empire. Riders can wander through Old Pokhara and its ancient bazaar and historical temples or row out to the beautiful Tal Barahi Temple located on an island in Phewa Lake. They can visit the infamous Devi's Falls, a torrent that creates an underground tunnel at its base, named for a Swiss woman who fell in in 1961 and was swept away to her death or explore the nearby Mahendra Gupha – limestone caves known as House of Bats. Other activities include, but are not limited to, mountain biking, ultra light flights, bird watching, bungee jumping, skydiving and white water rafting!
RELATED
TOUR
Trans-Himalaya
This ride will take cyclists from Kashmir to Kathmandu. Along the way they will pedal over passes as high as 5,000m, spin past remote forts and Gompas...