Blog
REGISTER NOW
LOGIN
SIGN UP FOR OUR NEWSLETTER
Ruta Maya: Q&A with the Lead Route Developer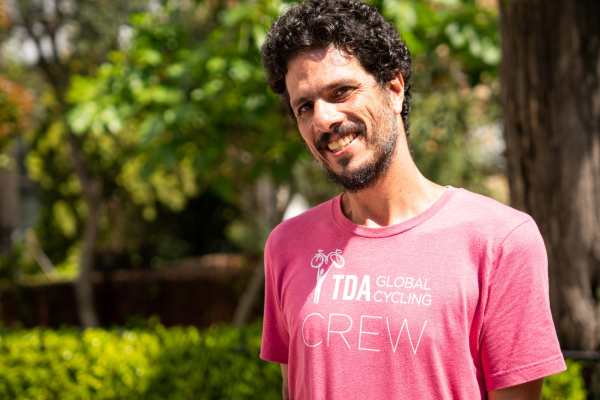 Cristiano Werneck, our head of Latin American operations, recently returned from scouting the entire route of our resurrected 2023 Ruta Maya tour. He and a colleague, Jairo, drove through Costa Rica, Nicaragua, Honduras, Guatemala, Belize and Mexico over the course of 4 weeks in April and May.
This is a tour we re-launched earlier this year after a decade of it being 'on the shelf'. We knew that after such a long time the entire route would need to be reviewed and updated as roads and facilities along route would have inevitably changed – some for the better and some for the worse. Roads get paved, others fall into disrepair or have increased traffic volume. Some hotels are newly built while others have closed.
After reading Cris' recent blog, I was curious to learn more about the details along the route he drove and what he thought about this tour set to start in November.
How do you scout? What is the general process? What are the key factors you consider when choosing a route (The safest roads? The flattest roads? The most interesting routes and towns?)?
"This was a bit different than a regular scout, since we had already scouted it twice in the past and have run the tour 3 times previously. Basically, we start with a route draft on a map and some hotel reservations and we take it from there. The first thing we follow is the proposed route but we also tend to check other route options that may have been appealing in the research process. Sometimes it takes a few hundred kilometres on a certain route to realize it doesn't work or a local suggests a different route. At the end of the scout it is not uncommon to have driven 3 or 4 times the length of the actual route."
"The ideal route is usually a balance between safety and scenery but also points of interest, road conditions and accommodation options. When the navigation on tour was primarily the white board and flagging tape, the ease of navigation was also an important factor. This is still taken into account but it is way less vital now that everyone has the GPS tracks with them during the ride."
From the route we originally did in 2012, what has changed (for better or worse)?
"I think the main change is the hotels but we have also made some small route adjustments. We did change a few towns and some entire stages but most of them were a few kilometres here and there – like updated routes into or out of bigger towns and so on. The new way we found to avoid Guatemala City is a good example of time we put in scouting. We spent a full day driving different routes to figure out a secure stretch of 30 or 40 km around the city."
"Better or worse is really going to be a matter of individual perspective. It is certainly a much more comfortable tour than before. Hotels are better quality and so are some of the roads. But at the end of the day, sometimes I felt a bit nostalgic about some of the previous experiences we will be missing out on. Take for example the drunk owner of a rundown hotel in a small town in Honduras who, in year's past, we would usually have to wake up on our arrival just to realize nothing was ready for the riders. Sometimes those experiences are the memories we carry with us forever, not the easy and comfortable days."
Can you describe what the riding will be like on the new portion that extends the tour into Mexico? 
"The new stretch is only a handful of stages, but it is epic. The Mayan culture is really strong, the scenery and the food is superb and the riding… well, let's start by saying that it is by far the flattest stretch of the tour. In terms of road surface, you get remote rides through reserves that require a permit for riding through and you get a full day on a main road. You get perfect tarmac and you get potholes and even rough gravel roads."
What do you like about this tour compared to your other TDA route scouting experiences?
"Well, it is not everyday that you get to ride through 6 countries in just over 5 weeks. It is also a route that goes off the main tourist track through Central America while also not missing so many of its highlights. Those are just some of the facts that make this route one that not many people would do on their own."
Any security concerns in Mexico and Central America? 
"Over the last few years Central America has been changing a lot. I felt that it has been developing well although some parts of the route did feel to be struggling more than ever economically but for the most part it did feel like development was moving forward. Digital nomads are everywhere, Bitcoins are being accepted in a lot of places and you see a lot more international tourism. People feel friendlier and happier in general. Because Belize is not part of the North American Epic tour, I hadn't been there for much longer than the other countries and maybe because of that, it was probably the country where I felt that the most. Quintana Roo in Mexico is one of the safest parts of Mexico for international tourists. Development is happening pretty fast now and if you haven't been to Tulum in a few years, you wouldn't recognize it now."
"So, things can happen anywhere, but as Henry likes to put it, the main risk in any of these tours is always sharing the roads with motorized traffic."
Can I bring an e-bike on the tour?
"Yes, it would be possible to bring an e-bike on this tour as long as they meet our requirements but there are a few things to consider. Our tour support is designed for the speed of non e-bike riders. So, if you want to bring an e-bike to be able to keep up with friends or family who are on regular bikes, that works well. If you are already fit enough to do the tour on a regular bike, and want to go even faster on an e-bike, you may end up being frustrated with the framework of our support system as it is not designed to support you if you are much faster than the rest of the group. You also need to make sure your batteries can withstand the climbing and the distances and that you have enough power for the full day rides. You cannot fly with your batteries, so most likely you would need to buy them in Costa Rica. Although there is a very good bike shop one block from our departure hotel in Costa Rica, you would need to contact them far ahead of time for them to get these batteries in time."
Spaces are still available on the 2023 Ruta Maya tour which starts November 5 in San Jose, Costa Rica.
RELATED
TOUR
Ruta Maya
This incredible cycling adventure will take riders across Central America, from Costa Rica through Nicaragua, Honduras, Guatemala, Belize and on into...