Blog
REGISTER NOW
LOGIN
SIGN UP FOR OUR NEWSLETTER
Cooking on Bicycle Expeditions
At this point in history, we are lucky to be able to watch numerous great documentary-style cooking and food shows. People who have never worked in restaurants or never travelled the world, sampling different cuisines, can learn a lot just by sitting on their couch with their laptop.
There is one type of cooking show that doesn't exist yet and that is the life of the bicycle expedition chef. To give you a bit more of an idea of what the chef's role entails, we'll start with a definition.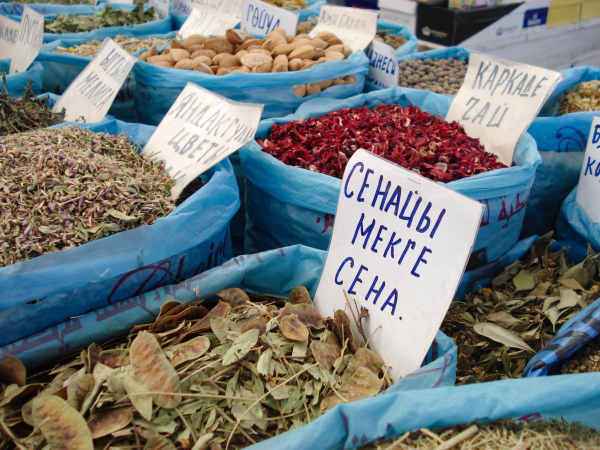 What do we mean by expedition? There are few key ingredients…
An expedition is a nomadic experience. It is a journey with a goal in mind.
An expedition involves challenges, many of them unknown.
An expedition involves limited resources and maximizing the usefulness of what you can carry with you, and what is available on route.
A bicycle expedition could be 2 or 3 cyclists setting out to cycle across a city, a country or the globe, carrying their supplies on their bicycles and eating locally as well as cooking for themselves.
However, when we talk about cooking on bicycle expeditions, we are referring to the type of trips organized by TDA Global Cycling, where we have anywhere from 30 – 60 cyclists travelling across a continent with vehicle support and a chef who cooks for them each day.
A bicycle expedition chef has many responsibilities. The primary ones are as follows…
Checking, cleaning, preparing all tour kitchen equipment
Stocking the expedition vehicles with dry food supplies before the tour begins
Making sure food storage areas and any refrigeration devices on the vehicles are clean and working properly
Reviewing all dietary requirements of the cyclists on the expedition and planning alternative menus as necessary/possible.
Managing the food supplies on tour, including shopping along the route for dry goods, fresh fruits, vegetables, bread, meat and dairy.
Coordinating any cooking assistants on the trip.
Cooking all meals for the expedition group, focusing on nutrition, quantity, variety, quality and most importantly taste!

While that all sounds pretty straightforward, the real trick is being able to adjust menus to what is available locally. Crossing a continent by bicycle can mean passing through as many as 15 countries, each with its own regional cuisines and produce. As well, there may be areas of scarcity, such as deserts, mountain ranges, or areas with limited resources where the transport of food products barely exists, or locations where food types that western palates may be used to are not available.
Of course, that challenge is what makes being a bicycle expedition chef one of the best cooking jobs in the world. It allows one to escape the western idea of food shopping in massive, fluorescent-lit grocery stores in order to delve into the nooks and crannies of street markets and communicating one way or another in multiple languages, and experiment with new ingredients and local staples.
Another reality for the bicycle expedition chef is cooking in all sorts of terrain, weather, locations and temperatures. Some of the more bizarre places to set up a camp kitchen are hotel parking lots in China, the Sahara desert, mountain plateaus in Kyrgyzstan and farm camps in France. Rain, snow, sand storms, windstorms, hail – no matter what, the chef needs to get the meals prepared. If the weather is miserable, or the day was stressful, then the chef's job is that much more vital, as there is nothing like a comforting, filling meal to put a tired cyclist at ease and save the day.
In short, cooking on bicycle expeditions is a chef's role like no other. It may not be for the faint of heart, but it is an amazing way to experience the cuisines of the world, and to partake and create from them as well.
Think you have what it takes to be a Bicycle Expedition Chef? Contact us and see where it takes you.