Blog
REGISTER NOW
LOGIN
SIGN UP FOR OUR NEWSLETTER
A Bike Does Make a Difference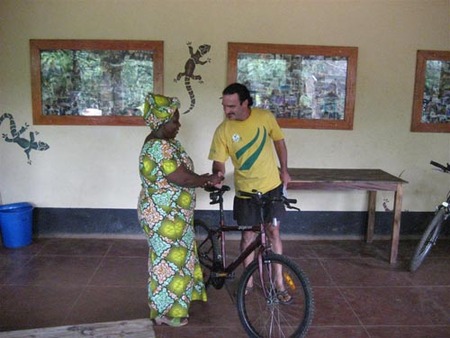 So you might think – well, donating a bike to a health care worker in Africa is nice but it is only one bike, right? How much difference can that make?
Most rural health care workers in Africa might see 70 patients a month. Studies have shown that a bike increases the number that worker might see by a factor of 3, 10 or even 15. Even taking the most conservative estimate, that means that the bike you donated will help the health care worker see an additional 140 patients a month or 1,680 a year!
Wow – what a difference one bike can make!