Blog
REGISTER NOW
LOGIN
SIGN UP FOR OUR NEWSLETTER
Ode to Tanzanian Offroad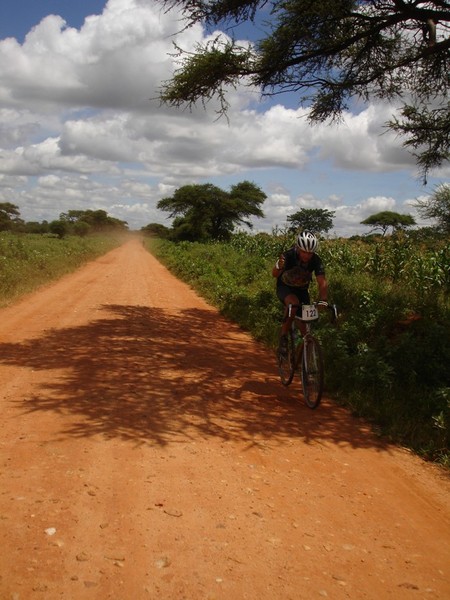 Riding along a rocky, remote dirt "road" in Tanzania this afternoon I suddenly grasped the relevance of the old adage to "keep one's friends close and one's enemies closer." From the windswept sand of Egypt to the lush savannah of Tanzania riders on the Tour d'Afrique have encountered and battled various "enemies" along the way. For Dutch Marcel, the enemy has been his thirty plus flat tires; for Canadian Jenn, the enemy has been a potent and recurring stomach bug; for American Adam, the enemy has been finding a decent haircut in Africa. For me, my most formidable African nemesis has been…THE DIRT.
Like a few other riders on the Tour I came to Africa with a road and triathlon background and have very little experience riding the rough stuff. I knew I would struggle on the Tour's gnarly and legendary offroad sections, but I hoped the dirt and I could at least be friends. Our friendship got off to a rocky (so to speak) start on our first offroad day of the Tour in Southern Sudan. As I stared at cracked lava rocks, rutted corrugation and deep sand, and the dirt stared back at my skinny tires and lack of front suspension, I realized that opposites do not attract.
Through Southern Sudan and sections of Northern Kenya I cursed my nemesis…the dirt. The dirt threw me off my bike, drained my mental concentration and resulted in my longest and most tiring days. I realized I would rather ride Ethiopia's hills or Botswana's big mileage on repeat than ride ten kilometers on dirt but nevertheless faced six straight days of dirt this week, enroute to Iringa, Tanzania. My second day on the Tanzanian dirt took me over 11 hours to finish 99 kilometers and I rolled into camp exhausted, as the setting sun extinguished both the long day, and seemingly the endurance of my spirit.
Today, on a dirt path somewhere between Arusha and Dodoma, Tanzania, a small African miracle happened. As my cyclocross bike and I jumped and swerved over potholes, thick gravel and rocky sand…I realized I was…smiling. Was I actually having fun engaging with my enemy, the dirt? As we rode up, down and through some of the most beautifully remote and anonymous Tanzanian mountain passes, I realized that only dirt roads enable once in a lifetime encounters with curious local Maasai and breathtaking off the beaten track scenery. This past week has truly shown us the heart of Africa.
As we have ridden through Northern Kenya and Tanzania we have seen paving machines preparing to annihilate the remnants of dirt roads probably before next year's tour. Normally a mortal blow to my enemy would indicate a victory but the extinction of dirt road in Africa makes me sad. The Tour d'Afrique challenges riders in profound ways and I have felt both the greatest exhaustion and greatest sense of satisfaction crawling into my tent at night after a "dirt day." Pushing ourselves to the next level, overcoming difficulty and realizing that we are stronger than we think we are, are what this epic expedition is all about.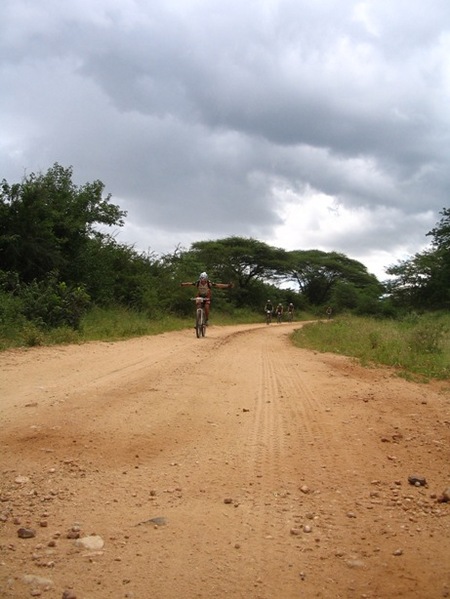 I must endure, hate and love three more days of dirt until our next rest day in Iringa. I will be smiling the whole way, and associating my former nemesis the dirt with the Swahili word "rafiki," which means friend.
by Erin Sprague, USA
photos of Tanzanian roads by Randy Pielsticker, 2008