Blog
REGISTER NOW
LOGIN
SIGN UP FOR OUR NEWSLETTER
Things to do in the Motor City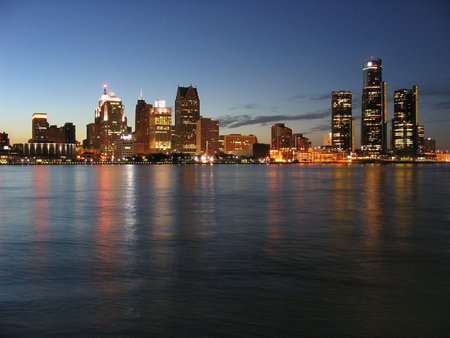 Read any news stories about Detroit these days and your bound to come away with the impression that the city is dying, if not already dead.

Once a great example of American ingenuity and prosperity the city has been on the
decline
since the gas crisis of the 1970's and the recent recession and trouble in the auto industry has been a huge blow.

It's hard to find a grocery store open the the downtown area let alone find a job.
Despite the gloomy reports, Detroit is one of the cities on the
North
American
Epic
bike tour that I am most excited to visit.

I think the reports of her death are grossly exaggerated and if you hunt around and look in the right places you will start to see stories of the urban renewal that is beginning in the Motor City.

Just ask Johnny Knoxville, who made this
great
video
.

Be sure to watch from 5:30 to about the 8 minute mark in that video…

200 White kids on Bicycles?

That could be us!

It's quite a story.
I think its an exciting time to visit Detroit, I can hardly wait. But what is there to do in the city?

Here are a few suggestions:
We arrive in Detroit on July 22nd and have a rest day there on the 23rd.

The annual
Ann
Arbor
Art
Show
will be held on that same weekend.

I wish I could take credit for being an master planner and scheduling the tour to be in Detroit on this date but truth be told we are just very lucky to be able to see this award winning art fair while we are there.

Ann Arbor is about 30 km from Detroit so you will need to hop on a bus to get there but my guess is it would be well worth it.

The tour will actually pass very close to Ann Arbor on the way into Detroit.
Don't forget that Detroit is located in between Lake Erie and Lake St. Claire.

So if you are so inclined you can always go
fishing
.
21 things to do for under $20
Here is a great list of
things
to
do
for under $20.

I've listed a few of the highlights here:
1) Go Bowling – Detroit is still considered the bowling capitol of the world.
So there are a few ideas for you. Look for more detailed updates from the road as I scout the entire route of the tour a little later this year.
As always you can email us with any questions or join the discussion forum over on our
Facebook
Page
.
To find out more about the North American Epic Bike Tour, or any of the other 9 tours we are running in 2011, vist our website:
www
.
tourdafrique
.
com