Blog
REGISTER NOW
LOGIN
SIGN UP FOR OUR NEWSLETTER
Corn and other things.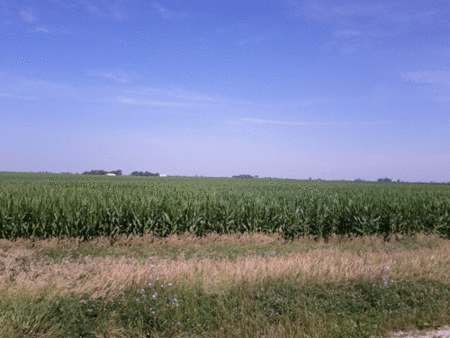 Illinois has a lot of corn. It also has a lot of soybeans. Surprisingly it also has real maple syrup. There used to be a lot of maple trees here but the people cut them down so they could grow more corn and soybeans. We are getting tired of riding through corn and soybean fields. But the people in Illinois are real nice, including our staff member Nick who is from Peoria, IL. Corn dogs were invented in Illinois. It is still hot here but not as hot as Missouri.

Riding on route 66 is not as interesting as it sounds but sometimes we see cool things like a giant statue of Paul Bunyan holding a hot dog or a bicycle lawn mower. In two days we will be in Chicago and in 8 days we will be in Canada.
We already have maple syrup and I'm not sure what else is good about Canada but I guess we will be finding out soon.