Blog
REGISTER NOW
LOGIN
SIGN UP FOR OUR NEWSLETTER
Trips for Kids – Chicago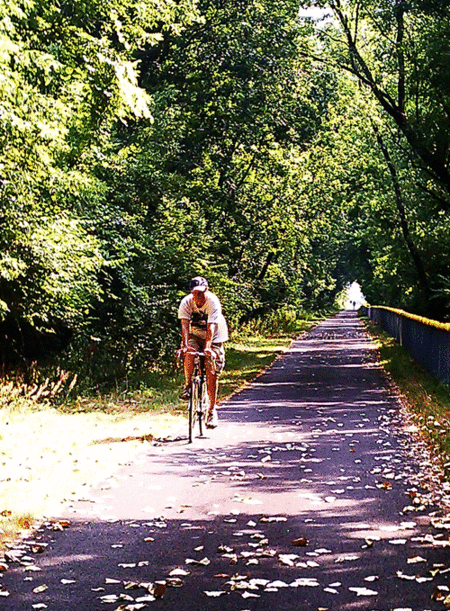 As a heat wave continues to broil the Midwest, our intrepid NAE riders have pushed on to Chicago. But what a cool welcome we've received! 50 smooth and shady kilometers of history along the Illinois & Missouri Canal and an escort into the city with the good people from Trips for Kids made for an easy day in the hard summer humidity.
The canal, once a Native American portage route between the Great Lakes and Mississippi River, was developed to support Westward expansion in the mid 1880's. Acting as a lifeline for industry between the East and the developing Midwest, the canal was key in transforming Chicago from a small settlement into a booming metropolis. Today known as the I&M Bike Trail the canal follows the original canal seamlessly weaves between the ruins of America's original iron boom and serine wooded landscapes.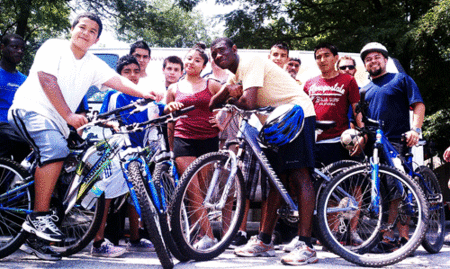 The students from Trips for Kids are awesome! Meeting up with us for a 10 k jaunt into Chicago, this group of 13 to 18 year olds rode like champs. The TFK program is designed to introduce young men and women to cycling and support confidence building and environmental awareness though practical skills, and by simply having a good time.
With huge smiles the entire way, these students laughed off the heat by enjoying time together on bikes. As we wrapped our ride together at the TdA lunch stop several of the students were surprised the ride was so easy.
"We're not done right," asked one of the students. "I can't believe that's it, we gotta keep going!" A randonneur is born! Keep in touch with us, we'll show you the world.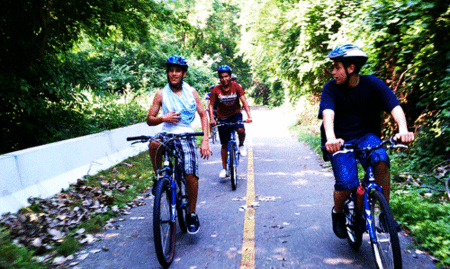 We're posting up in Chicago for a day and making plans to soak up the White City. Some of us are headed to the famous Museum of Science and Industry, others are off to take in the uber posh eateries of Chicago's North Side, and the Cubbies are playing this afternoon at Fenway. Yep, it's epic. Cheers!