Blog
REGISTER NOW
LOGIN
SIGN UP FOR OUR NEWSLETTER
Meltdown Madness lives up to its name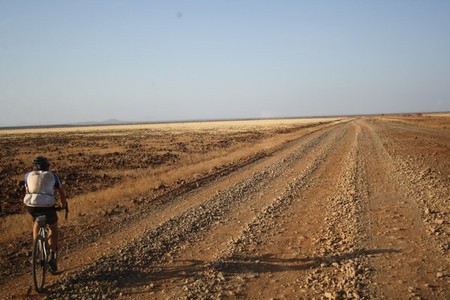 From the majestic charm of Ethiopia to the rugged beauty of Kenya, Africa keeps revealing itself to us little by little and surprising us on a daily basis.
Spending three weeks in Ethiopia should count as a privilege on anyone's dial and we were most certainly privileged to not only spend this amount of time there but to do it on the seats of our bicycles. Getting to travel through the villages and interacting with the locals was an experience in itself despite (or maybe because of) the children pelting us with stones for most of the time. Where some riders were all too relieved to say good bye to this country there were some who were sad to leave and are already planning their next visit.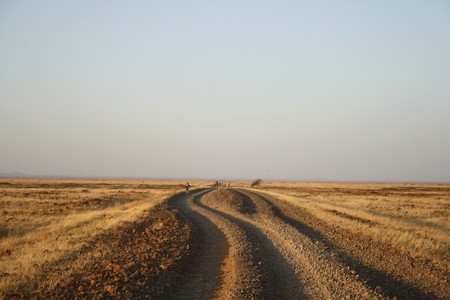 Crossing the border into Kenya went as smooth as any border crossing can go. It really wasn't much more than a stamp on this side, cross the bridge and a stamp on that side. Smooth as this was, riders knew they had a hard stretch ahead of them to get from the northern border of the country to the more developed central parts. The first three days have been brutal on riders' bodies, minds and their bikes and the reason why this section is called Meltdown Madness quickly dawned on them. Riding through lava rock fields there was no respite for aching muscles or weary brains. The terrain is as rough as anything and staying on your bike was a challenge on its own, not to mention having to propel it forward. Knees and elbows were grazed, hands bruised, bikes scratched, tubes thrown out and the motivation to keep going became harder and harder to find.
However, the country has also treated riders with numerous wildlife spottings, beautiful birds and their first real afternoon downpour, which – despite many tents being soaked – was welcomed with open arms as it cooled down the earth and even provided a few tarp showers after a long day in the saddle.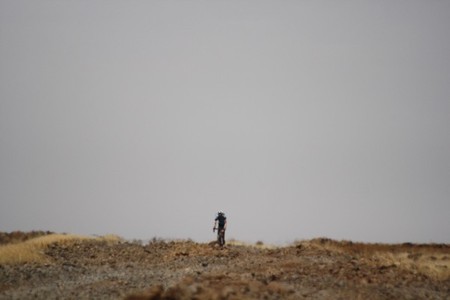 For many it feels like they are now finally in Africa with the sound of hyenas and crickets filling the night skies and safari country coming ever closer. The Kenyan people have welcomed the circus that is TDA with open arms and the sound of friendly "Hellos" and "How are you's?" follow you wherever you go when in a town.
The continent has proven bigger, dirtier and more challenging than most thought it would be and also more welcoming and more rewarding. Meltdown Madness might be half done but the riders have been on this tour long enough to know it is not all downhill from here. More challenges await and more hard times are just around the corner, but the ultimate reward is just a little further south from there with a bag full of bragging rights and memories to carry with them the rest of their lives.
— Catharina Robbertze