Blog
REGISTER NOW
LOGIN
SIGN UP FOR OUR NEWSLETTER
Happy in Honduras
Our scouting team in Central America has arrived in Belize, and are spending a few days compiling their notes and photos before returning to Toronto. They have already sent us some updates from Costa Rica, Nicaragua, and now Mike Coo sends us this post from a few days back when they were in Honduras.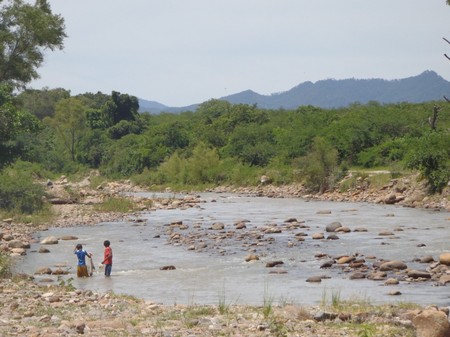 Like my first bike ride into the Sudan I really didn't know what to expect from a drive through the mysterious, and in my perception, kinda scary country of Honduras.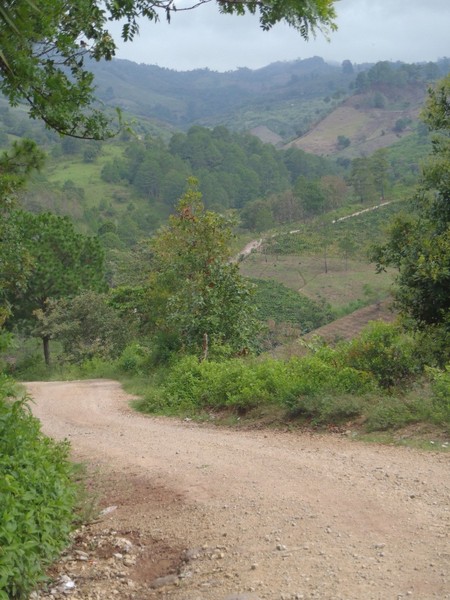 Well, first let me report that there are a lot of hills (like those pictured above). No. I mean really a lot of hills. Very little of the country is even remotely flat. Fortunately cycling these hills will take you to some pretty neat places. Like the cool cobblestoned town of Yuscaran (pictured below) perched high up on the side of an isolated, steep slope with great views, and a vibrant town square…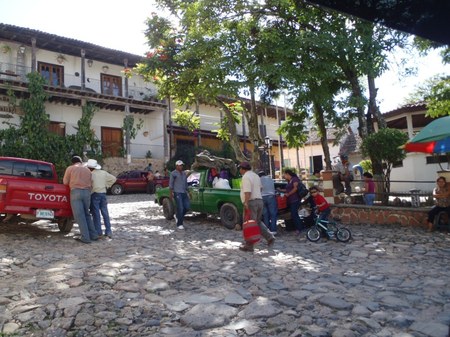 …or Valle de Angeles; a tranquil and beautiful old Spanish mining town situated a mere 22 km from the hectic capital city of Tegucigalpa.
In the hills you also get the unexpected smell of pine trees. Followed frequently by the noxious smell of pesticides (make sure your next box of strawberries does not come from Honduras).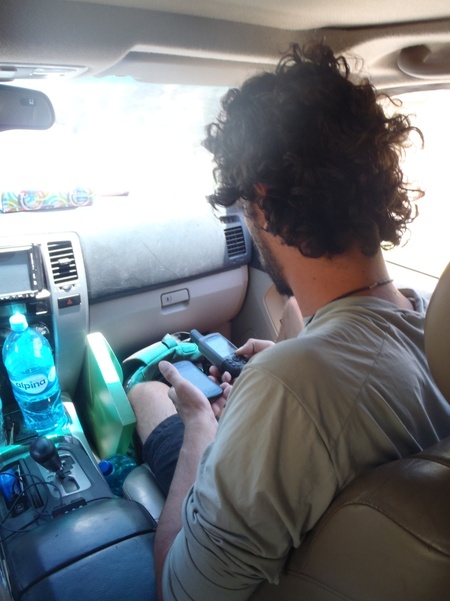 We got lost one day in those hills, in a spider's web of dirt roads. Our car broke down. Ended up somehow in the same small town 5 times during our quest to escape. The last time we stopped in to eat at the only 'restaurant' in town – someone's garage. While we ate a sweat-stained man with a large gun stuffed down the back of his pants walked in, took a coke out of the warm fridge and walked out without paying. The sheriff I think. There was no booze allowed in the town. Good thing…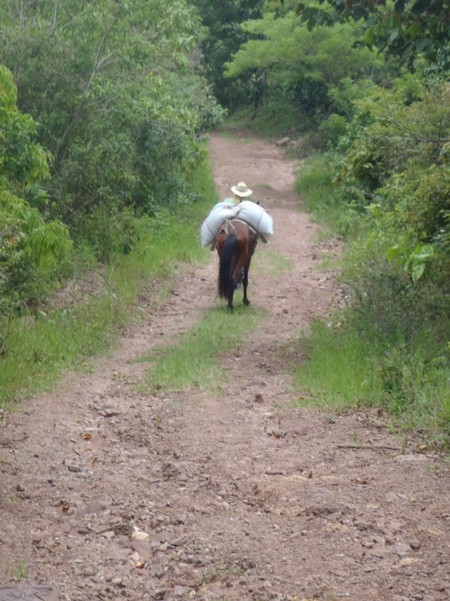 Then there was the bus with South Carolina plates. The divided highway we ran across in the middle of nowhere. And the odd 'Village of the Big Trucks', a tiny collection of houses, a couple of kilometres off the main road (yes, we were lost again) surrounded by an endless number of stripped down transport trucks. Hmmm…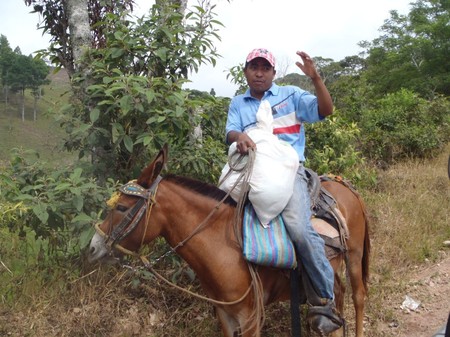 So, as usual, as with my bike ride through Sudan, my perception proved incorrect. The people of Honduras proved to be open, friendly and accommodating.
Honduras. No place like it. I'll be back.