Blog
REGISTER NOW
LOGIN
SIGN UP FOR OUR NEWSLETTER
The End of the Road
After four months and 12000kms of blood, sweat, tears and a few other bodily fluids we have made it to Istanbul.
Everyone is accounted for. Everyone is happy. Everyone is proud. And rightfully so. It takes a special kind of person to cycle across a continent and each and every one of the riders who arrived in Istanbul yesterday proved themselves to be exactly that… Special. From the experienced racer who came into camp first every day to the retirees who slugged it out on the hills, showing the younger riders what the word determination really means.
It has been one helluva journey. From flash sandstorms in the Taklimakan desert, to war in Tajikistan. Snow in the Pamirs and unbearable heat in Turkmenistan. Extreme hospitality in Iran and hills like you cannot imagine in Turkey. Each and every one of these experiences was unique to this tour and gave us all a better understanding of the continent and its people.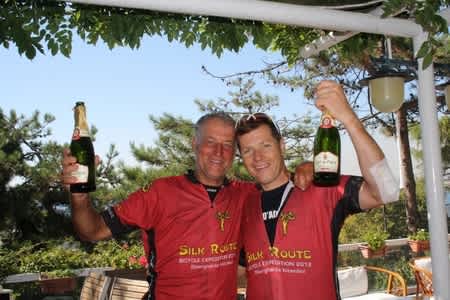 It is impossible to describe to anyone back home what we truly experienced, how special a trip this really was. It was tough, there's no doubt about that, but already we look back and see the tough times as the most memorable ones. There have been so many unforgettable experiences and sights, so many friends made and so many lessons learnt.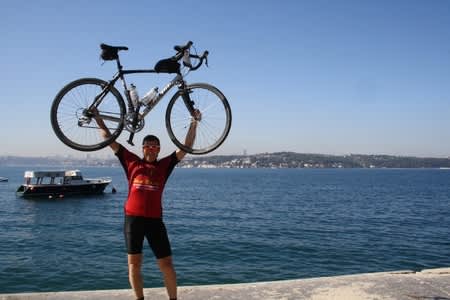 All that's left to say is congratulations and thank you.
Congratulations to every rider for every mile cycled, every flat fixed, every hill climbed and every pitch of their tent. And thank you for your company, we hope to see you pedaling your bicycle again, somewhere in the world.
— Catharina Robbertze