Blog
REGISTER NOW
LOGIN
SIGN UP FOR OUR NEWSLETTER
One of the 'privileges' of running a business is that you receive business magazines that you have never asked for. So today I took one of these magazines to leaf through while having lunch.
As it happened I opened the magazine on a page titled "Get Inspired" with a tag line "essential resources to juice your brain and spark ideas."  As I am not beyond needing to juice my brain, I read on.  Next in line was a description for a World Domination Summit conference – a conference that last year apparently sold out in 13 minutes. I must say I had no idea that there are now conferences for potential Hitlers, Mussolinis and Stalins and that applicants line up to learn how to dominate the world. But what really caught my attention is the central theme of the conference: "how do we live a remarkable life in a conventional world".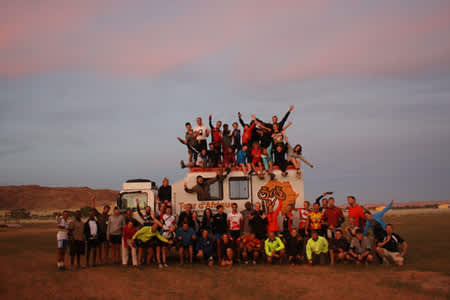 My immediate instinct upon reading this was to send the organizers an invitation to participate on one of our many epic tours around the world. I mean you can ask any of the riders who just finished the Silk Route, the TransEuropa or Tour d'Afrique whether they thought the world they saw was conventional. But even if the participants of the conference are a bit intimidated to go beyond North America – which may seem conventional to organizers – I suggest that they take a look at the route of our North American Epic tour which covers among others the following iconic National Parks: Kluane, Jasper, Banff, Glacier Lakes, Yellowstone, Grand Teton, and the wonder of the world that is the Grand Canyon. If that is not enough how about the 12 World Heritage Sites en route, from Canada's Rocky Mountain Parks to Mexico's historical towns and monuments at Guanajuato, San Miguel de Allende, and Queretaro. I doubt that after cycling the route they would think that the world is conventional in any way.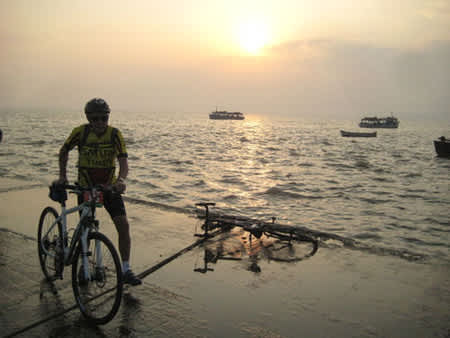 However if the participants of the conference really want to know how to live remarkable lives, I would propose to them that instead of paying thousands of dollars for the privilege of listening to overpaid speakers, I suggest that they contact any of our former riders on any of our transcontinental trip. They will find out how to live a remarkable life in an unconventional way. In the words of one of our riders from the Tour d'Afrique: The tour was one of the defining events of my life, because it gave me insight into who I am, what I value and what I can accomplish.