Blog
REGISTER NOW
LOGIN
SIGN UP FOR OUR NEWSLETTER
Highlights and Changes – Indian Adventure 2014
India awaits and we are very excited about the 3rd edition of our trans-India cycling adventure.
We work hard to plan the best routes possible to take us across this amazing and diverse sub-continent. Three years ago, prior to our inaugural Indian Adventure, we sent an advance team to check for a good route. Each year since then we have reviewed the route and spoken to our former clients to determine how the route can be improved. Take a look at our 'Highlights and Changes' from last year to give you an example of some of those improvements.
So what's new for 2014?
A new stop at the Elora Caves
In an effort to improve our route through Gujurat state, we now have the good fortune to visit yet another UNESCO World Heritage Site. As described by UNESCO themselves…
"These 34 monasteries and temples, extending over more than 2 km, were dug side by side in the wall of a high basalt cliff, not far from Aurangabad, in Maharashtra. Ellora, with its uninterrupted sequence of monuments dating from A.D. 600 to 1000, brings the civilization of ancient India to life. Not only is the Ellora complex a unique artistic creation and a technological exploit but, with its sanctuaries devoted to Buddhism, Hinduism and Jainism, it illustrates the spirit of tolerance that was characteristic of ancient India." Continue reading…
No bus ride into Mumbai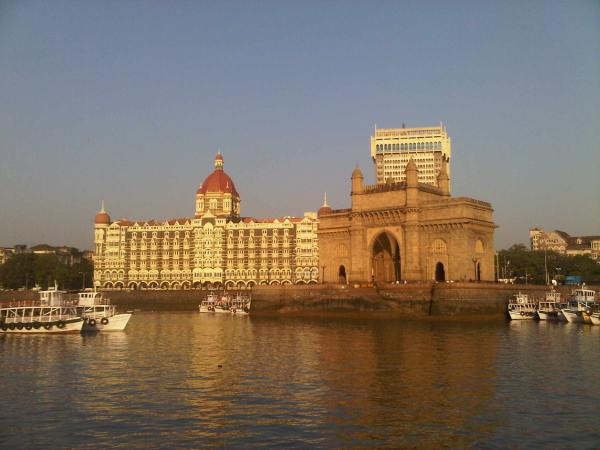 The first two times we did this tour, we had to take a slow and painful bus ride from the very northern borders of this mega city. There is simply no way to cycle into the city safely. This year, with insight from our local cycling friends, we have decided to make it easy on ourselves. We will cycle around Mumbai to the south and to the Indian Ocean coast and from there we will take a 30 minute ferry ride into downtown Mumbai – arriving at the iconic Gateway of India.
Extra rest day in Hampi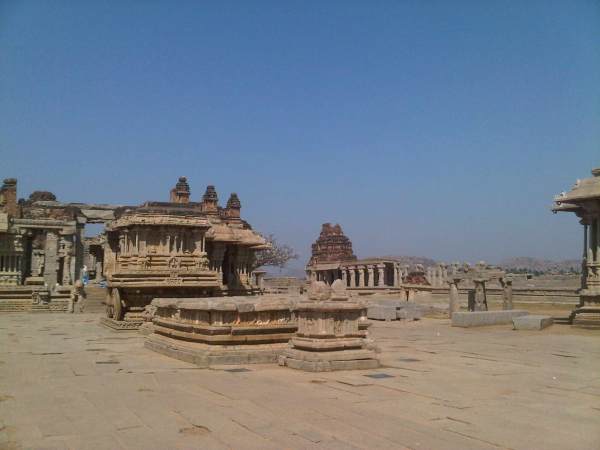 After a tough stretch of riding along the Konkan Coast and having to climb up the Deccan Plateau and ride another few days in the intense heat, two days at Hampi will be a pleasant reprieve in 2014. Hampi is another UNESCO site that we are visiting and it's a site that well deserves the UNESCO designation. And if its not ancient temples you seek, than the relaxed river side village of Hampi and our quiet stay next to the rice patties might suit you well.
Accommodations continue to amaze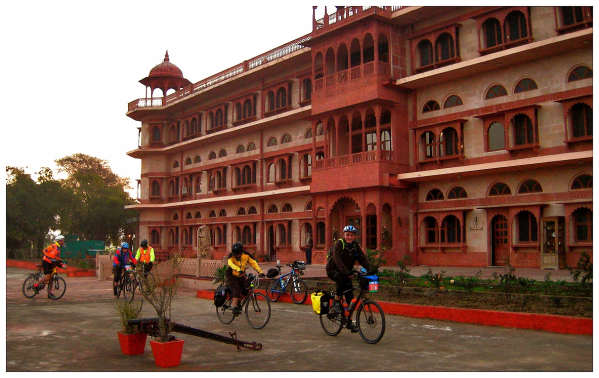 We have set the standard high on the Indian Adventure. On this tour, you will find an amazing and eclectic mix of accommodations. And they continue to improve with every tour we run. Wherever possible, we replace the least popular accomodations with some new and improved digs. From Maharaja's palaces to relaxing beachside resorts and everything in between.
Route continues to get safer and more enjoyable
One of the biggest concerns that people have about cycling in India is the traffic and the roads. It's also been a great challenge for us to find the best and safest roads for you to cycle on. We continue to improve the route to take advantage of alternative roads with less traffic. Overall, we give ourselves top marks for finding some amazing, scenic, and sometimes even serene routes to cycle on. In order to find a safer route, it often means taking the hillier route or the one with the rougher roads. But it also means exploring villages and daily life that you couldn't see from the highways and busy thoroughfares.
Need some inspiration?
To get you excited, here are a few videos we put together.
The Experience
Behind the Scenes
Rider Testimonials