Blog
REGISTER NOW
LOGIN
SIGN UP FOR OUR NEWSLETTER
Does guacamole improve your climbing ability or your sex life?
Some of you may recall that last November and December I joined our inaugural La Ruta Maya – the Doomsday Tour. This was the first tour I had joined since my accident two years ago on The Indian Adventure, so I was not quite ready to do much cycling. As a result Cristiano, the tour leader, assigned me to lunch duty every second day.
When my next lunch duty came and there was no guacamole I received disappointed looks
Now those of you who have spent some time with me know that my culinary skills are, shall I say, limited. In any case, one of the first things I was asked to prepare was guacamole. I did my best as per instructions and the guacamole was received well – very well. When my next lunch duty came and there was no guacamole I received disappointed looks. So the following lunch I made guacamole. Once again it was received with great appreciation. I thought ok, they had guacamole twice and now they are tired of it. To my surprise this turned out not to be the case and the subsequent complaints seemed a little over the top. I could not understand this but from then on we made more guacamole – guacamole galore.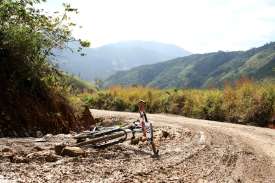 I put it this experience to rest and started thinking that, perhaps I do have a hidden culinary talent. I began to feel a bit arrogant. That all came to an end a few weeks ago when I came across a little story in the Lonely Planet newsletter called "The world's best aphrodisiacs and where to find them" which listed, to my surprise, avocados, the main ingredient in guacamole.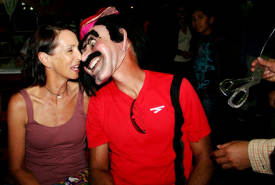 Now all of a sudden it all made sense. It was clear that no matter how tough the tour was, no matter how much climbing these guys (1500m altitude on average per day) had to do, no matter what problems they encountered  – as long as they got guacamole they were happy (though I did notice that they seemed to be suffering from a bit of sleep deprivation).
One more detail about the Lonely Planet story; the best place to get the right kind of avocados & guacamole apparently is Mexico. So I am just saying, if you have not yet signed up for the North American Epic, part of which, of course, takes place in, you guessed it, Mexico, there are still a few places left.