Blog
REGISTER NOW
LOGIN
SIGN UP FOR OUR NEWSLETTER
Introducing Micah
The TDA Toronto office welcomed a new face in April. Micah Markson will be working a few days per week for the next several months helping with a variety of tasks over that time. In May 2014 Micah will be riding as a participant in the Silk Route Cycling Expedition. We asked Micah to write a blog and introduce himself and here is what he had to say.
I'm excited to be working here at Tour D'Afrique. I've been a cyclist for a long time.  I've done self-supported expeditions in the past, but I am most often mountain biking right here in Toronto. I prefer to travel by bike since you get a much richer experience of where you are. I love mountain biking partly because it satisfies the adrenaline junkie in me, but also because it's a great excuse to spend hours or days out in the forest. Not everyone feels the same way about travel or spending time in the great outdoors, but it seems that here at TDA, they get it.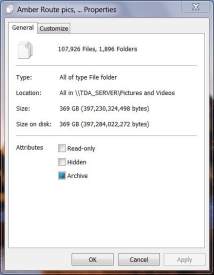 Tour D'Afrique, like most businesses, has an ever-growing list of tasks that need to be accomplished but never seem to get done. I'm here to take care of these orphaned jobs.
I've been helping out with a few different things around the office. While my duties include anything from graphic design to copy editing, I've also been given one much bigger task to handle. Over the years, Tour D'Afrique has collected tons of photos from trips around the world, including tours and scouting missions. It is my job to cull and organize this collection. The photo server already contains over 100,000 files, with several thousand more on CDs and DVDs. I have a feeling I will be working on this for a very long time!
Away from Tour D'Afrique, I've been working on Ride For A Dream, a campaign to end violence against women.
The problem of gender-based violence has been around for a long time, but has been getting more attention lately, both in our local community and abroad. At Ride For A Dream, we recognize that as men we have a responsibility to address this issue, and to work to end it. Our approach focuses on two key areas. First, we aim to raise awareness through our annual bike rides and other events. We had a very successful fundraising concert just two weeks ago. We also raise money for charity. Last year we worked with the White Ribbon Campaign, and this year we are fundraising for the Barbra Schlifer Clinic.

Ride For A Dream began in 2012 with a ride west from Toronto to Vancouver. This year, we will be riding east from Toronto to St. John's, Newfoundland. The project has come a long way since last year, and we will now be followed by a support car and documentary film crew. I joined Ride For A Dream before I came to Tour D'Afrique, but the expeditions are very similar. In fact, our route closely mirrors that of the second half of TdA's former North American Epic tour.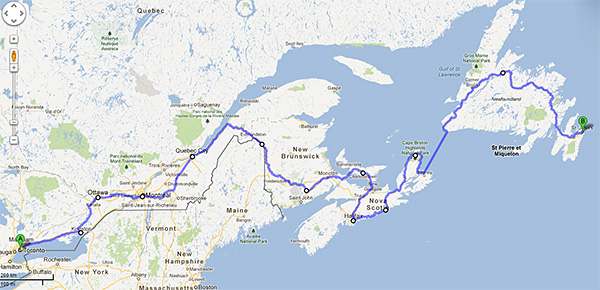 Ride For A Dream 2013 begins with a launch event on Saturday, June 1st at Yonge & Dundas Square in Toronto. We will be riding out with a big group of friends and collaborators, and we welcome anyone to join us.
Ride For A Dream can be found at www.rideforadream.ca, on facebook and @rideforadream on twitter. Click here to donate to the Barbra Schlifer Clinic, and be sure to designate Ride For A Dream.