Blog
REGISTER NOW
LOGIN
SIGN UP FOR OUR NEWSLETTER
A Long Anticipated Return to Australia and New Zealand
"Cycling in Australia and New Zealand is always spectacular. The TDA crew far exceeded my expectations. I have been on two prior TDA tours and this crew was the best." – 2016 Trans-Oceania cyclist
After closing their borders to all tourists at the beginning of the pandemic in 2020, the governments of both Australia and New Zealand are finally opening up to international visitors. What this means for us is that we are excitedly moving ahead with plans for our cycling journey 'Down Under' – the Trans-Oceania Cycling Tour. The ride covers 5,200 km over 2 months, taking riders from sunny Adelaide, Australia to scenic Queenstown, New Zealand and in 2022 includes an exciting new section in Tasmania!
>>Review all the dates, details and prices here
"The Australian island of Tasmania is quickly gaining a reputation as a cyclist's paradise – from cross country to downhill, to relaxing rides along quiet country roads with scenic coastal views. Lightly-trafficked roads in good condition provide a great network to explore the entire island. While you are happily pedalling along – on your own or as part of the Trans-Oceania Cycling Tour – be aware that Tasmania has a lot more to offer riders than just ideal cycling conditions." Read our 6 Reasons to Cycle Tasmania.
The current route across Australia and New Zealand has been in the making for quite some time. It started in 2014 when we ran our first iteration of the Trans-Oceania from Sumatra, Indonesia to Sydney, Australia. Over the years we have tried various other options. In 2016 we started in Darwin and rode across the Outback on the famous Stuart Highway to Adelaide before continuing to Sydney and then on to New Zealand. Two years later the route started in Perth, Western Australia and traversed the iconic Nullarbor Plain to Adelaide before rejoining 2016's route in Adelaide, finishing in Queenstown on the Southern Island of New Zealand.
In our original pre-pandemic announcement of this route we wrote that, "We are returning to the part of Australia that has been most popular with previous Trans-Oceania cyclists – that is the section from Adelaide to Melbourne which includes the famous Great Ocean Road. From Melbourne we will take a ferry to Tasmania and do a loop of Tasmania before taking the ferry back to Melbourne. From there we will cycle to Sydney via the capital city Canberra, before flying to the very popular cycling destination of New Zealand for the last part of the tour."
The 2022 Trans-Oceania was also moved into our Touring category, transitioning into an all-hotel tour. This makes it an ideal next trip for veterans of our many all-hotel tours in Europe. Perhaps it's time to branch out and expand your cycling scrapbook to include Australia and New Zealand!
Fantastic New Zealand
One part of the Trans-Oceania that has not changed since it was added back in 2016 are the two sections that cover the North and South Islands of New Zealand. They feature some of the world's most spectacular scenery and are truly a cyclist's paradise.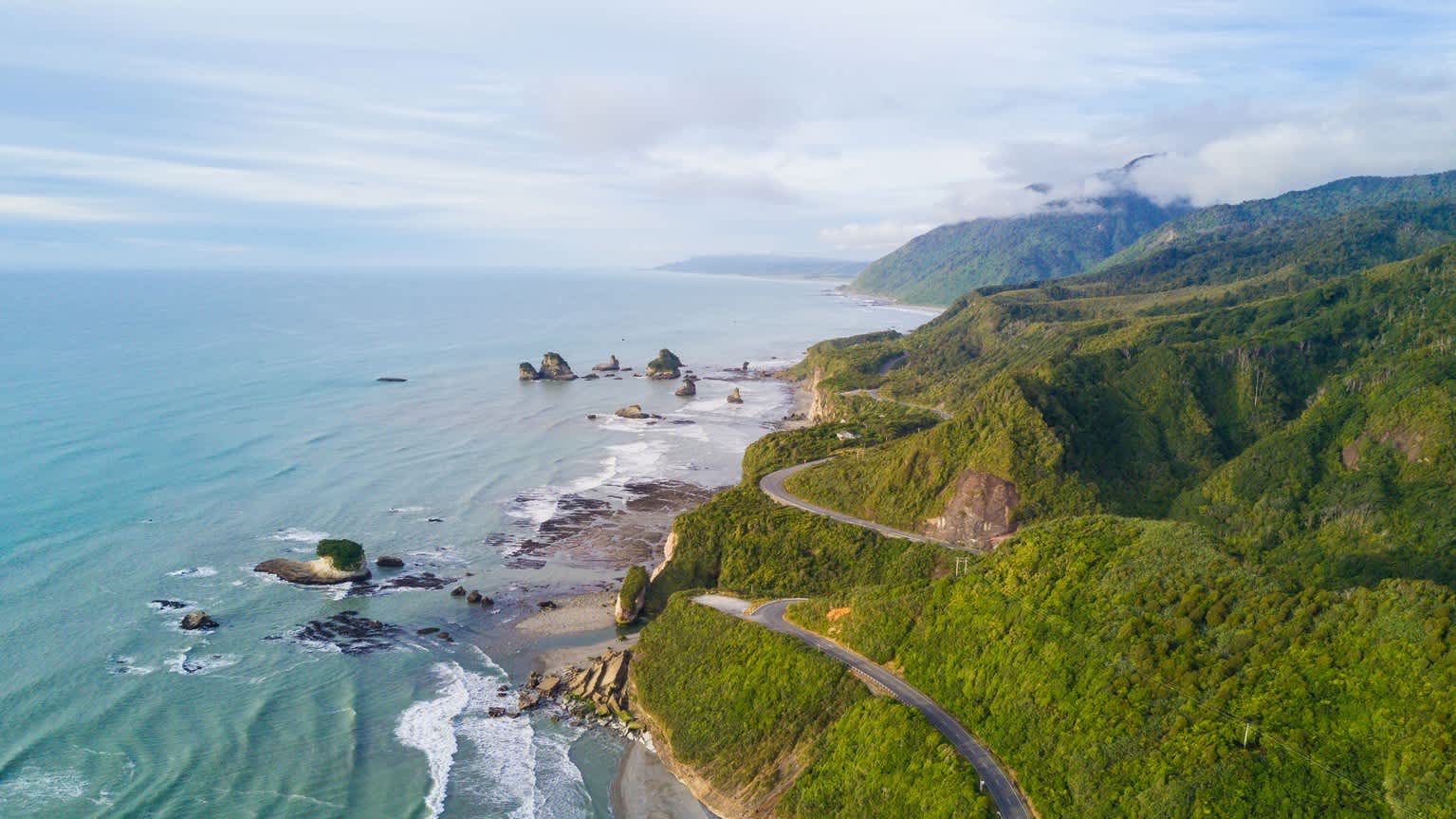 "Traditionally a war cry, war dance or challenge in Maori culture, it is used to proclaim strength and prowess in order to intimidate the opposition and to motivate the participant. A haka can include facial contortions such as showing the whites of the eyes and poking out the tongue. Next comes a wide variety of vigorous body actions such as slapping the hands against the body and stomping of the feet, all the while chanting words, a variety of cries and grunts. So gather together your fellow cyclists and psyche yourselves up for the performance of your lives." Read more.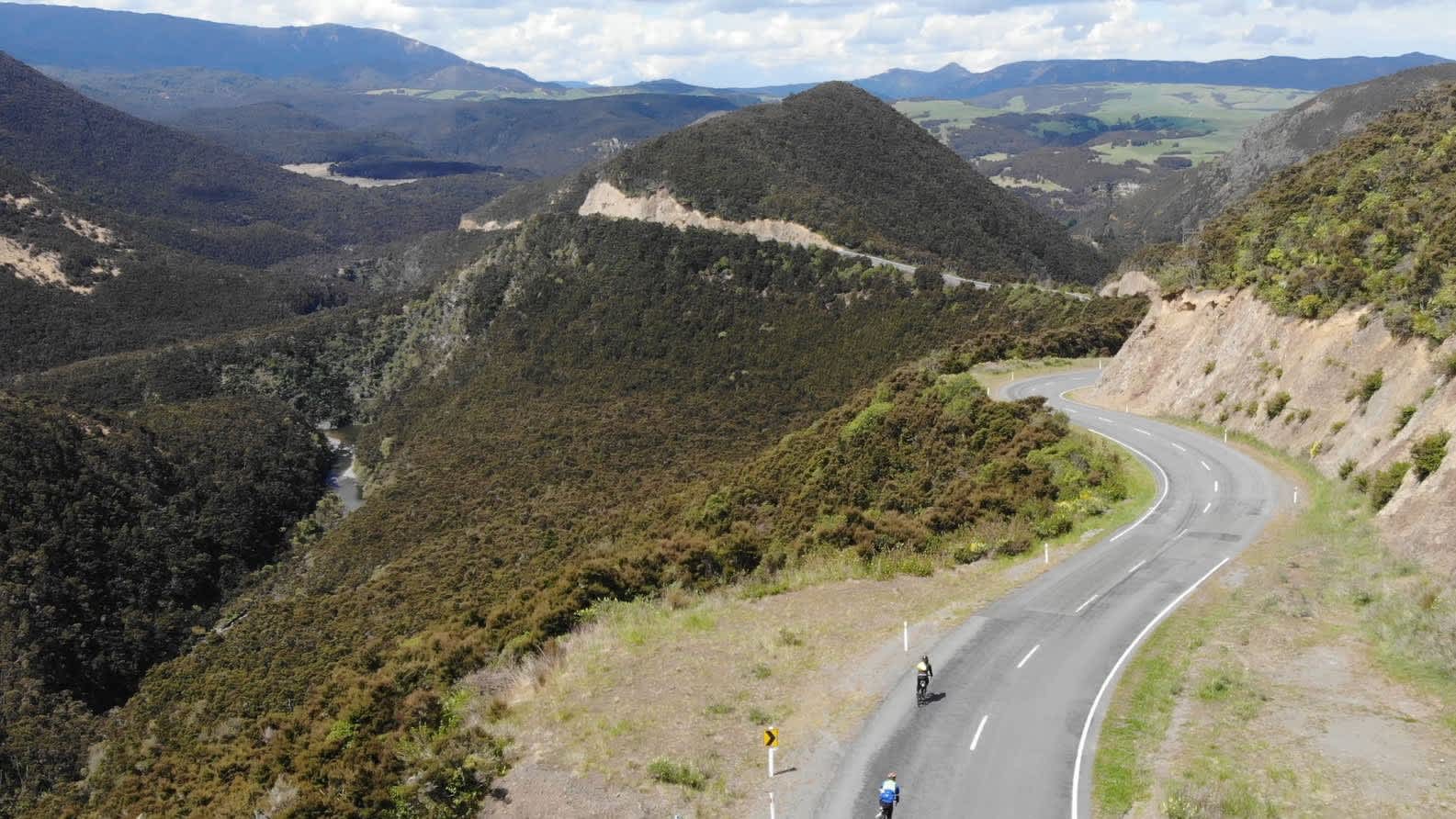 "I used my easiest gear for the first time on the entire tour on the ride out of Auckland, and used it again almost every day after that. But, as every cyclist knows, what goes up must come down, and we were rewarded with some sweet descents. We were fortunate enough to have dry weather on many of these high speed rides. On one day in particular, a few riders missed the lunch spot because they were descending so fast!" Read more.
Experienced Tour Leaders Micah Markson (veteran of two previous Trans-Oceania tours) and Doug Percival will be heading up this trip and they look forward to meeting everyone in Adelaide this October. If you are considering joining the nearly 30 people already registered for this tour, limited spaces are still available.
>>Register for the 2022 Trans-Oceania
RELATED
TOUR
Trans-Oceania
Pedaling across southeastern Australia, Tasmania, and both islands of New Zealand the multitude of experiences will be hard to fathom: pleasant wine...