Blog
REGISTER NOW
LOGIN
SIGN UP FOR OUR NEWSLETTER
Backbone of the World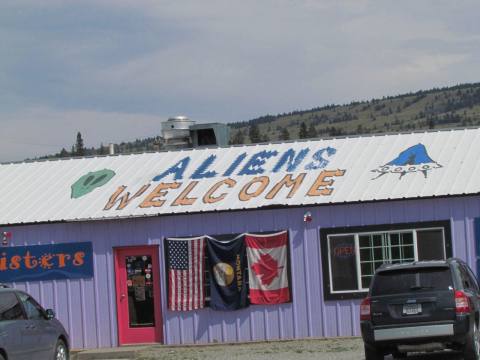 I stop for a cup a coffee. I order a cappuccino, sit down and pick up the local paper that is in front of me. The large headline on the front page states: "Sole vocal rooster wins it all." I move on to the next section; "The indomitable .22 still the benchmark of rifles". And right beside it "Wolf trappers now can sign up online for classes".  Yes, we have arrived in Montana. Chubby, aging motorcyclists with bandanas tied pirate-style on their heads, covering bald heads or silver hair are making a racket on the main street on their Harley Davidsons. In Montana helmets are optional. Across the street is the third casino I have seen in this town since I entered it on my bicycle fifteen minutes ago. I return to the cover story;"It was a classic underdog story. A cocky youngster wins un upstart victory over a larger bruiser." So it seems that the Northwest Montana Fair's famed Rooster Crowing Contest was a big success.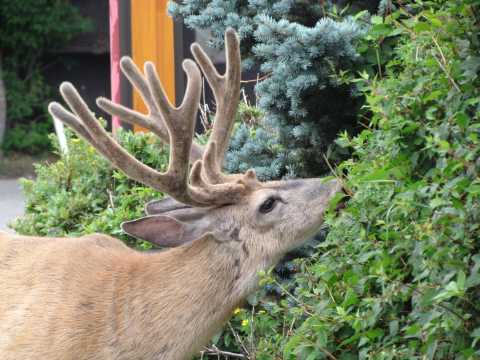 The story of the rooster makes me wonder about the noise of the animal I heard last night when I woke up in the middle of the night in my tent. For the last three weeks, as we have cycled from campsite to campsite on the North American Epic, we have heard and seen several animals. This, after all, is a country that many animals call home: the moose and the elk, the mountain goat and the mountain sheep, the squirrel and the chipmunk, the eagle and the owl, the wolf and the wolverine, and, of course, the brown bear and the black bear otherwise known as the grizzly.
The interpretive center in Glacier National Park has many of the animals on display and when you press a button, you can hear their particular vocal sounds. I must say hearing an angry grizzly was quite intimidating. Still, lying in my tent in the dark it was not easy to discern what animal it was that I had heard. But it was close enough to awaken me and remind me what a wonderful experience it is to have joined the North American Epic in the area the indigenous people of the Blackfeet Nation call the Backbone of the World.
If you would like to hear some of the sounds of these animals you can either join the North American Epic or click here.