Blog
REGISTER NOW
LOGIN
SIGN UP FOR OUR NEWSLETTER
Bamboo Road – 1 week into the journey.
This is a report from the Bamboo Road bicycle expedition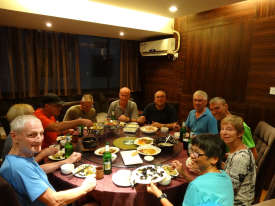 After days of anticipation, day one started off with a quick group photo at The Bund and then it was dodging and weaving through traffic in Shanghai. The convoy to get out of the city took over two hours but thanks to a lovely tailwind it was smooth sailing all the way to JiaXing. Throughout the next few days' the weather was hot and sunny and the riders were in good spirits as they made their way through bustling cities, small towns and most recently a quaint bamboo forest in the small village of Guodong. Following their long days of riding, everyone is keeping themselves busy by exploring the towns and shops, and trying local cuisine.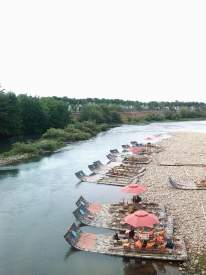 Tonight they are enjoying their first rest day in Wuyishan, situated amongst rivers, waterfalls, mountains and parks. The riders will have the opportunity to hike to Great King or Heavenly Tour Peaks or enjoy a bamboo raft down the scenic Nine Twists River. After a couple good nights sleep, they will hop back on their bikes for the 6 day ride through the mountains to the next rest day in Meizhou.