Blog
REGISTER NOW
LOGIN
SIGN UP FOR OUR NEWSLETTER
7EPICS – the Ultimate Cycling Challenge – Join the Club
I am sure that many of you have heard about our newest project – 7EPICS – the Ultimate Cycling Challenge – a series of spectacular, fully supported, long-distance cycling expeditions/races passing through over 50 countries and 6 continents.
We would now like to take this opportunity to invite all of you to be part of this exciting adventure by joining the exclusive 7EPICS Club.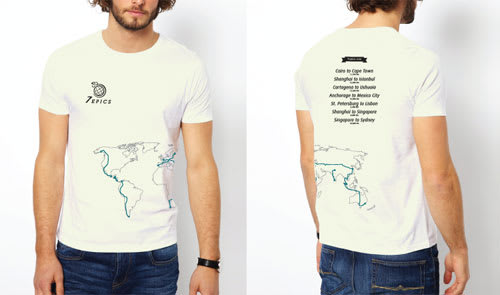 Club members will enjoy many benefits, beyond cycling around the world, including: an original 7Epics T-shirt; seven vouchers each worth US$100 towards expedition entry fees; a personal 7Epics web page; exclusive offers & inside tips; individual tour medals & jerseys.
So, who will be the first to complete all 7Epics? Join the Club and tell us what you think would be the best way to commemorate these riders. The 7Epics Club is an exclusive club and you, as a member, can help to decide what a fitting reward for such a great accomplishment should be.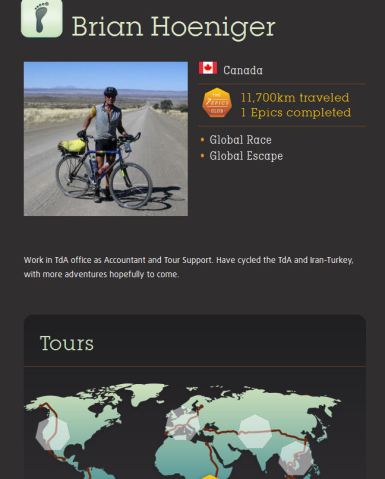 By signing up for the 7EPICS Club you will become an important part of the team; a group of unique individuals working to accomplish something truly unique – completing the 7EPICS.
The 7Epics Club membership fee is US$250. Register today.
As a special incentive, 7EPICS Club members who sign up before January 1st, 2014 will receive a free copy of the beautiful book – 10: Celebrating Ten Years of the Tour d'Afrique Bicycle Race and Expedition
For more information please check out the FAQS on the website or contact us directly – info@tourdafrique.com
https://twitter.com/7EPICS
https://www.facebook.com/7epics?ref=hl