Blog
REGISTER NOW
LOGIN
SIGN UP FOR OUR NEWSLETTER
The Last Walkabout on the Bamboo Road Bicycle Expedition
What can I say about Singapore? Wow. What a place.
Our entry into Singapore, as with many of the routes we have cycled on during our journey from Shanghai though South East Asia, was unusual. On the Malaysian side we cycled into the small port of Pengering where we  boarded three small ferries. They were loaded with our bikes and luggage and we sailed across the Singapore Straits to meet a small group of Singaporean cyclists who then led us to our final destination.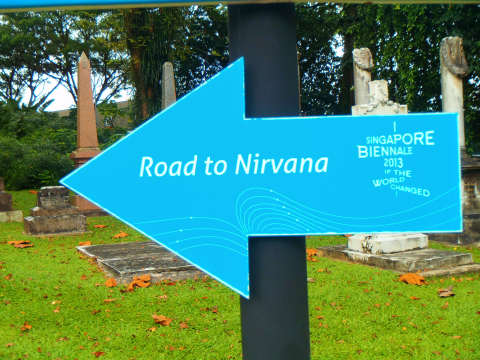 The crossing, as with almost every other aspect of this tour, seemed so smooth and simple that it is hard to imagine how much effort the Tour d'Afrique team – from Sharita, the tour leader up to Bangkok, to Miles who led the cyclists for the last month, to Michael in the Toronto office and,of course, the other field staff – Doug, Claire and Nikka – put into organizing and running it. Kudos to them for making the first ever Bamboo Road Bicycle Expedition such a success.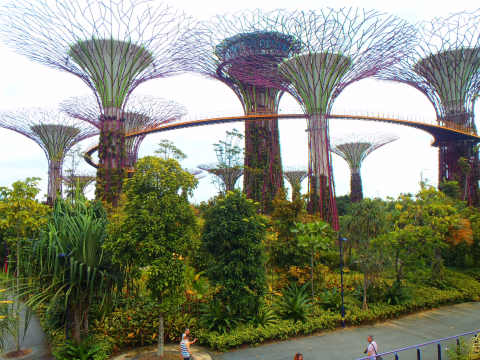 So the tour had ended but I still had a walkabout planned for a city that has quite a reputation. Singapore is a rather innovative place, a city that also imitates and borrows ideas from other urban places. If you take part in the 2014 Trans-Europa Bicycle Expedition from St. Petersburg to Lisbon, you will pass through a rather popular place called Venice. Venice is a home to arguably the most popular art show in the world called the Venice Biennale.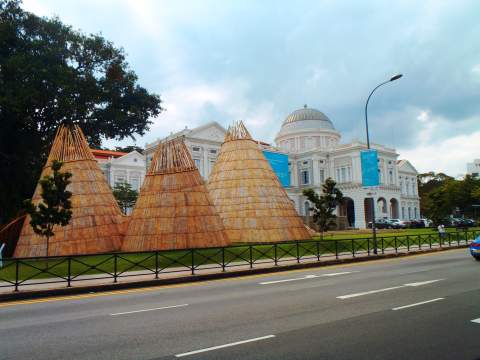 Singapore, as it happens, has organized its own Biennale in the last couple of years. The first art exhibit that I happened to come across was on the grounds of the Singapore National Museum. It was an Indonesian Bamboo installation called the Wormhole. The title refers to a theoretical opening in the galaxy which allows one to traverse time and space, as well as to the insignificant passage through earth created by a burrowing earthworm. Inside the installation itself, the slow passage of time and clouds as seen through the skylights, as well as the smell of Bamboo, recalls a time when we may have lived more intimately with those sensations and materials.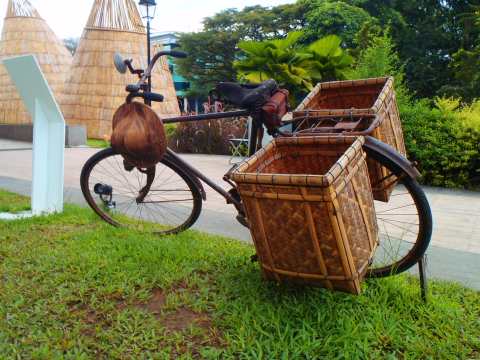 I thought how appropriate. And then; is this a coincidence or is some sort of force in the galaxy trying to tell me something? I mean we just finished a cycling tour across South East Asia called the Bamboo Road and shortly I am off to scout the last of the 7Epics – the Trans-Oceania (much of it goes through Indonesia) – and here is an Indonesian artist telling me about  the slow 'traverse of time and space', 'of intimate memories of sensations'. I know that after finishing an Epic tour it is time to contemplate and digest what one has seen and done so is this a message from a kindred spirit to help me do just that? Or is it something else?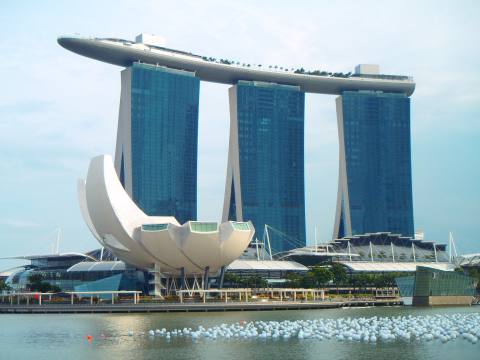 And as to the rest of my walkabout? What can I say about Singapore? Wow. What a place. What ambition! What audacity to reach for the skies, to think you can create a clean, wealthy, modern, functioning city that keeps its focus on the future while providing good, reasonably priced public transit, numerous wonderful and free public spaces and takes the well being of all its citizens into account? Incredible!
See Singapore for yourself on the 2015 Bamboo Road Bicycle Expedition.