Blog
REGISTER NOW
LOGIN
SIGN UP FOR OUR NEWSLETTER
Walking In Kuala Lumpur
each day of the last two months I have been happy and free
We have arrived in Kuala Lumpur,  translated as 'muddy confluence' established in 1857 by 87 Chinese prospectors. Seventy of them died within the 1st month but today it is a world class metropolis. Each day on the Bamboo Road I cycle. On the rest days, however, I walk the city. I like walking. It gives me a sense of the city; if you will, a measure of its pulse.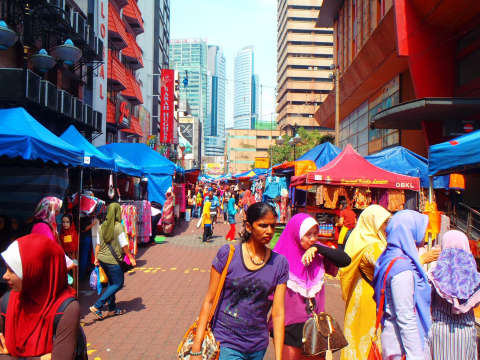 Kuala Lumpur is not an easy city in which to walk, even though it is relatively compact. This is not a place where a great urban planner drew up a sketch and the city developed according to the plan. The absolute opposite seems to be closer to the truth. This city seems to have expanded and grown in a manner like a child building with a Lego set. You start with something and add to it. And then you think of something else and add it. And then you realize you have a traffic jam so you try to add a monorail. And than you add some very high buildings and many people want to drive to visit these building, so you built a highway. And so on.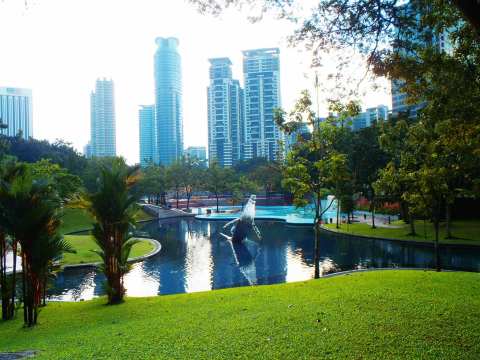 In any case, the end result is that you have some great neighborhoods – like Chinatown and Little India – and than you have a lot of high-rise buildings, both offices such as the iconic Petronas towers and many high-rise residential units. In fact, it is rather astonishing to see. Walking around in this city gives one a sense of awe at human abilities…and a moment later, a sense of exasperation at human short-sightedness. As the day progresses, as one's energy saps away, the excitement of the city, the creativity, the vibe, is overshadowed by a creeping sense of alienation. The beauty you saw before is now disfigured by broken or non existent sidewalks, rubbish, dirty water, and, beggars on the street.
It was at this point in my walk that I saw a small barbershop and decided that I needed a shave. I have been enjoying the work of local barbers all along our cycling route in South East Asia, not the least because I have arthritis in my hand. What better thing to do than to use that as an excuse for a nice, soothing treat. So I walk in, sit down and start getting a shave. As the barber begins to lather my face I notice some kitschy posters on the wall. You have certainly seen the like. On one in are a group of beautiful horses and the slogan "Each Day Be Happy Be Free". On another, depicting a person getting a haircut, there is a gorgeous waterfall and the inscription; "Happiness is Everyday Sunshine in your Life".
As my Tamil barber diligently works, I listen to the lovely Hindu music drifting in from the outside and become acutely aware that I am in Chinatown, in Kuala Lumpur, in Malaysia, having just cycled from Hanoi and, with less than a week before this adventure ends, I silently thank the barber for reminding me how for each day of the last two months I have been happy and free.