Blog
REGISTER NOW
LOGIN
SIGN UP FOR OUR NEWSLETTER
Through Tanzania
Our 5th day was rumored to have great potential for animal sightings but there were notes…that the only "wildlife" that had been observed in the past was tse-tse flies
The forecast for our 7 day riding stretch through the Tanzania highlands called for rain, thunderstorms and more rain. The night before we left Arusha to head into the bush we had a major downpour. Justin and I slept at a lodge for a mini getaway but heard all about the riders' experience when we arrived the next morning. This was our first "real" rainfall and quite a few tents were swimming in water. Quite a few riders slept in the hallway of the dinner truck after fighting the raging tent rivers, so it was a tired and muddy group that left Arusha that morning.
It rained heavily on and off that morning but after lunch it cleared up and didn't rain the whole week other than a few minor showers. The weather completely changed the riding terrain as it ended up being mostly hard packed dirt and clay with just a few patches of sand and mud. Had it been raining it would have been 7 days of slippery mud-fest. We also had showers on 5 of the 7 nights! Two of those were bucket baths, but still amazing when we had planned on a week of just baby wipes. Randy must have known that I might have had a minor breakdown….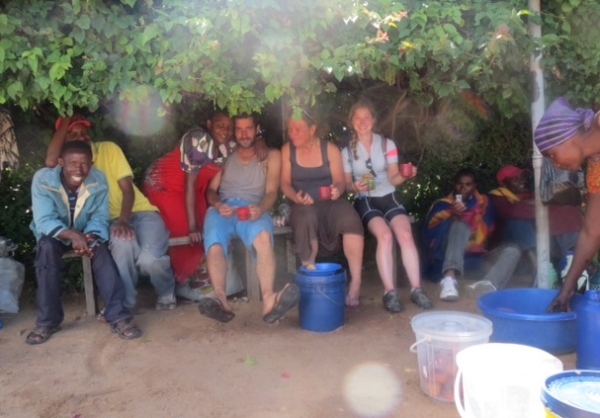 The Tanzanian Highlands are absolutely gorgeous and probably my favorite riding region so far. The off the beaten path dirt roads keep the traffic to just about non-existent and the people are extremely friendly. The contrast of the red dirt, lush green foliage and bright blue skies is breathtaking. Our 5th day was rumored to have great potential for animal sightings but there were notes in the tour manual that the only "wildlife" that had been observed in the past was tse-tse flies. Those notes will now need to be amended as the riders saw giraffes, elephants, baboons, monkeys and zebras! While I was riding I noticed big cat paw prints and Steven, our Tanzanian driver, confirmed that they were lion prints. It was such an extraordinary feeling just knowing that I was in the same place as lions. On my bicycle.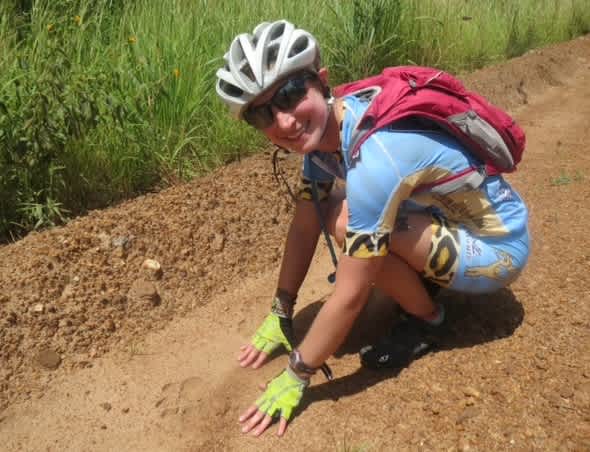 The tour manual was absolutely correct about the tse-tse flies. They were everywhere and when they bite it hurts badly. I almost crashed several times – not from bad road conditions, but from freaking out when a tse-tse fly bit me on my behind in the same spot. Again. And again. The flies did motivate me to ride faster and when Randy drove past us he was shocked at how much ground we had covered. I guess I have the flies to thank…? Here's to hoping none of us pick up the sleeping sickness from them, even though we are all pretty tired. We are all looking forward to a rest day in Mbeya but sad to see our time in Tanzania drawing to a close.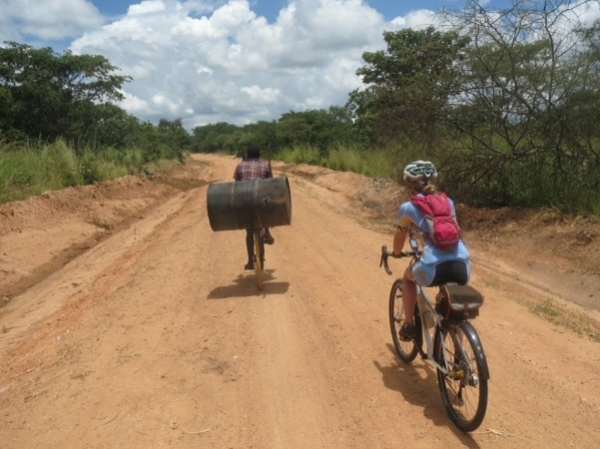 **Note:  As I was finishing this blog we had a huge downpour and most were swimming in their tents that night. However, since it was the last night in the bush our spirits were not dampened. Sorry, I couldn't resist that pun.