Blog
REGISTER NOW
LOGIN
SIGN UP FOR OUR NEWSLETTER
Polski Time
Either the world is getting smaller or the sausages are getting larger, but it is for sure there is no shortage of sausage now that we've entered Poland. The same can be said for perogis, stuffed pancakes and cold beer.  The cyclists had started to crave some more cafes and shops to stop along the way each day as the northern countries are stunning for their forests and lakes but of course there is not as much population.  Poland still has remarkable forest settings and our camps have had great scenery but the population is much beyond the Baltic States and hence an espresso during the ride is more likely to be found.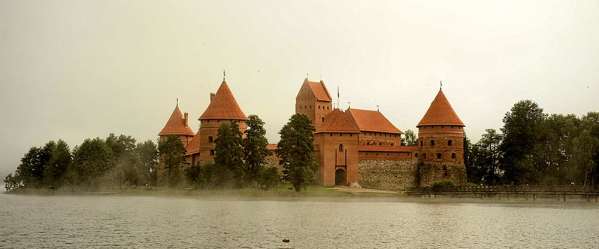 After Russia and then the Baltic States, crossing into Poland marks the 3rd region of the Tour, with that being Central Europe.  The border between Lithuania and Poland is now open as both countries are in the Schengen zone, however the immigration and customs buildings are still visible.  It was here that the Soviet Union had its western most border, though the Soviet army was stationed in Poland and beyond.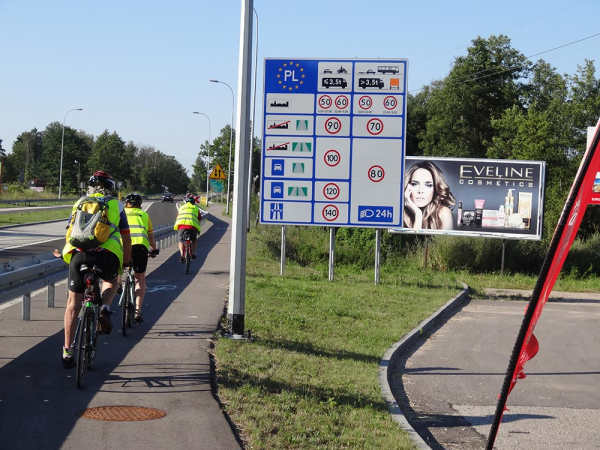 We are now into our 3rd week of warm temperatures and little to no rain.  It's been a big plus for sure and made the cycling that much more enjoyable.  Our group grew in Vilnius with 3 new riders from Arizona.  They've fit in very well and are enjoying the roads and camaraderie of the group.  They have some great stories of cycling in Arizona!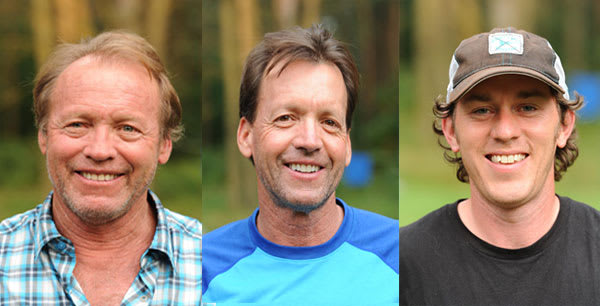 At this time the cyclists are out enjoying the sights of Warsaw. There is a festival ongoing and it appears there will be a concert just beside our hotel, so life is good.  Sausages, beer and all.  In the morning we'll be on the road again, with 2 long days of cycling and 1 shorter but hillier day to get to Krakow and our next rest day.