Blog
REGISTER NOW
LOGIN
SIGN UP FOR OUR NEWSLETTER
Welcome to Italy
We all have our favorite countries in Europe, but I'd guess a good chunk of us list Italy at the top.  Our Trans Europa Tour entered Italy a few days ago, crossing just south of the Italian Alps (though the final 10km climb leaving Slovenia certainly felt like a mountain) You can sense the difference in cultures as soon as you enter this country.  The people are noisier, their passions more obvious, the cuisine is far more complex and interesting; though finding the right restaurant that can showcase this is no less challenging.  Cycling is also a much larger part of the culture, with their racing heroes revered for decades after their careers end and everyone from little kids are on bikes to grandmas grocery shopping by bike in the villages.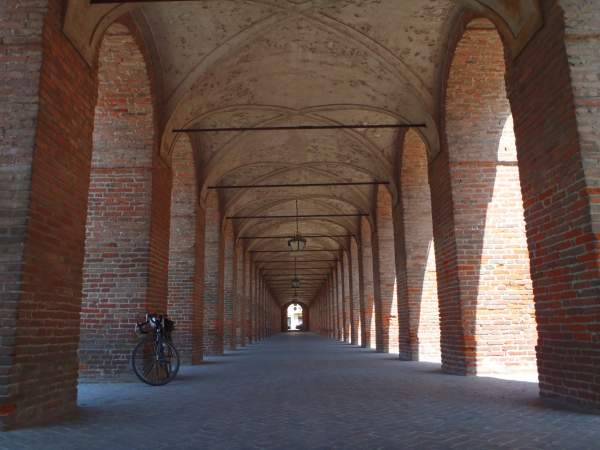 Three of our cyclists have departed from Venice and it's sad to see them go. Luckily we also have a new group of riders joining here including 3 sturdy alumni who have been riding with us since 2006.  For the dozen riders cycling with us from here to Barcelona it's going to be a good adventure.  Some of the upcoming highlights include…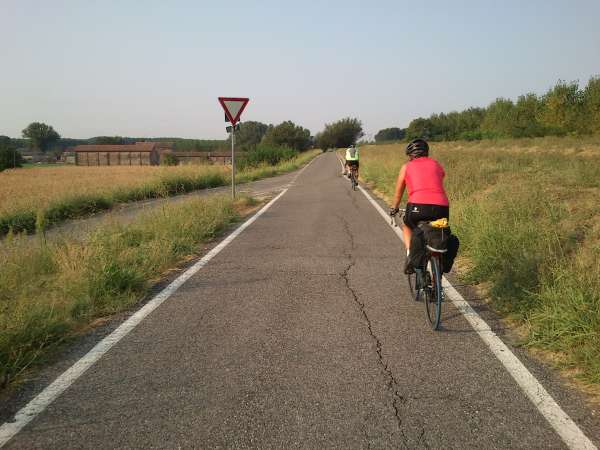 Italy's Po River bicycle trail.  For the most part we are away from cars and get to see the ancient villages along the river from high up on the embankment.
Crossing the Coastal mountains.  Our ride up to Bobbio, Italy has some spectacular small roads to traverse (not easy as all up hill!)  The following day though allows us to descend down to the Sea and Genoa with some stunning views along the way.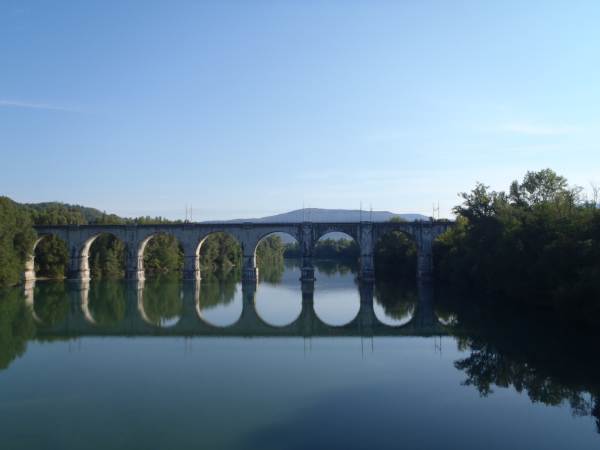 Don't Blink!  The ride from Genoa to Cannes has so much for the eyes to take in it's hard to find time to do anything but look around.  Non-stop people, towns, cities, restaurants, cafes, cars, beaches and beautiful scenery.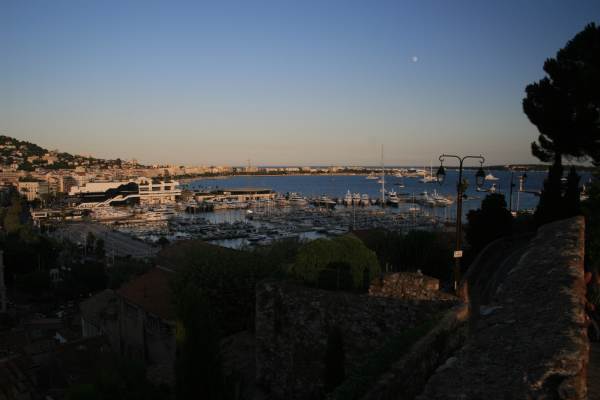 Three days in Provence.  From Cannes to Montpellier takes us into the wine country of Provence.  As TDA founder Henry Gold once said on our Africa Tour "this is not a Tour in Provence" well, we can't say that here.
The coast of Spain.  Beautiful days of cycling long Spain's northeast coastline, just skirting the Pyrenees.
It's going to be a great section of riding!