Blog
REGISTER NOW
LOGIN
SIGN UP FOR OUR NEWSLETTER
A day on the bike (chef's version)
It was a rough few days on tour: a 6 hour border crossing with scanners, sniffer dogs and searches of our medical kits. This was followed by a night of excessive drinking and the loss of my beloved Suri. The time in the tour has arrived when people are sick of getting sick and tired… and they are looking for someone to blame. This means the reins must get tightened in all departments. No one likes being told what to do especially not the cook, so when smoking gets banned in the kitchen you know things have reached record toughness. I needed to let off some steam, like a baby with the dummy yanked out his mouth. So, the only way to deal with such an outrage is to get on someone's bike and peddle it out.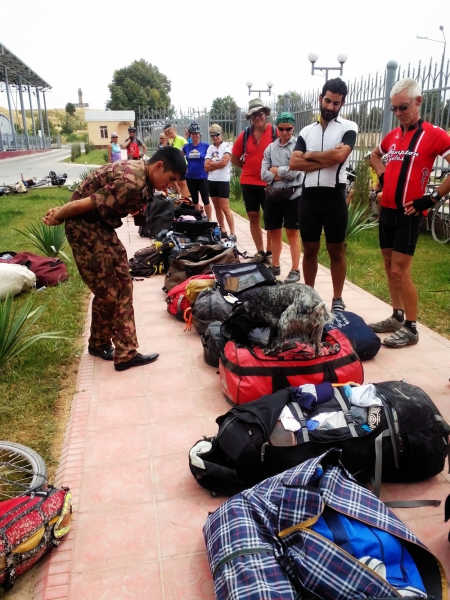 With my flag flying at half-mast I set off in the heat of the day on my first sweep of the Silk Route. Riding a bicycle is awesome until… you get a puncture. As limited as my bike knowledge is, I have fixed a puncture, I seem to remember. I push my bike to the closest shade, flip her around, no obvious offenders. Look for my pump… no pump! The last line of defence left totally unprepared. Since I had something to prove to myself I wasn't about to call the lunch truck for a pickup. On the other side of the highway there was a young boy on a fixed gear bike trying to cross it. Once he reached my side I caught his attention and with some clever hand signals explained to him I needed a pump. He explained back that he doesn't have one on him but could get me one if I followed him to his home. He seemed like a sound young dude so I did as he suggested. Back over the highway and deep into the suburb I followed.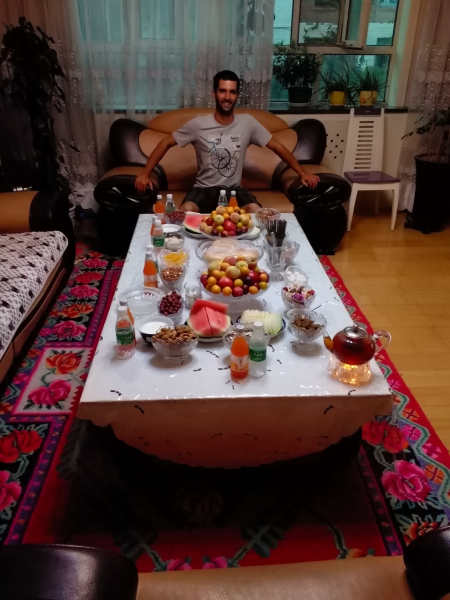 As promised Sadik found a pump and helped me fix my tire. An older man saw this go down and invited me into his friend's shop for several bowls of beer. After a good laugh and a lot more hand signals I explained that I need to leave. By now a crowd of kids on bikes have gathered outside the shop waiting for me. We all got on our bikes and hit the road. With Sadik hot on my heels and 7 others behind us we ruled the narrow suburban streets. Towering at least 2 feet above the rest of the gang I was obviously the leader and the town folk seemed well impressed. Just another day on the TDA.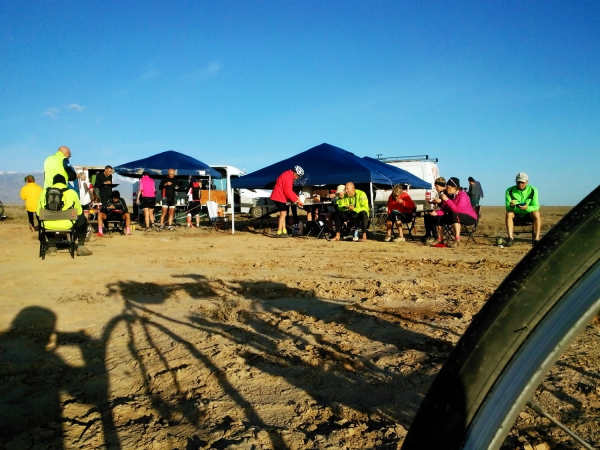 The gang escorted me back to the highway and we said our goodbyes. With a fixed tube and an inflated sense of self I set off to beautiful Bukhara. Central Asia has been a treat, great people, amazing hospitality, rich culture and a constantly changing landscape.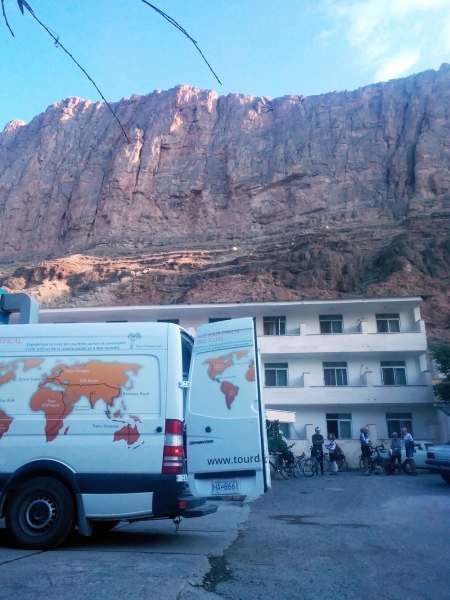 I can't speak for all tours but the Silk Route is definitely the toughest one I have worked on – for staff and riders and I take my hat off to anyone who attempts any of these tours. I think I only did 40 km that fateful day and that was enough for me to forget all my pressing problems and want to get back in the kitchen. Respect.
Yanez, the cook.
PS. My next rant will include more about food.