Blog
REGISTER NOW
LOGIN
SIGN UP FOR OUR NEWSLETTER
Cycling Indonesia – Toughest gradients ever
"If you want to win next year' s Tour de France you should come here to train on these gradients."  – Gerald Corniel
"Island of megacities, mesmerizing natural beauty and profound traditions in art, spiritualism and learning. Boasting a dazzling array of bewitching landscapes – iridescent rice paddies, smoking volcanoes, rainforest and savannah – most journeys here are defined by scenic excesses."   – Lonely Planet on Java Indonesia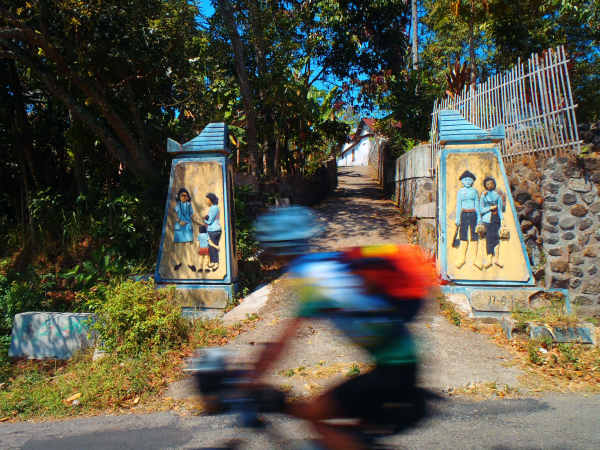 The Trans Oceania Cycling Expedition just keeps pedaling on. The group is now in a small touristy area called Sarangan, which lies in the shadow of Gunung Lawu (3265 m), one of the holiest mountains in Java. Sarangan has a lovely little lake and we are staying at the water's edge. The funny part is – though there are all kinds of tourist facilities here in Sarangan – the town is not even mentioned in Lonely Planet (LP). That is what happens in a country with endless attractions.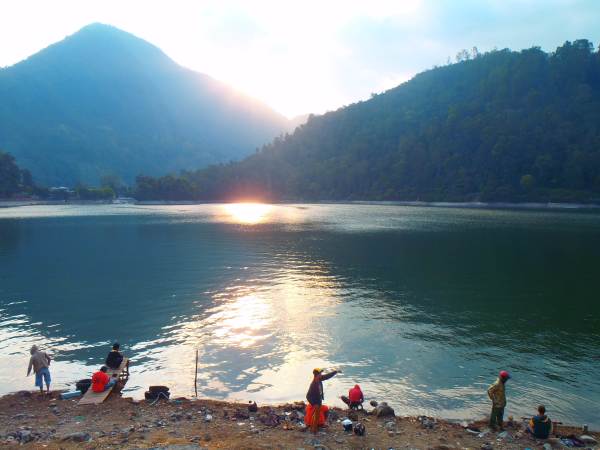 On the other hand, last night we stayed in Solo, or Surakarta, a much more famous place, which according to LP, is "arguably the epicenter of Javanese culture and tradition". What I found more intriguing is that it was in this area that humankind's early ancestor, the Homo Erectus,  the so-called Java Man, was found in the 19th century. Some geochronologists now believe that Homo Erectus existed in Java as recently as 40,000 years ago and coexisted with Homo sapiens.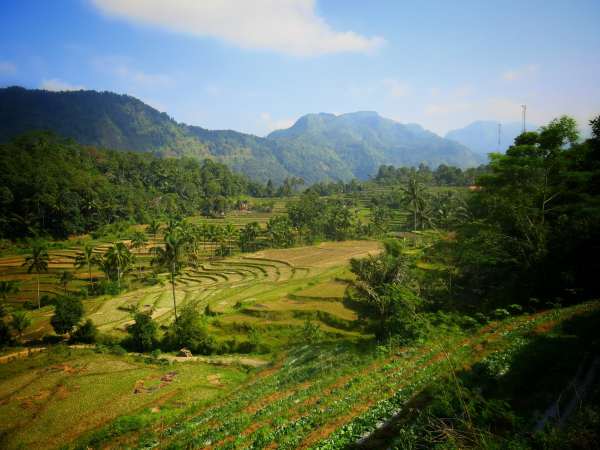 After leaving Yogyakarta and two days of exploring that great city – not to mention the famed Borubudur temple complex – some of us were trying to catch a glance of Fire Mountain, or in Javanese, Gunnung Merapi. It is one of the most destructive volcanoes in South East Asia. Indonesia itself has 127 active volcanoes so to be considered one of the most dangerous is no small thing.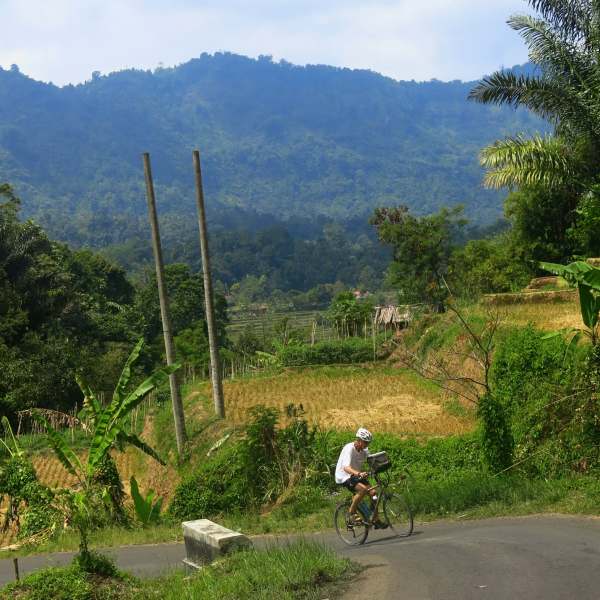 Cycling through Java is not an ordinary experience.  What makes this a spectacularly unique ride for cyclists is what Gerald captured in his quote (see top). Our company organizes some amazing trips around the world. But nowhere, and I mean nowhere – not in Africa, not on the Silk Route, nor on the South American Epic and not even on the Ruta Maya – do the gradients of the road approximate what we have experienced here. And often! How would you like to test yourself on gradients above 20% and not just for a few meters?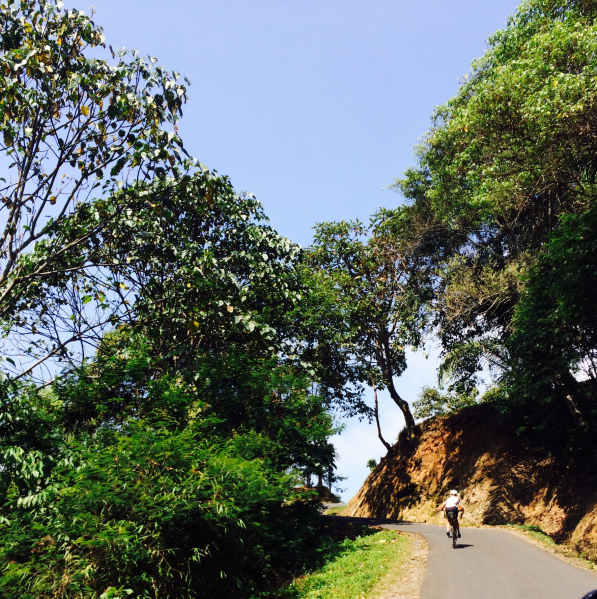 The cycling world may advertise that if you want to find out what you are made off, you should ride Alpe d'Huez, Mount Ventoux or Col du Tourmalet but all these are frankly child's play compared to the epic encounters that cycling in Java presents. So to all of you who are looking for a great new challenge, I suggest that you reserve your spot on the 2016 Trans Oceania because I predict that when the word gets out, there will be a line-up of macho cyclists trying to prove their mettle.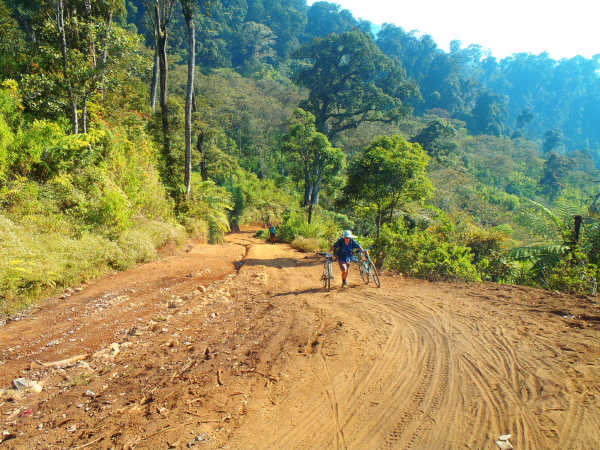 And for the record, so far I have managed to walk up even the toughest gradient, which I am told was well over 30%.