Blog
REGISTER NOW
LOGIN
SIGN UP FOR OUR NEWSLETTER
Cycling the Great Ocean Road – part II
The Trans-Oceania riders have just arrived in Melbourne, marking the end of the Great Ocean Road section. Tour d'Afrique founder Henry Gold loved it so much that he followed up his blog from early this week with another one about the famed cycling route.
---
"It doesn't get any better"
– Dan
---
If you love cycling, you've probably heard the expression that "your worst day on a bike is better than your best day in the office". As far as aphorisms go, it's a pretty good one. But really, when you're fighting a strong wind, it starts raining, and your windbreaker is no longer keeping you warm, even the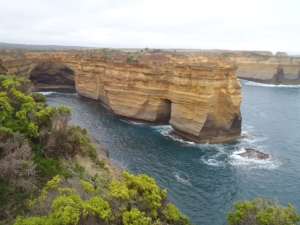 modern office with un-openable windows starts to look pretty good.
On the other side of the spectrum, a majestic day of riding is without any doubt exponentially better than the best day in the office. Except perhaps when your wife calls and tells you that you have just won the lottery and she has signed you both up for the 7Epics.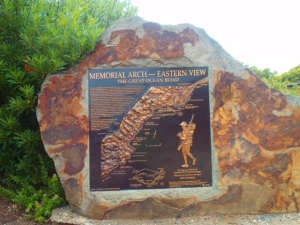 It rained lightly on and off pretty much our entire rest day, which was too bad because Apollo Bay had a beautiful beach and was a pretty nice little town. Sometimes during the night, after we all climbed into our sleeping bags, it began to rain pretty heavily. In my semiconscious state I recall thinking that the weather report predicted rain for next day as well. So when we woke up to a clear sky, it seemed like a good omen. But we had no idea what was waiting for us.
The day's ride was only 92 km, so no one was in a great hurry after breakfast. Leaving Apollo Bay with the sun shining, we were soon cycling along a coastline that quickly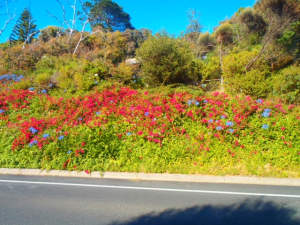 brought a smile to my face. As the kilometers passed, cycling from one bay to the next, sometimes only meters from the water, the smile was replaced by elation. A little later when I came across Daniella walking across the road, I asked "What's up?" and she pointed up a tree where a koala was stretching after a night of sleep. With no traffic on the road, and the wonderful surroundings, the joy expanded. Yes, it's great to be alive.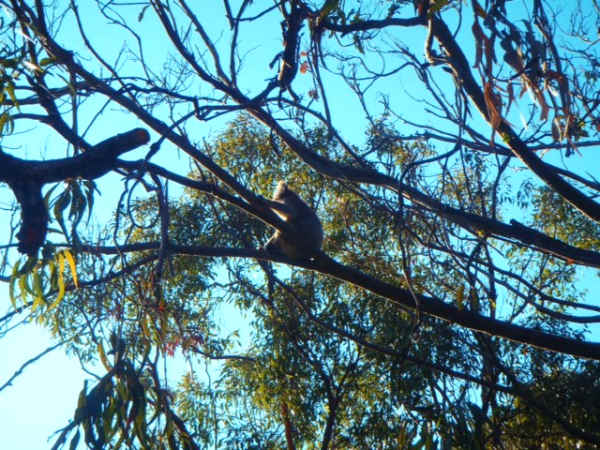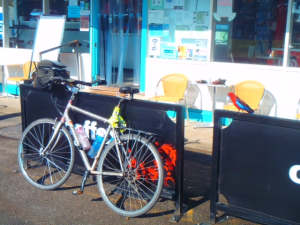 With a mild wind at our backs, we cruised along the undulating Great Ocean Road with green vegetation on the left and the azure ocean on the right. The kilometers just kept rolling by. This was interrupted only by a town or two, where of course we all stopped for an espresso, cappuccino, or just flat white coffee, with a cake, a muffin, or worse, a croissant.
And so it went for the rest of the day. So after dinner when I crossed the street from our campsite and walked into a bar, where Dan was having his beer, he simply looked at me and said "it doesn't get any better, Henry". I will now drink to that.
Click here to read more about the Trans-Oceania bicycle expedition.