Blog
REGISTER NOW
LOGIN
SIGN UP FOR OUR NEWSLETTER
From Sumatra, Cyclists to Arrive in Sydney Friday
After pedaling thru all the Indonesian islands, across the Outback and along the Great Ocean Road, 35 cyclists from 12 countries will arrive Friday to Sydney's famed Opera House to mark the end of their 4 month, 11,000 km journey by bike.
Among the participants who started in Sumatra is Australian Brett Lanham, retired Shipmaster, who is one of three individuals who are competing to be the 1st ever to cycle the 7Epics (the cyclists' 7 summits).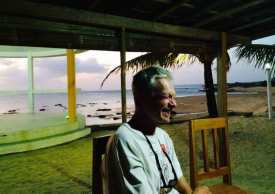 This challenge was created by the Canadian company TDA Global Cycling (TDA), which also organizes the Trans-Oceania cycling expedition. Henry Gold, the founder of TDA, is among the cyclists pedaling the full journey. He has developed a series of trans-continental tours that cover over 60 countries on 6 continents and they are open to all who wish to take up the challenge.
Henry's most recent blog highlights some of the stunning wildlife (and sadly roadkill) they have seen recently as they pedalled towards Sydney.
"I saw two white sulphur crested cockatoos trying to intimidate a languid koala. I stood there for 15 minutes observing the fight, caused, I assume, by the koala moving too close to a nest during the cockatoo breeding season." says Gold.
For photos from the event, or to arrange interviews in Sydney with company founder Henry Gold or with the cyclists, please contact our marketing manager Shanny Hill.
Shanny Hill
+1 416 364 8255
shanny@tourdafrique.com
@shannyhill