Blog
REGISTER NOW
LOGIN
SIGN UP FOR OUR NEWSLETTER
Meet the 2015 Tour d'Afrique staff – Chef April Fairbrother
Hello! My name is April Fairbrother and I am the 2015 Tour d'Afrique Chef. I am from the small ranching and forestry community of 100 Mile House in the BC interior, but have worked and moved extensively throughout the western provinces of Canada. My specialty is cooking in remote and unique camp environments, and I have spent time in a diversity of kitchen settings including a ranch, back country lodge, fishing lodge, treeplanting camps, forest firefighting camps, and an army camp for the 2010 Olympic games.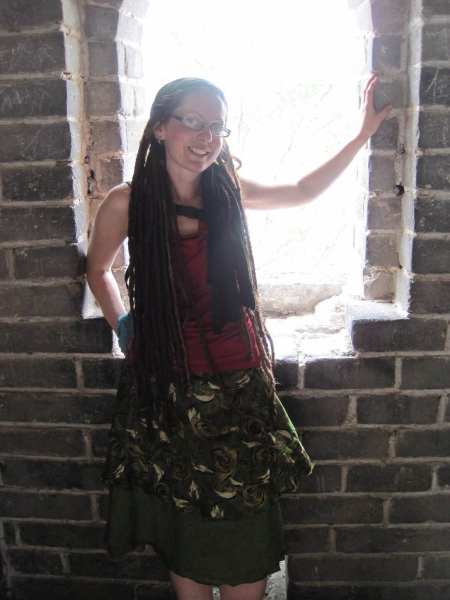 Outside of cooking I also have a long term love affair with learning, teaching, and creating. I hold bachelor's degrees in both Geography and Fine Arts from Thompson Rivers University in Kamloops BC, and a master's degree in Fine Arts from the University of Regina in Saskatchewan. I am a practicing ceramic artist, and work mostly on large scale sculptural installation projects that reflect my experiences and emotional responses to living a transient lifestyle.
I am thrilled to join the Tour d'Afrique and look forward to the many challenges that lay ahead. I can think of no better way to engage with new environments and community than through the universal love of food. I am excited to enjoy regional cuisines and expand my own cooking pallet with vibrant new flavours and ideas. My initial interest in the tour came from a desire for a change of pace after 9 intensive years of academia. My goal for the next 2 years is to spend as many nights sleeping outdoors as possible, and the Tour d'Afrique will have me well on the way! My hope is that I will be able to absorb the experiences and trials of the tour and translate them into concepts that will inform a new body of artwork upon my return home.
Click here to read more about the Tour d'Afrique cycling expedition.