Blog
REGISTER NOW
LOGIN
SIGN UP FOR OUR NEWSLETTER
"A journey is a fragment of Hell"
Are you still thinking if you should sign up for the grueling 5 1/2 month South American Epic, a cycling expedition from the northern tip of South America at Cartagena, Colombia to the Southern tip, Ushuaia, Argentina? Or have you already registered? Either way, you may have second thoughts after reading the following quotes from a recent National Geographic article "Patagonia Cowboys", that covers an area very close to our cycling route.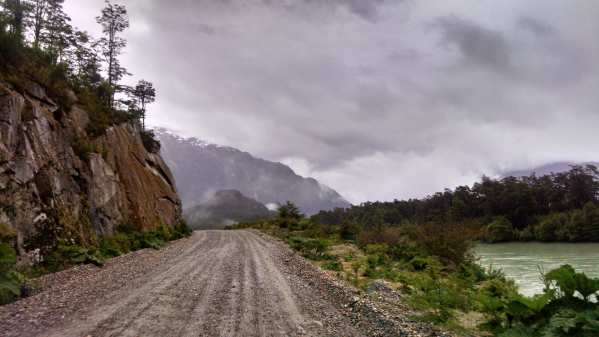 "The landscape is mythically wild, partly because it is so remote and therefore almost impossible to reach by ordinary, convenient means." "To the north—but again, not accessible by ordinary means—there is Torres del Paine National Park, and beyond that the wild and impassable northern ice fields that cut off Chile's Patagonia from the rest of the country. To the west, scores of little islands make a puzzle of the southern Pacific. To the east, there is the sound—often thrown into a fury by the infamous wind here, and therefore not always safely navigable—and at last Puerto Natales, with its pleasant, touristic shops and restaurants." "The question arose, "Is it worth it?" Of course, the answer to that question depended on what "it" was and by which set of values you balanced a life. In other words it depended on whether you valued the grandeur of suffering or the banality of comfort."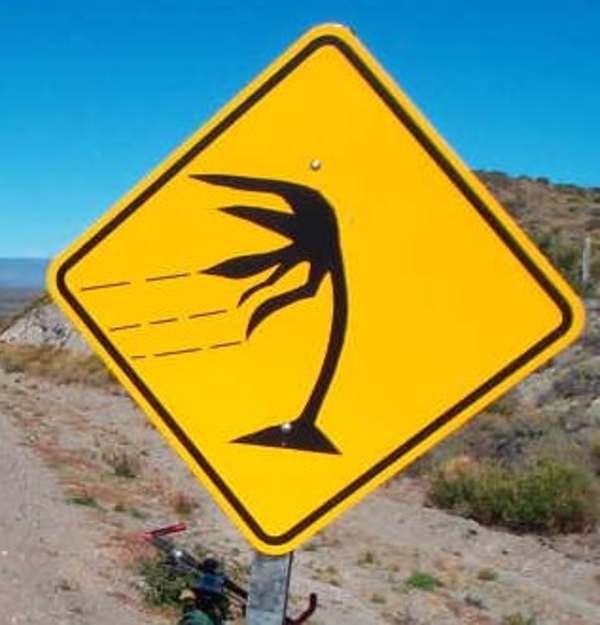 Another story in National Geographic called "Land of the Living Wind" by Simon Worral had this to say about Patagonia:
"The wind chased me everywhere I went in Patagonia. It clogged my sinuses and sent the Jeep slithering across the gravel roads as though on ice. Birds flew backward. Trees grew horizontally. The wind was a living thing. It could be violent, punching holes in glass windows or sending spirals of dust rising above the flat, dry steppe like miniature tornadoes."
One of my favourite writers, Bruce Chatwin, wrote a book called "In Patagonia". There were a few quotes that I liked, though not all are about Patagonia per say.
"I climbed a path and from the top looked up-stream towards Chile. I could see the river, glinting and sliding through the bone-white cliffs with strips of emerald cultivation either side. Away from the cliffs was the desert. There was no sound but the wind, whirring through thorns and whistling through dead grass, and no other sign of life but a hawk, and a black beetle easing over white stones."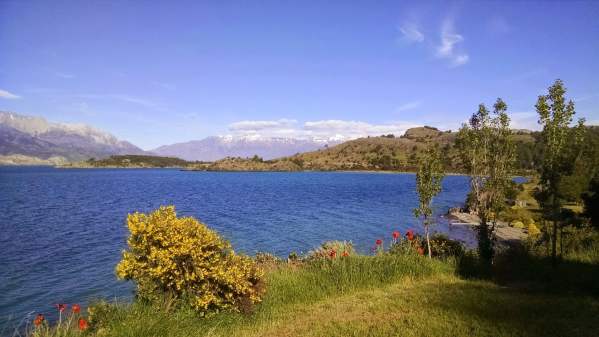 In the following, substitute cycling for walking and you will see why these could easily apply to South American Epic adventure:
"I haven't got any special religion this morning. My God is the God of Walkers. If you walk hard enough, you probably don't need any other god." "Walking is a virtue, tourism is a deadly sin." "The real home of man is not his house but the road. Life itself is a travel that has to be done by foot." "When people start talking of man's inhumanity to man it means they haven't actually walked far enough."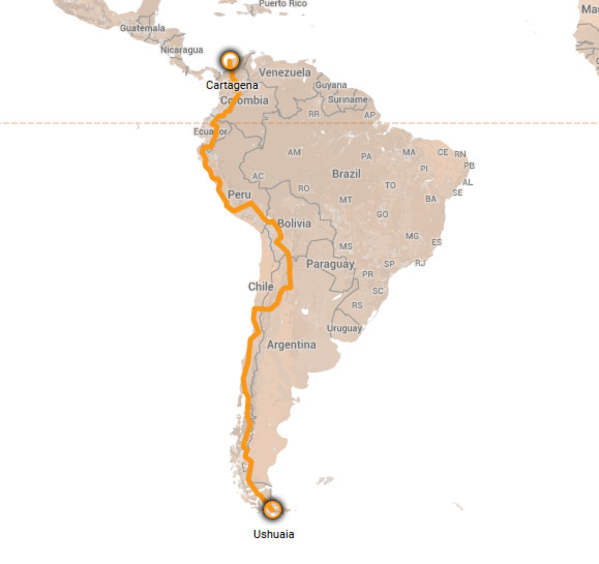 And finally, why cycle from the top to the bottom of South America? Here is the case that Chatwin presents:
"In becoming human, man had acquired, together with his straight legs and striding walk, a migratory 'drive' or instinct to walk long distances through the seasons; that this 'drive' was inseparable from his central nervous system; and, that, when warped in conditions of settlement, it found outlets in violence, greed, status-seeking or a mania for the new. This would explain why mobile societies such as the gypsies were egalitarian, thing-free and resistant to change; also why, to re-establish the harmony of the First State, all the great teachers – Buddha, Lao-tse, St Francis – had set the perpetual pilgrimage at the heart of their message and told their disciples, literally, to follow The Way."

So the only question for you is "Are you in or are you out?"
Click here to read more about the South American Epic bicycle expedition