Blog
REGISTER NOW
LOGIN
SIGN UP FOR OUR NEWSLETTER
Sharita's Excellent Bolivian Adventure
This is Sharita's latest report from her scout of the South American Epic:
I'm writing from Cafayate, Argentina while having a glass of white wine on the Ruta del Vino and catching up on my notes. I arrived in La Paz a couple of days ago from Brazil where I spent some time with Cristiano – the main brain behind the SAE. He was supposed to come on the scout with me but plans changed and now I'm scouting 2 sections of the SAE on my own – Cycling the Salt Flats and Across the Andes which covers the stretch from La Paz, Bolivia to Santiago, Chile.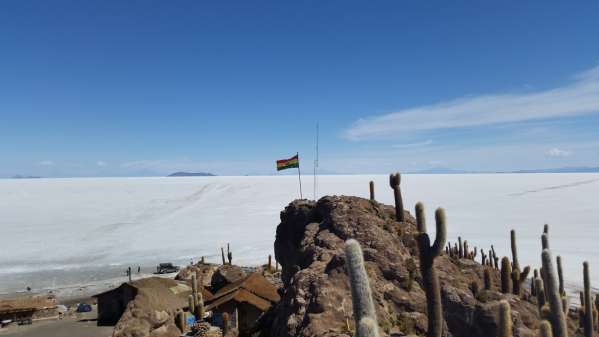 It took me a few days to get used to the altitude and to get rid of the resulting headache when I arrived in Bolivia. La Paz is around 3500m above sea level and the airport even higher at 4300m. Of course, without Cristiano I'm a little lost because I don't speak Spanish – nada, cero and my Afrikaans and English are not really of any help in this part of the world. Thank God for Google Translate – it is slow and frustrating but I was still able to navigate my driver around the crazy La Paz traffic, through the Salt Flats and down to the border of Argentina. I've even managed to book a few hotels with a quirky mix of English, Spanish and sign language.

Once I crossed the border into Argentina I was on my own – no more driver and no vehicle – only Google Maps, my GPS, note book and a one way bus ticket from Villazon at the Bolivian border to Salta. I managed to take notes from row 13D of a giant double decker bus. It was an aisle seat on the top floor so I could peep down the aisle to see where we were heading. I wonder what the other passengers were thinking? Once we got closer to Salta, our bus hit the jack pot at one of the many police check points – a full inspection! Guess what? We all had to get off the bus with all of our luggage and stand in line for an inspection. I assume they were after drugs but they were starring curiously at my notes and the GPS, probably thinking I'm some sort of a spy! What a painful exercise! Needless to say, all the passengers were cranky including myself and, of course, I blessed them in my best Afrikaans when it was time to get back on the bus.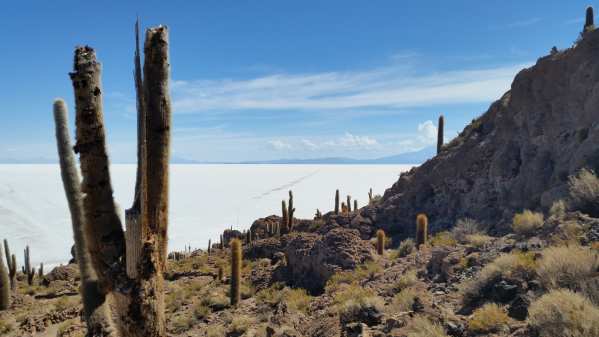 When I got to Salta I had to go find myself some wheels to get me to Santiago so I popped into Europcar and I'm now driving around in a little rental car multi tasking; taking notes, reading the GPS, enjoying the scenery, taking photos, looking for campsites, and, of course, all of this while driving. I do stop every now and then to smell the roses.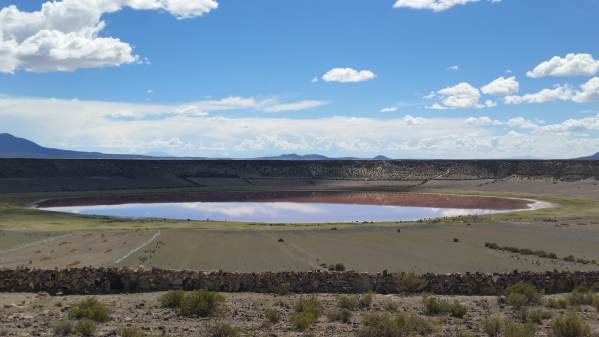 As for the cycling and scenery I'll just let the pictures speak for themselves! The Salt Flats, at 3600m above sea level and among the largest in the world, are certainly a place where you can keep yourself busy for hours taking mind boggling snapshots. It looks like the sky and the ground merge into one like Heaven on Earth. Now that I have seen the route, I can confirm that it will be a spectacular ride at high altitudes. Some days I didn't get far simply because there were just too many photo opportunities. Now its time to move on to Chilecito for some more wine.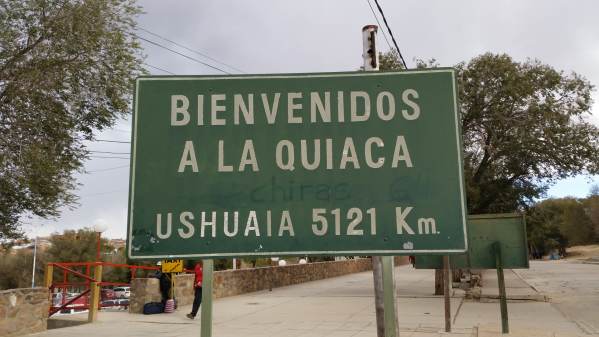 Ciao from Argentina!