Blog
REGISTER NOW
LOGIN
SIGN UP FOR OUR NEWSLETTER
Cycling Antarctica to the South Pole
[UPDATE: Our Antarctica cycling adventure to the South Pole was cancelled. Take a look at our calendar of other cycling expeditions around the world here]
Click here to read more about The Last Degree
the Last Degree – the world's first group fat bike expedition to the South Pole from the 89th parallel
"Antarctica has this mythic weight. It resides in the collective unconscious of so many people, and it makes this huge impact, just like outer space. It's like going to the moon"
– mountaineer and author Jon Krakauer
Antarctica is beckoning us. And like all firsts, this one won't be easy, but our growing list of cyclists – who have decided to cycle great distances with us –  have already proved that big things are possible on a bicycle.
I am thrilled to introduce the Last Degree – the world's first group fat bike expedition to the South Pole from the 89th parallel.
Where the Idea Came From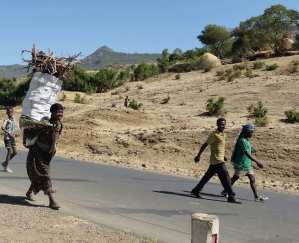 You could say it all started when I was a young man watching prematurely old Ethiopian women carrying huge loads on their backs. Feeling helpless at such a sight I asked myself: why are there no cheap bikes available in Ethiopia? Years later I was looking for a way to manufacture cheap, durable bikes for Africa and decided that when we were ready to start marketing them, we would announce a crazy bike race from Cairo to Cape Town using the newly built bikes.
The project never happened, but the idea of cycling the length of Africa stuck. In 2002 we announced the project with many skeptics and naysayers. The rest is history. Since the first tour we have been pushing the envelope and cycling the world. Our newly renamed company TDA Global Cycling now runs 11 epic rides on six continents and over 1,300 riders have participated on these great tours – many returning numerous times.
We get a great satisfaction from these tours. We enable individuals young and old, male and female, some superb athletes (and some, like myself, much less so) to experience parts of the world they would have otherwise never seen. And they see these places in the best possible – from the seat of a bicycle. It was great joy when we first came upon a new type of a bike – the fat bike.
Fat Bikes Got Us Thinking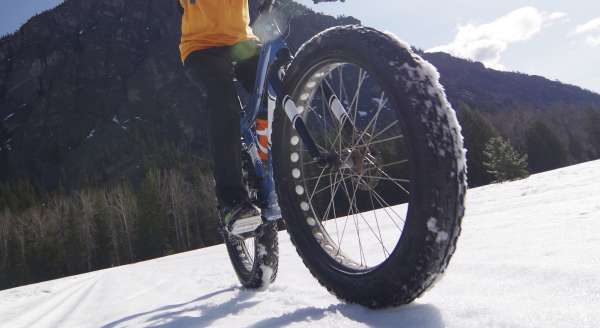 We immediately realized that this new type of a bike would open up more of the world for exploration, adventure and challenge. As we kept adding tours to cover all continents, and with the knowledge that fat bikes could be used on snow and ice, we started to investigate a new idea. Can we push the envelope a little bit farther? Can we cycle the 7th continent? Can it be done?
Cycling the Last Degree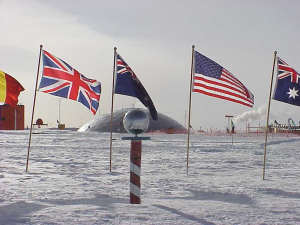 So today we are announcing a new tour, and a new challenge for those who are looking for an epic adventure in a pristine snow and ice environment – a ride from the 89th parallel to the Geographic South Pole.
As I write these words, only a handful of individuals have made it to the South Pole with a bicycle. The Last Degree will be the first time an organized group of any kind will attempt to do this.
Lake Winnipeg Training Camp Open to All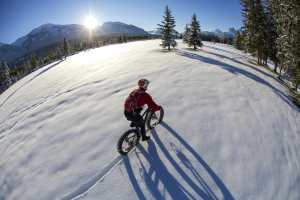 The Last Degree is very different from all our other tours. It is for this reason that anyone interested – and those who may just want to get a taste of what it will be like – will need to participate in our Lake Winnipeg training camp.
The training camp will be a six day simulation of the physical conditions that participants will experience in Antarctica. Under the supervision of our experienced staff and close to civilization, this will be a great opportunity to learn about and experience fat biking and winter camping.
As the company founder, I always try to participate in the our inaugural events – Winnipeg will be no different. We will see if I have what it takes for Antarctica. I hope to see you in Winnipeg.
Learn more about our Lake Winnipeg event
Antarctica and Our Environmental Footprint
the damage that is now seen in Antarctica is caused by our everyday actions everywhere we live
As always, when we do something that pushes the limits, there will be those who will ask why. There will be others who will mention many reasons why not to do it, from environmental concerns to more practical ones.
All we can say is that we are aware of these, that we think we can cover the danger and the potential environmental footprint. We also believe that the individuals who will experience Antarctica will come back changed and will act on behalf of the environment – not only in Antarctica but all over the world. Because the damage that is now seen in Antarctica is caused by our everyday actions everywhere we live.
Read the Details, Share the News
After I finished the first Tour d'Afrique, I was interviewed by one particular reporter who I remember to this day. Unlike all other reporters who had a hard time understanding when I explained that, in spite of all the fatigue, the hardships, and the difficulties, we all had the time of our lives.
He simply said "I understand, I spent a year in Antarctica." Now after all these years, here we are organizing the first ever cycling tour to Antarctica. Read more about this exciting project, share it with your family and friends, and let us know what you think. And most important – get on your bike as often as you can and  spread the message that the bike is the most amazing thing mankind has invented.
Share it on Twitter
Share it on Facebook
Send me an email