Blog
REGISTER NOW
LOGIN
SIGN UP FOR OUR NEWSLETTER
The changing face of Mexico
Jacob's latest report from the North American Epic bike tour: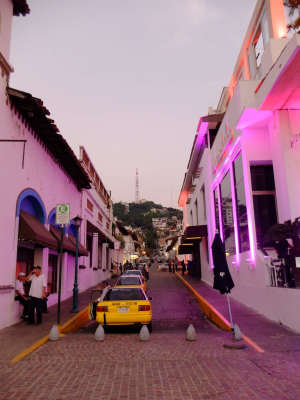 We have been riding in Mexico for nearly a month and have already seen a vast spectrum of different landscapes and scenery. After we left the dry deserts of the Baja peninsula, mainland Mexico itself was a shock to the system. We have been overwhelmed by lush dense forests bursting with plant life. Many roads we have cycled along are simply tunnels of green, with huge trees hanging overhead. The sticky humidity has been a big challenge that we haven't experienced yet so far on tour. Just being outside causes you to sweat profusely, and whatever you are wearing is almost immediately drenched. The combination of the tropical climate and being at sea level is definitely a potent combination of climates. Riding has been more difficult in the humid weather, with the usual benefit of sweating to cool your body down now being neutralised by the high level of moisture in the air. Cycling alongside the beaches between Mazatlan and Puerto Vallarta has been very different even to similar stretches in Baja. There are many more towns and villages along the route, and the numerous palm trees give everything a more exotic feel. The resort town of Puerto Vallarta was full of tourists and fancy bars and restaurants – very different from the small coastal villages in Baja, but also an equally unique experience.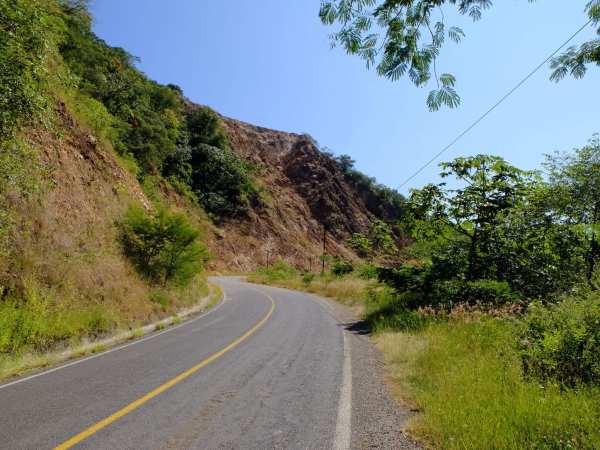 After leaving Puerto Vallarta we were immediately hit by two big days of climbing, both over 2,000 meters. Whilst this was a big challenge for the riders, it also brought the benefit of much cooler temperatures and some fantastic scenery. The higher ground inland from the ocean is dense with foliage and undulates wildly, creating a disorientating sensation, but a strong feeling of adventure. Eventually the climbing levelled out and turned into prosperous farmland between valleys of small mountains. Many of these stretches of road had the feel of a small country lane in France or Italy, with the orderly lines of crops creating an idyllic agricultural scene. At this higher altitude there are plenty of pine trees, rather than the lush tropical trees seen at lower altitudes. For some brief moments it felt like being back in Montana or Wyoming with the more alpine plants, and manageable temperatures. It is nice to know there are areas of Mexico that aren't so extreme!
In a short space of time in Mexico we have seen a real range of different environments, each with a unique character and feel. There seems to be a kaleidoscope of plant and animal life, as well as different landscapes, temperatures, and climates. The last big environment that we are yet to witness is the urban jungle of Mexico City. Since Anchorage, the biggest built up areas have been modest to say the least. Mexico City will be a 'fish out of water' experience in the context of this tour. But one that will be met with celebration and a sense of accomplishment. We have seen so much in a very small corridor of this huge country, and there are no doubt countless more exciting regions to visit. However, with only one rest day remaining in the picturesque town of Guanajuato, the riders will surely be savouring the last few riding days in the constantly changing scenery of Mexico.