Blog
REGISTER NOW
LOGIN
SIGN UP FOR OUR NEWSLETTER
The Importance of Spares
Nashville saw a new addition to the French Connection staff – Jonah joined us for a trial period, a bit of a test run to see if he could potentially be a mechanic on a future tour. His arrival was rather serendipitous for this section of the trip, as we ran into more mechanical problems with bikes than we normally do. It actually started with my own bike troubles – Day 1 out from Nashville, my chain broke, which then caught in my rear derailleur, and that got pulled into the wheel … next thing you know, I was on the ground with a broken derailleur hanger and a slightly bent derailleur. Bob was my hero that day – it doesn't take me too long to catch him after lunch, so when I hadn't caught him, he stopped to look for me and found me walking along with my bike. He found a lovely local farm house, with a phone, and called ahead, and I waited for my pick-up by eating nachos and salsa and chatting about fishing with the locals.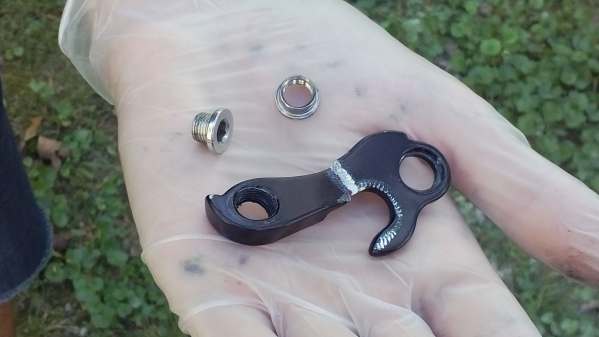 I had brought a bunch of spare parts with me, but no derailleur hanger. Upon picking me up, Max says "Ah, yeah, that's the one part you should bring with you if you go to Africa". We'll, at least I found out in North America where there's a chance of getting the right part. In the meantime, we were down a bike and essentially a sweep. Warren's bike is far too tall for tiny little me to ride. Welcome Jonah! In addition to my bike troubles, we had some issues with shifters and bottom brackets, so there was no lack of work for the mechanic over this four day stretch. After the flagging and lunch were done the second day of the section, Jonah and I did some reconnaissance in Jackson for parts. We didn't get my derailleur hanger, but we did get the exact model number, tips on shops to try in Memphis, and enough cell reception to call ahead and locate the needed part.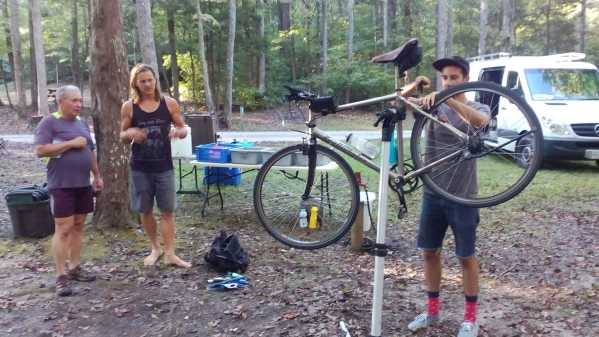 We were always going to give Jonah a shot at sweeping too, but originally the plan was to do it with a buddy. Now down a bike, Jonah would be helping out by sweeping on his own part of the last two days into Memphis. After sweeping the morning, Jonah hopped into the lunch truck with me and we went in pursuit of my hanger as well as a shopping list of other bike parts. The hanger was located at a bike shop called Bike the Planet. These guys were fantastic! They'd gotten me my part in one day, and found a used shifter for Bob and gave it to us for free. The morning of the rest day in Memphis we started bike shop a bit early at 8:30 am, and our mechanics got to work on the waiting-list of bike repairs.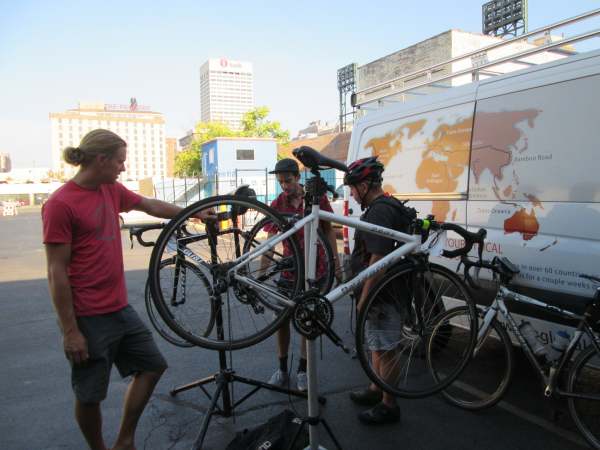 It was a great week to have a spare set of hands around – it helped make up for the lack of spare parts. Thanks Jonah!