Blog
REGISTER NOW
LOGIN
SIGN UP FOR OUR NEWSLETTER
UPDATED
November 9, 2016
1 comment
UPDATED
November 9, 2016
1 comment
How Safe is it to Cycle Tour in India?
I'm just going to say this right off the bat: Cycle touring in India is as safe as riding at home…and much, much more interesting and rewarding. Now I know, many of you are going to immediately respond by saying "Are you crazy!?". What about the traffic and the crime and the pollution? What about the news stories of tourists being attacked? Well, those are good questions (My colleague Miles wrote on this topic as it relates to Europe last week). I think that many people believe cycle touring in India is not safe but, to me, this conclusion is unduly influenced by three things: cars, crime and culture.
Cars
Many people imagine Indian roads as chaotic, apocalyptic, no-go zones and, indeed, there are numerous instances where this is true. It is also accurate to say that this description reflects the state of many of my hometown's roads at certain times. I would no more cycle on the Don Valley Parkway at rush hour than I would on New Delhi's Ring Road. The attitudes of a large cross-section of automobile drivers is the same in Canada as it is in Brazil as it is in India. They 'look down' on cyclists as not having a right to be on the road. They regard traffic regulations as suggestions rather than laws.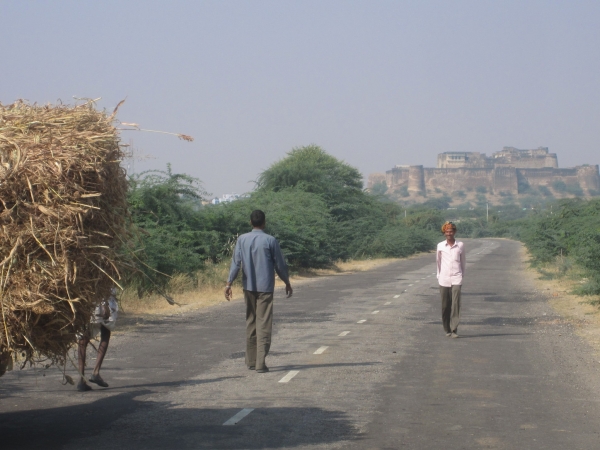 In India, however, drivers are forced by local circumstances to get used to sharing the road – with beggars, elephants, tuk-tuks, cows, monkeys, herds of sheep, families living on traffic islands. A bicycle or two is no big deal. Additionally, this means that traffic, especially in the cities, moves much more slowly than it does on North American streets, allowing cyclists to blend in. As a cycle tourist in India you quickly learn to 'go with the flow'. Finally, while riding on state and national highways can be a hair-raising experience, India is blessed with a seemingly endless network of rural roads, most of them paved, quiet and very safe.
Crime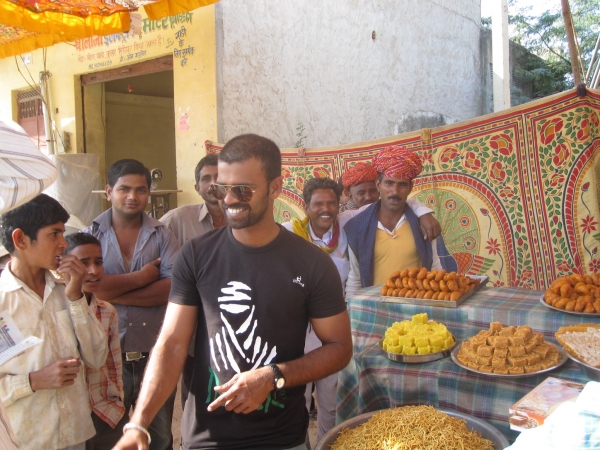 In the past year or so, there have been some horrible reports of crime in India. It is no wonder that cyclists might think twice about riding somewhere that these horrible events have taken place. But think about it for a second. Do terrible crimes take place in your country? Unfortunately, most of us would answer yes. That fact, however, would not stop most of us from cycling in the USA, for example. In general, we only hear about the most heinous crimes in India, especially if they involve a foreigner. Over 7 million tourists visit India each year. The tiny amount of crime involving tourists is almost always non-violent (theft, scams, etc) as it is in any country you may decide to cycle through.
Culture
This is probably the most important factor affecting the conclusion that India is not a safe place to cycle tour. Our perceptions of bike safety tend to be influenced by certain cultural ideas about India – the language barriers, the possibility of getting sick, the differences in dress and manners, the teeming population. So when you combine your concern about not being able to communicate with the locals with a press report about a tourist being assaulted, your fears will feed off each other. However, once you are in India, cycling, your concerns will be replaced by curiosity as you adapt to the circumstances and experience the incredible hospitality that the Indian people are known for. Be calm and accepting. Aggression will only increase the possibility of putting your self in an an unsafe situation.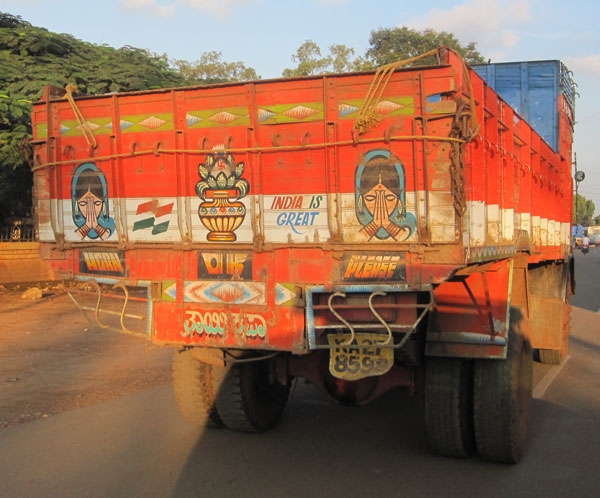 Safe journeys! Mangalmey Ho!
Michael Coo has safely visited India numerous times and assisted in the creation of the Hippie Trail, a 6 week, 3,000 km cycling expedition from New Delhi to Goa.