Blog
REGISTER NOW
LOGIN
SIGN UP FOR OUR NEWSLETTER
5 Value Added Reasons to Cycle the Orient Express
We believe this is a great time to cycle across Europe. Last year, we dispelled the 7 Myths about the Orient Express. Earlier this year we tried to answer the question – Is it safe to cycle Europe (spoiler alert – yes!)? Then last week, we gave you 10 clear reasons why you should cycle Europe in 2017.
>>Learn more about the 2017 Orient Express
If that wasn't enough, we have five value added features we are announcing for the 2017 Orient Express to make it an even more enjoyable experience.
Sometimes cycling tour participants can spend more time on simply preparing for the next day's ride than they would like to. Consequently they can miss out on some fabulous touristic experiences. The following five items will enable you to be drawn in a little closer to the cultures and people we are cycling past.
1. A Feast of Classic French Cuisine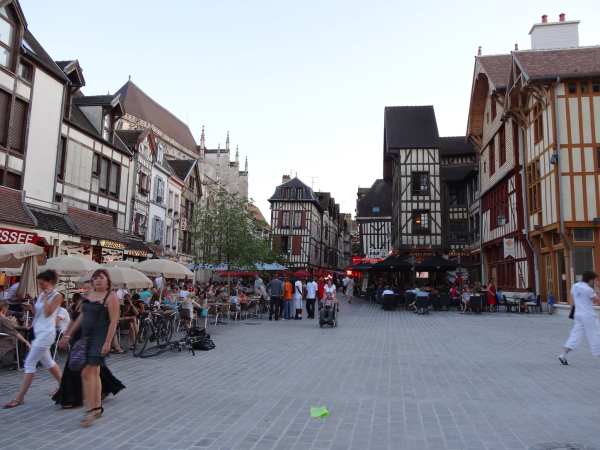 How could you cycle through France – one of the world's great culinary destinations – and not partake in a french feast. On our rest day in Troyes, the group will walk from our centrally located hotel to indulge ourselves in classic french cuisine at a local restaurant, with a great selection of regional French wines for you to chose from (you cover the wine, and the meal is on us).
2. City Tour of Freiburg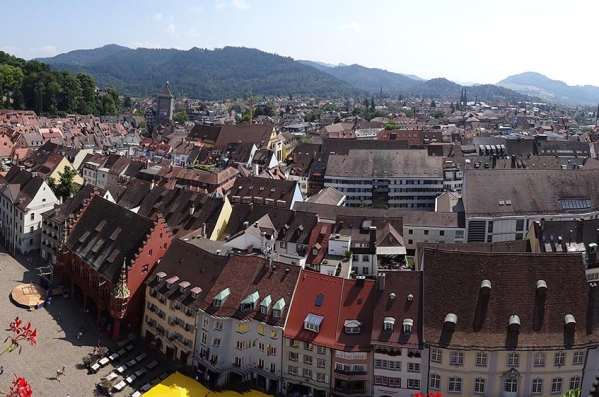 Freiburg im Breisgau – a lively university city showcasing modern Germany known "for its high standard of living and advanced environmental practices" according to Wikipedia. But there is no overlooking its historical roots – the town was founded in 1120 by Konrad and Duke Berthold III of the Zähringen noble family.
During our walking tour, you will learn more about its deep history and modern ways. A morning tour will give you a good overview for you to set out on your own that afternoon.
3. Mozart Concert in Vienna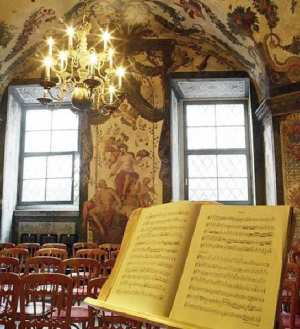 The Sala Terrena in the Mozart House, located in the historic inner city, nearby St. Stephen's Cathedral and Hofburg, is part of the convent of the Deutscher Ritterorden and was built in the second half of the 12th century. Built in Venetian Mannerism style, you will see strong influences from the baroque age. Its beautifully designed frescoes, which show rich ornamentation and scenes of mythology, create an excellent ambiance for enjoying high standard classical music.
What a great way to start your double rest days in Vienna.
4. Night out in Budapest with our Hungarian Tour Leader
Gergo Szanyi has been our European tour leader off and on for over a decade now. He calls Budapest home. So when the group arrives, he will take you on a casual evening out – show you the local places, and maybe buy you a shot of pálinka or point you in the direction of the best goulash.
5. City Tour of Bucharest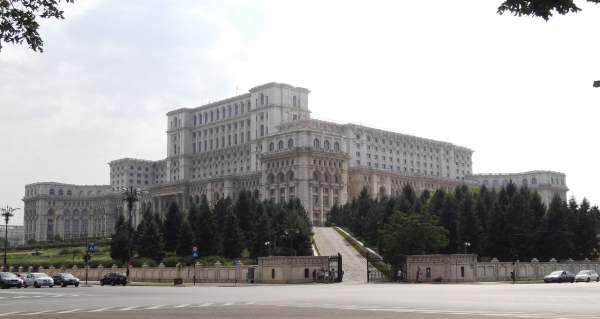 Bucharest – Romania's capital – is a fast growing city emerging from the shadow of the harsh and repressive rule of Nicolae Ceaușescu that ended with his death by firing squad in 1989. We expect to have a guided tour of Ceaușescu's former palace – a monstrosity known to be one of the largest buildings in the world (as well as the heaviest building on Earth!).
The tour will start after breakfast and will take in other sites such as Triumph Arch (an unapologetic replica of the Arc de Triumphe in Paris) and the Village Museum – an open-air ethnographic museum of traditional Romanian village life.
>>Full details of the 2017 Orient Express Cycle Tour.
>>Learn more about what else is included in your entry fee.