Blog
REGISTER NOW
LOGIN
SIGN UP FOR OUR NEWSLETTER
A Few More Excellent Reasons Why You Should Cycle South America From Top To Bottom
Three years ago before my company, TDA Global Cycling, embarked on the longest, most demanding bicycle tour ever organized, the South American Epic, I wrote a blog called '10 Reasons To Cycle South America From Top To Bottom'.  At the beginning of the tour, I asked a young Colombian filmmaker, Juan Felipe Olave Fajardo, to make a short film called 'Why Cycle South America' so that the people who took part in that inaugural cycling adventure could tell the world why they put their everyday life on hold and embarked on a 5 1/2 month journey from Cartagena, Colombia to Ushuaia, Argentina. Since the start of the 2017 South American Epic now is just 6 months away, I believe this is a good time to add a few more reasons to inspire you to cycle South America, with us, or on your own.
1. A Pearl Called Colombia
After many long years embroiled in a horrendous civil war, Colombia is emerging onto the world stage and emerging fast. For a cyclist, there may be no other country in South America with such a love for bicycles and cyclists as Colombia. I do not think I will ever forget the experience of a Sunday morning climb to Bogota (and I mean climb!), surrounded by thousands of cyclists enjoying their morning ride. Even before the cycling has commenced, the pleasure of Colombia begins with Cartagena's nightlife and continues with the ever changing natural world; from coastal plains to the high Andes and everything in between. Also not to be missed is the miraculous transformation of cities such as Medellin, Cali and booming Bogota.
2. The Biodiversity of Ecuador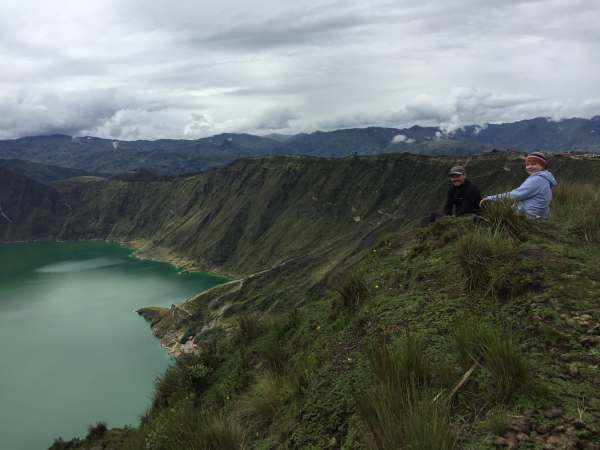 Ecuador may be  largely known for the Galapagos Islands but there is no cycling in the Galapagos. However, the Galapagos is just the prime example of the immense biological diversity that exists in this relatively small country. For its size Ecuador is the most biodiverse country on the planet. To give one example, Ecuador has 16% of the world's bird species and, believe it or not, 140 species of hummingbirds alone. A country which comprises 0.2% of the world land area has, in addition to the immense variety of birds, 8% of the world's mammal species, 8% of its amphibian species and 5% of its reptile species. As you cycle through this beautiful country, keep your eyes open. You are bound to see something you have never seen before.
3. Ancient History and Modern Challenges of Peru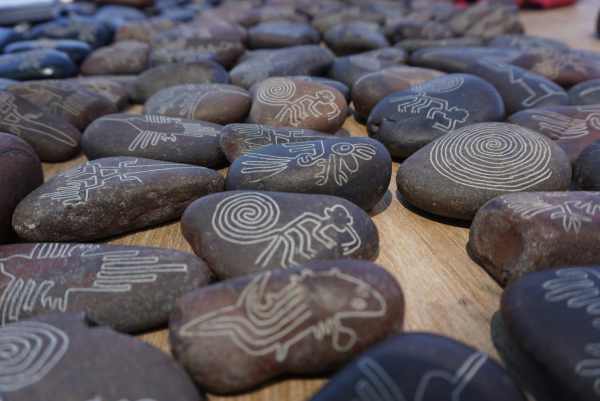 Is there another country in South America that allows you to explore such a variety of fascinating civilizations? Peru features the Chan Chan in the north of the country, the creators of the Nazca lines in the south, the Incas, builders of the mysterious Machu Picchu, and the ancient culture of Lake Titicaca and Puno. Is there another country that has 28 micro climates? With all its natural beauty, there is also a delightful local cuisine and, of course,  the wonderful Pisco sour. However modern Peru faces many challenges ranging from widespread poverty and the political marginalization of its indigenous and peasant culture to the insane traffic chaos that characterizes its capital city, Lima.
4. Atacama Desert – The driest place on the planet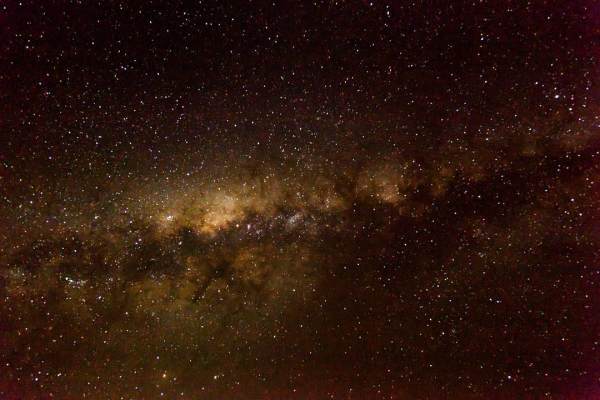 You might think you have been in a desert but there are deserts and then there is the Atacama Desert. The Atacama is the driest desert on the planet. Incredibly, it receives less than one millimetre of rain in an average year. Even Death Valley in California gets 50 times that amount. As a result, there is hardly a cloud in the sky. This, as well as the complete lack of light pollution from cities, towns and industry makes the Atacama an ideal place to look at the universe.  Whether you are an amateur astronomer or just someone who lies on the ground before going to sleep – just look in wonder at the immensity of the universe on display.
5. A Unique Experience in Bolivia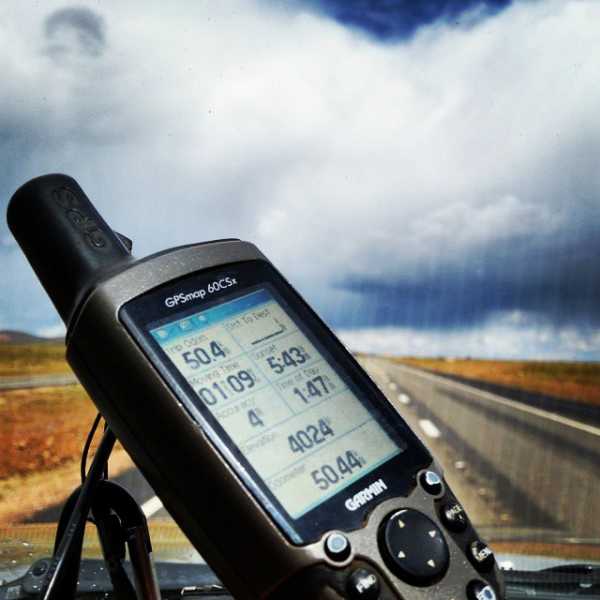 For many of us, Bolivia is the highlight of any trans- South American trip. Through much of it you will be spending your time cycling at an altitude ranging from 3,000 to over 4,000 metres – an unusual experience in itself. Bolivia is also the place where cyclists get to enjoy some surreal riding on the Salar de Uyuni, at 10,582 square kms the world's largest salt flat. There are also the pleasures of the city called Peace, better known as La Paz, which include some amazing and unique Bolivian woman wrestlers – the Fighting Cholitas!
6. The Jewel called Patagonia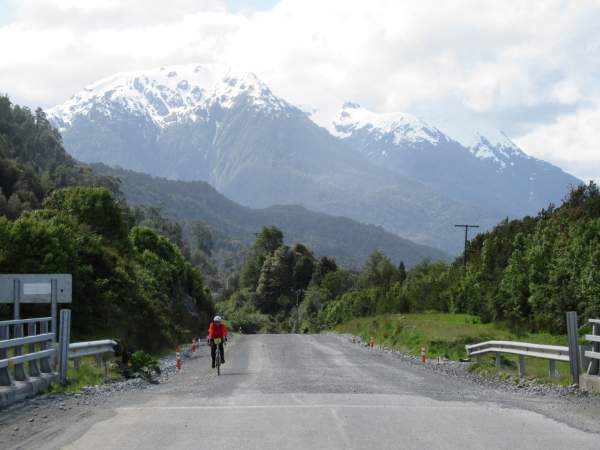 One of the many amazing things you should include in your Patagonian cycling plan is to visit a 3,500 year old tree, named by Charles Darwin as the Fitzroya cupressoides in honour of the captain of his ship the HMS Beagle Robert Fitzroy. These evergreen trees, known as Alerce in Spanish and Lahuen in native Mapuchen, can grow as much as 200 feet (60 metres) high. It is a great place to sit down and put everything into perspective.
So no matter whether you intend to embark on a solo cycling trip across South America or join my company on our South American Epic, I trust this blog has provided you with some more inspiration.