Blog
REGISTER NOW
LOGIN
SIGN UP FOR OUR NEWSLETTER
Attention Cyclists in Freiburg, Paris, and Toronto
Have you ever considered joining one of our cycle tours but couldn't find the time or felt intimidated by the scale of our trips? Well, you aren't alone. Not everyone can make the leap from reading a blog post to signing up for a 4 month cycling odyssey. That's why we created Guest Rider Days.
Last year we organized several Guest Rider Days in North America and Australia/New Zealand and several people took up the challenge (see their testimonials at the bottom).
Join Our Guest Rider Days in 2017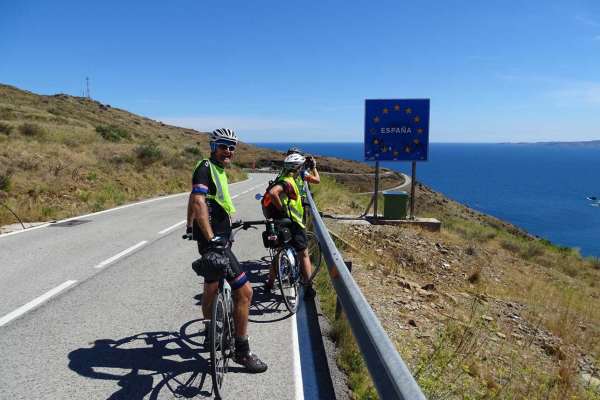 We would love to introduce you to what we do and prove to you that this is not only for uber-athletes or experienced adventurers. It's for anyone willing to try something a little different, to take on a real challenge and be rewarded with tired legs and a deep sense of accomplishment.
Learn the joys of camp life, meet new cycling friends and experience the new routines that make our tours a memorable and unique experience.
>>Email us to work out the details
The following are three options, but if you live (or will be travelling) in or near other cities along our various routes around the world, let us know and we can see if we can accommodate you.

1. Paris to Troyes (part of Orient Express ride)
2 cycling days, covering 181 km
July 9 and 10, 2017
There are several trains a day from Troyes to Paris that will take you and your bike (approx. 1.5 hours).
2. Frieburg to Ulm (part of Orient Express ride)
3 cycling days, covering 257 km
July 17 – 19, 2017
There are many transportation options between these cities and nearby Munich.
>>Learn more of the 2017 Orient Express
3. Toronto to Kingston (part of Oh, Canada! ride)
3 cycling days, covering 314 km
August 2 – 4, 2017
There is train and bus service between the two cities.
>>Learn more about the 2017 Oh, Canada! ride
What We Cover, What You Cover
We will carry your bags on our support vehicles and feed you most meals (breakfast, lunch, dinner) during the ride. We will also cover your camping fee. Transportation to meet us and hotel costs are at your own expense and you will need to come with your own bike and camping gear.
>>Email us to work out the details
What Riders Said About Guest Rider Days…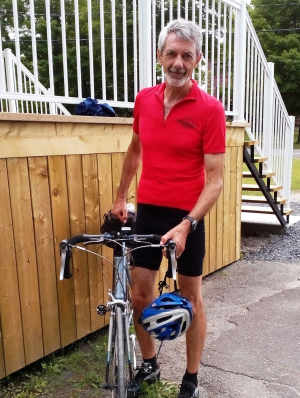 Ray from Ottawa, Canada
"It was a physically challenging three days but very rewarding…I have always been tempted by the rides offered by TDA and I appreciated the opportunity to get a taste of them. Am I prepared to sign up for a two month ride? Probably not, but a 1-2 week section could be in the cards."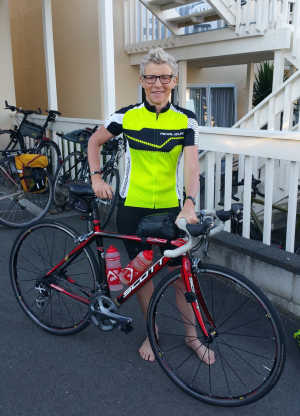 Veronica from Wellington, New Zealand
"It was such a pleasure to join your ride from Napier to Wellington as a guest. Wonderful company superb support and a privilege to enjoy the TDA family for a bit. You have quite a package I have to say. Once again thanks for you wonderful generosity in adding me to your trip. I hope I will get to do more with you."