Blog
REGISTER NOW
LOGIN
SIGN UP FOR OUR NEWSLETTER
Exploring Machu Picchu on the South American Epic
One of the highlights of any visit to South America is Machu Picchu. This ancient part-time residence of the Incan leader Pachacuti was built and populated in the 15th century, before being abandoned sometime after Pachacuti's death in 1472. The site remained unknown to the outside world for hundreds of years, with only local animal herders and wanderers knowing it existed. Only in the early 20th century did the incredible beauty of its location and structures gain fame, after an American historian, who mistook it for the "Lost City of the Incas", found his way to Machu Pichu, Quechua for "Old Peak".
Full tour participants on the South American Epic will have a perfect opportunity to visit Machu Picchu during the tour's 3 rest days in the city of Cuzco, Peru. There are also sections of the South American Epic that finish in Cuzco (The Gringo Trail) and start in Cuzco (Incan Highlands), allowing for more time to explore Machu Picchu and the surrounding "Sacred Valley" of the Incas.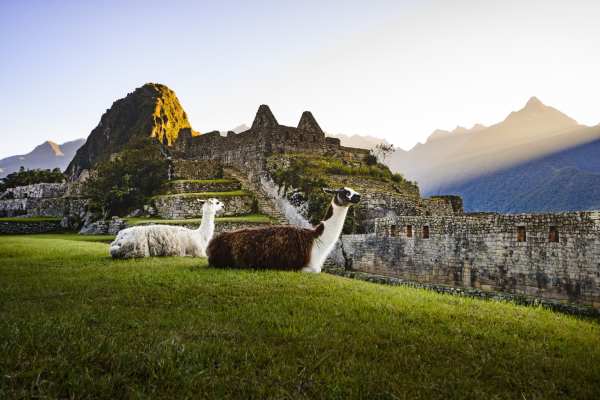 From Cuzco you will need 2 days to visit Machu Picchu and return to the city. There are many tour operators with offices in central Cuzco who will take care of all the details for you if you like. However you can save some funds and have a more adventurous time by planning your travels there independently.
Recommended Itinerary
Before Departing Cuzco
• Book your train from Cuzco or Ollantaytambo to Aguas Calientes. To go from Ollantaytambo you need to take a taxi or local bus first, the advantage is there are more frequent trains from there. To book the train visit Peru Rail and be sure to book your evening return ticket as well for the following day.
• Buy your tickets for Machu Picchu. This blog gives a lot of detail for buying the tickets online or in person.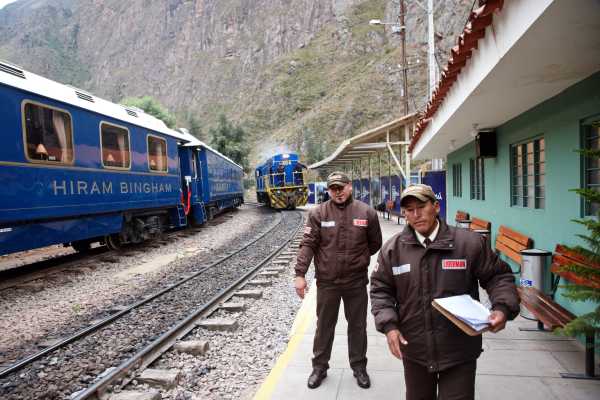 Day 1
• Take the train from Cuzco or Ollantaytambo to Aguas Calientes.
• Stay the night in Aguas Calientes. There are affordable hotels and hostels, as well as hotels on the luxury side of things. You can find options on popular travel booking websites.
• Buy your round trip ticket for the next mornings bus ride to Machu Picchu. You can get these at a ticket booth in the Plaza Principal, in the centre of town.
Day 2
• Line up for the bus to Machu Picchu. It's an approximately 20 minute ride. Start your day early, as you'll want around 5-6 hours to explore the site.
• Return to Aguas Calientes by bus and head to the train station for your return train ride to either Ollantaytambo or Cuzco.
• Some people choose to spend an extra night in Aguas Calientes and take a morning train back to Cuzco the following day.